Analysis
Early Rookie of the Year Odds: Corbin Carroll the Heavy Favorite
With young stars like Corbin Carroll and Elly De La Cruz, this rookie class is about exciting as it gets. Here are their odds to win the ROY.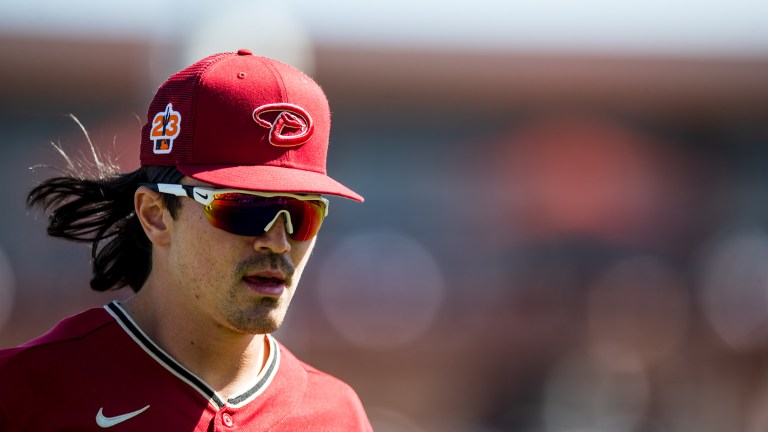 Prior to the season, there are so many elements of uncertainty when betting on the Rookie of the Year. More than any other award race, time is always pivotal when looking at the futures odds for the Rookie of the Year Award.
Fast-forward to the middle of June and we finally know all we need to make a wise bet on who will win the Rookie of the Year Award. We have a pretty good idea at this stage as to who will be getting playing time down the stretch, and of course we have over 50 games of sample for a lot of these youngsters.
The Rookie of the Year race is a star-studded affair, with Corbin Carroll and Elly De La Cruz being two of the game's brightest new stars in the National League and Josh Jung and Gunnar Henderson playing key roles on playoff teams in the American League.
With plenty of dark horses like Francisco Alvarez for the Mets, or Hunter Brown in Houston, there are a lot of narratives to draw on when looking at the updated MLB futures odds on the Rookie of the Year race.
All odds are provided from our partners at BetMGM. If you sign up to BetMGM with our promo code JUSTBASEBALL you will receive up to $1,000 in Bonus Bets back if your first bet doesn't win.
NL Rookie of the Year Odds
Corbin Carroll: -350
Elly De La Cruz: +700
Bobby Miller: +2500
Francisco Alvarez, Kodai Senga: +3300
Matt McLain, Eury Perez, James Outman, Spencer Steer: +5000
Corbin Caroll signed a pre-arb extension before the season even started and he is already proving to be a bargain. Caroll is not only the odds-on favorite to win the NL Rookie of the Year, he has a shot to win the league MVP.
At this point, the safest bet is to just take Carroll, knowing that health is basically the only thing standing in your way of a guaranteed win. The 22-year-old is on pace to be a 30-40 guy in year one, with 14 home runs and 19 stolen bases already. Throw in the fact that he is leading a surprise contender in the Diamondbacks and this man is all but a shoe-in.
If taking -350 odds just isn't sexy enough for you though, then maybe it is worth taking a look at the new star of the Cincinnati Reds, Elly De La Cruz, at +700.
If De La Cruz had gotten to start this race at the same time as Carroll, this would be a completely different conversation, where De La Cruz could stand a fighting chance. Making up for the head start Carroll had though is probably too much to overcome.
Still, if you are looking for a fun dark horse to ride, the journey will be worth the wager. If De La Cruz can lead the Reds into the playoffs and puts up gaudy numbers, there is every chance a narrative can build around one of the game's brightest new stars.
Shoutout to Aram Leighton by the way for the top two odds-on favorites to win the NL Rookie of the Year both having been ranked No. 1 on our last few top 100 lists.
AL Rookie of the Year Odds
Josh Jung: +260
Masataka Yoshida: +300
Gunnar Henderson: +350
Hunter Brown: +600
Esteury Ruiz: +2000
The American League Rookie of the Year race is much more of that, it's actually a race.
There is not some heavy favorite like Carroll who is making it hard to lay a wager on anyone else. There are four candidates who have a legit chance to win this award outright, it will just come down to who has the best second half.
Josh Jung is leading the pack right now at +260, as he is putting together a great season so far in Texas. The Rangers third baseman is hitting 283/.339/.500, with 13 home runs and a 131 wRC+. Jung is playing on one of the best teams in the American League and should get a lot of credit if they end their recent postseason drought.
Masataka Yoshida is the man in the room here, as the 30-year-old rookie is a good bet to just be consistent throughout a long season, but the Red Sox are trending in the wrong direction.
Gunnar Henderson is a more exciting bet, as the young budding star has been red-hot since May, and is part of an upstart Orioles team with last year's AL Rookie of the Year runner-up, Adley Rutschman.
Hunter Brown has been huge for the Houston Astros this year, filling in for injured starters to become an anchor in the middle of their rotation. Brown has made 13 starts already and has pitched to a 3.35 ERA over 75 1/3 innings pitched. The 24-year-old has underlying stats (3.18 xFIP) that suggest this is sustainable as well.
Any of those mentioned candidates have a good chance of taking home this award, but none of them are leading AL rookies in fWAR right now. Instead, you have to look out to Oakland, where Ryan Noda is leading the league with his 2.0 fWAR.
This isn't the only category the 27-year-old is leading the league in either, as Noda is leading the AL in both walks (48) and on-base percentage (.412). At +5000 odds, why not take a flier on the guy who is putting up the best numbers thus far.
Speaking of Oakland, the A's also have a rookie in Esteury Ruiz (+2000), who has already swiped 33 bases, But the rest of his numbers wouldn't suggest he'll win the award.