Analysis
Did the Diamondbacks Accomplish Enough at the Trade Deadline?
While the Arizona Diamondbacks made moves to bolster their team at the trade deadline, they also kept their eye squarely towards the future.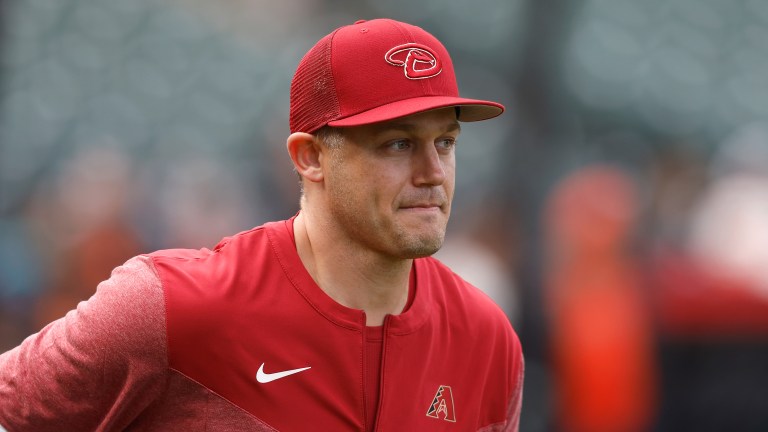 Since the All-Star Break, the Arizona Diamondbacks have been in free fall. In the second half of the season, they have gone 5-13, which is not promising for a team hoping to make the postseason. Currently, the D-backs are 57-53 and 1.5 games back from a three-way tie for the third Wild Card. For a team that had such a promising start, this has been a disappointing turn.
Still, the Diamondbacks clearly remain in contention with the trade deadline providing an opportunity for improvement. That they needed to shore up their pitching was obvious. Case in point, their bullpen has the NL's eighth-highest ERA (4.45) and twelfth-highest FIP (4.26).
However, prior to the trade deadline, general manager Mike Hazen made clear that any moves would be measured.
His restrained approach was further informed by the D-backs' poor record since the All-Star Break. As he told reporters Tuesday,
"I think we would have been even more aggressive had we maintained where we were a month ago in all honesty…I think if you're in a certain position, relative to winning the division with a commanding lead, that is such an important dynamic that maybe you can justify being even more aggressive."
Hazen further noted that this was not a buyer's market, complicating matters further for a team trying to contend in the near term while stockpiling for the future.
Ultimately, the D-backs made four major acquisitions: two relief pitchers, an infielder, and an outfielder.
However, they did not acquire a starting pitcher, which remains their most acute need.
What moves did the D-backs make?
Here's a list of what they did:
Acquired Paul Sewald (RHP) from the Seattle Mariners for Dominic Canzone (OF), Josh Rojas (INF), and Ryan Bliss (INF).
Acquired Tommy Pham (OF) and cash from the New York Mets for Jeremy Rodriguez (SS).
Acquired Peter Strzelecki (RHP) from the Milwaukee Brewers for Andrew Chafin (LHP).
Acquired Jace Peterson (INF) and cash from the Oakland A's for Chad Patrick (RHP).
Acquired Francisco Ortiz ( C ) from the Colorado Rockies for cash considerations.
Traded P.J. Higgins ( C ) to the Chicago Cubs for cash considerations.
These are fairly conservative moves that point to a team intending to compete but not yet ready to go all-in. Given that the D-backs are probably a year early in terms of their contention window, this approach makes sense, even though it is surely disappointing to fans.
Who did the Diamondbacks get?
Let's focus on the most significant moves.
Paul Seawald — This is easily the most impactful move the D-backs made. They desperately needed a closer, and in Seawald, they got a good one. In addition to closing 21 of 24 saves and having an additional year of team control, they got an effective closer.
During his time with the Mariners, he earned a 2.88 ERA and 3.35 FIP. The D-backs' bullpen has been shaky. Seawald will address some of that.
Tommy Pham — In Tommy Pham, the D-backs added a veteran clubhouse presence for a very young team as well as a right-handed bat who can hit lefties. Although Pham got off to a slow start, he's heated up considerably (a .933 OPS since May 28 with a current slashline of .268/.348/.472). Moreover, he will give the D-backs a platoon option with lefties Alek Thomas and Jake McCarthy. Then there's the money. Pham has $1.6 million remaining on his salary, which the D-backs and Mets will split.
Jace Peterson — In Peterson, the D-backs looked to replace Rojas although Peterson has more versatility. He will probably platoon with Emmanuel Rivera at third until Evan Longoria is off the IL. He is owed the rest of his $4.5 million salary, which Arizona will pick up this year; next year, Oakland will pay $2 million of his $5 million salary.
Peter Strzelecki — Surely the D-backs hope that Strzelecki, who's been uneven, will return to his 2022 form, where he pitched to a 2.83 ERA. In addition, his role as a middle reliever may help stabilize the bullpen in the long term. Strzelecki will be sent to Triple-A Reno and will remain under team control through 2028. Milwaukee, on the other hand, needed a lefty reliever. This trade allows the D-backs to pass along the rest of Chafin's salary ($5.5 million) — which may have been the point.
Closing thoughts
The Diamondbacks needed to get better in the near-term without mortgaging their future, and in that, they were successful. They kept all of their top 10 prospects and did not move key parts of their 26-man roster. In addition, they addressed some financial issues.
Most will criticize the D-backs' failure to add a starting pitcher, but given the volatility of the pitching market and the D-back's recent slide, taking a conservative approach makes sense. It will also give their young pitchers more experience before the team's window truly opens.
If things go well, this may be enough to get the D-backs into the postseason. If not, they're better positioned for 2024.