Analysis
Detroit Tigers Trade Deadline Outlook
Detroit's underwhelming performance this season could result in them selling some proven veteran players.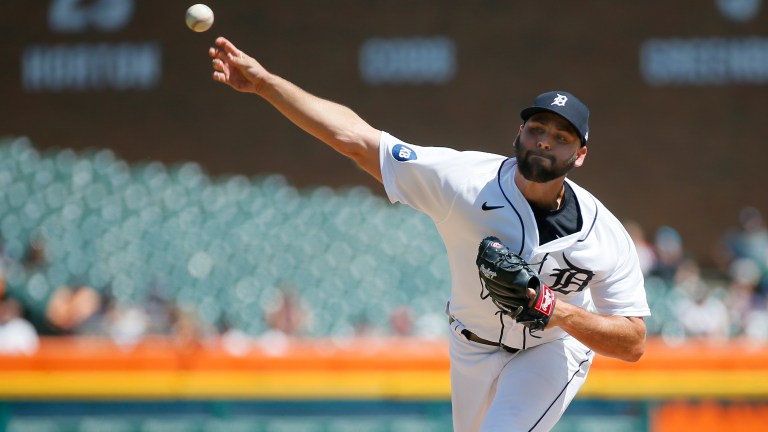 The Tigers were supposed to make a jump this season after spending big money on Javier Báez, Eduardo Rodriguez, and others. They've been in a rebuild of sorts for a while now, and many were under the impression that they were approaching a zone of contention.
This has not been the case. We've seen more of the same so far from Detroit, as they remain in the cellar of the AL Central alongside the Royals. There have been some positive signs from rookie Riley Greene, closer Gregory Soto, and others this year. However, this team still appears to be rebuilding and not ready for any serious contention.
This situation leads to a scenario where they likely become sellers at the deadline and try to offload some veterans in hopes of bringing in some additional young talent. They seem to be looking at a contention window opening around 2024 if things go well, so the goal for this deadline should be adding MLB-ready prospects. Let's take a look at some players that Detroit should consider moving before August 2nd.
Michael Fulmer – RP
2022 Stats: 2-4, 2.38 ERA, 1.12 WHIP, 34.0 IP, 34 SO
Potential Fits: All Contenders
Fulmer was once viewed as a building block in the Tigers rotation, but has completely revitalized his career as a reliever over the last two seasons. He's been a key part of a loaded Tigers bullpen that will likely lose multiple pieces soon. He's a versatile arm that could slot into many different bullpen roles for a contender and should have a hot market.
He's a free agent at the end of the season, and now is the perfect time for the Tigers to finally cash in on him. They're not looking at a huge return, but many contenders would part with a mid-tier prospect to bring him aboard.
Jonathan Schoop – 2B
2022 Stats: .212/.246/.315, 6 HR, 23 RBI, 56 wRC+
Potential Fits: Rays, Braves, Phillies, Angels
Schoop is having a horrendous season offensively, but has a proven track record that points to better things to come. He's also having the best defensive season of his career while playing essentially only second base. That's enough value for a team to take a chance at improving their infield performance.
He's got another year on his contract at 7.5 million dollars, so any team that takes a chance has to be willing to ride it over for a season and a half. Many teams may be hesitant to make this move but he would be an instant defensive upgrade for many teams with the potential for more offense.
Michael Pineda – SP
2022 Stats: 2-5, 5.22 ERA, 1.36 WHIP, 39.2 IP, 20 SO
Potential Fits: Cardinals, Giants, Phillies, Twins
Prior to his last start against the Guardians, Pineda was continuing to be a consistent force in the rotation with a 3.58 ERA. Any team looking for a back-end rotation arm should be checking in with the Tigers about Pineda.
He's on a one year deal and should be available for a low-level prospect or two. He would be a great addition to a team in need of another inning eater in their rotation.
Robbie Grossman – OF
2022 Stats: .205/.311/.275, 2 HR, 19 RBI, 75 wRC+
Potential Fits: Mets, Guardians, Rays, Yankees
Grossman has seriously declined after a career year in 2021. He clubbed 23 homers last year and has only two at the All-Star break this season. However, he has elite plate vision resulting in a very high walk rate and a consistent on-base presence that could benefit numerous teams.
He's not a free agent until the end of next season but his performance this year has lowered his value and he probably won't garner a huge return should the Tigers move him.
Andrew Chafin – RP
2022 Stats: 0-1, 2.22 ERA, 0.95 WHIP, 28.1 IP, 34 SO
Potential Fits: All Contenders
The man that had a mustache before the likes of Nestor Cortes and Dylan Cease made it popular! Andrew Chafin has been an formidable left-handed reliever for the heavy majority of his career. He's a pretty straightforward sinker, slider, and fastball guy that just gets outs. He would be an ideal addition for every single contending team in need of some bullpen reinforcements.
He's not quite a rental because he has a player option for next year, but he can decline and look for a bigger contract elsewhere. He should have a pretty hot market as steady left-handed bullpen arms tend to have this time of the year.
Wily Peralta – RP
2022 Stats: 2-0, 2.16 ERA, 1.41 WHIP, 33.1 IP, 28 SO
Potential Fits: All Contenders
As you can see, the Tigers best trade chips mostly lie in their bullpen. They've had one of the best bullpens in the league despite a poor team overall. Veteran Wily Peralta has been one of the many impact arms. He's been very steady in his season and a half with Detroit and could immediately slot into many different roles on a contending team.
He's currently on the shelf with a hamstring injury that could derail his market, but a team could still take a chance and hope he returns sooner than later.
The Tigers are definitely disappointed by their performance this season, but they still have a core that is growing and developing with time. In the meantime, they should do what they can to move veterans and continue stockpiling young talents in hopes of progressing in the coming years.