Analysis
Colorado Rockies 2023 Season Preview
They may not be very competitive this season, but the Colorado Rockies will always be an interesting ballclub.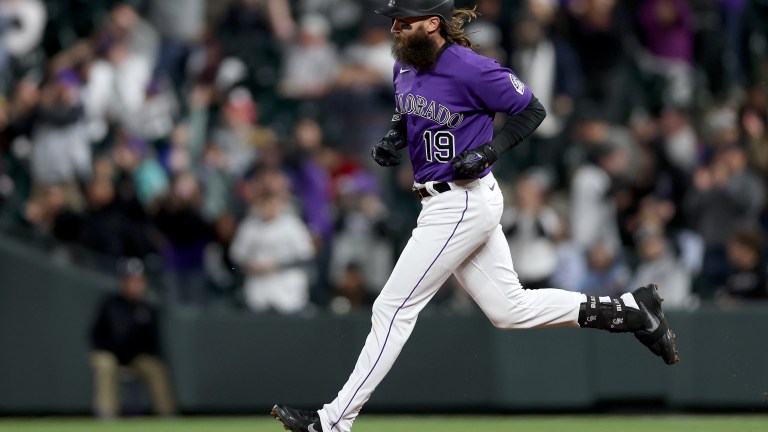 It's going to be a weird season for the Rockies.
To be fair, playing baseball at elevation is always going to be at least a little weird, and the Rockies remain one of the most unfathomable organizations in baseball. Still, 2023 promises to push the weirdness envelope even further. That's not to say the Rockies will be good, but they will be interesting.
How Was the Rockies' Offseason?
The Rockies have not been good since 2018 and finished 2022 with a 68-94 record, a clear indicator that they needed to do some work. In the offseason, the organization was surprisingly (if low-key) busy in a thrift-store way.
It's important to point out that the problem has not been pitching (though that hasn't been especially good). Rather, the issue is a moribund offense that cannot consistently produce runs or hit for power, despite playing in the most offense-friendly park in MLB. In 2022, the Rockies had the 26th-best offense as measured by wRC+ (86), and they ranked only 23rd in home runs (149). This was the second-fewest home runs in franchise history. Those numbers won't play for any team, but especially not the Rockies, who must dominate at Coors Field to be competitive. (The Coors Effect will consistently render them less effective on the road.)
Signing Kris Bryant (7 years/$182 million) last season was designed to help the Rockies ignite their offense while distracting fans from the absence of Nolan Arenado. Given that Bryant played in only 42 games due to injury, it's safe to say the plan failed. Ryan McMahon has yet to become the offensive powerhouse the Rockies believe he can be, CJ Cron suffered from terrible home/road splits (.302/.214), and Brendan Rodgers and Randal Grichuk had some of MLB's highest groundball percentages (52.2% and 50.9%, respectively).
If there was a lineup destined to fail at Coors Field, this was it.
Going into the offseason, general manager Bill Schmidt said that the Rockies would be looking for a lefty center fielder and improved pitching depth, both in the starting rotation and the bullpen. However, Schmidt was clear: the Rockies would not make any signings that potentially blocked their younger players. As he put it, "[W]e're going to give our guys opportunities."
In pursuit of this goal, the Rockies made a number of moves:
•Traded for Nolan Jones (3B, OF)
•Traded Sam Hilliard to Atlanta for Dylan Spain (RHP)
•Traded Connor Joe to Pittsburgh for Nick Mears (RHP)
•Traded with the Red Sox for Connor Seabold (RHP)
•Claimed Brent Suter (LHP)
•Signed Pierce Johnson (RHP) to a 1 year/$5 million contract
•Signed Brad Hand (LHP) to a two 2 year/$2 million contract
•Signed Jurickson Profar (OF) to a 1 year/$7.75 million contract
They also have a number of notable players who received non-roster invitations to spring training, including Harold Castro, Mike Moustakas, and Cole Tucker.
One other move is worth mentioning: the Rockies fired former hitting coach Dave Magadan and brought in Hensley "Bam Bam" Meulens in an attempt to add power to the offense.
The Rockies will not say they are rebuilding (because the Rockies don't officially do rebuilds), but nonetheless, 2023 marks the cracking open of their next contention window. This year, the Rockies need to get a clear sense of what they have so that they can better plan for the future.
What's the Rockies' Projected Starting Lineup?
Initially, the Rockies starting lineup seemed fairly straightforward.
Then the injuries hit.
Prior to the start of the spring, the Rockies announced that outfielder Randal Grichuk would miss the first weeks of the season after undergoing surgery to address a sports hernia. Then, Gold Glove second baseman Brendan Rodgers suffered a shoulder injury in a Cactus League game that will probably have him out for the season. Finally, outfielder Sean Bouchard, one of the Rockies' most under-the-radar-sneaky-good players, ruptured a bicep. Bouchard, too, will miss the season.
Second base is easy to fill. Back when he was blocked by Nolan Arenado, Ryan McMahon learned to play second and proved adept at the position. Even though McMahon is a two-time Gold Glove finalist at third, he will spend 2023 back at second, and there's no reason to believe he will be anything other than stellar there. From 2019-2021, McMahon spent 1476 innings at second with a cumulative 10 DRS.
Third base, however, becomes a bit of a puzzle because the Rockies, for all their flaws, do not tolerate bad infield defense. They want Elehuris Montero to start there given the power of his bat; however, they are not yet convinced of his defensive skill, despite the fact that he has hit four home runs this spring, more than any other Rockie.
Presumably, they brought on Mike Moustakas as both an insurance policy and a left-handed platoon partner for Montero.
But enough of that. Let's get to the probable roster.
First Base: CJ Cron is a lock for first base. He will probably platoon with Moustakas, though given Moustakas' injury history, the Rockies might be hesitant to depend on the recently DFA'd Red.
Second Base: Ryan McMahon will play second — he also stands to benefit from the elimination of the shift.
Third Base: Elehuris Montero and Moustakas will platoon at third, with utility infielder Alan Trejo as an able substitute.
Shortstop: The arrival of Ezequiel Tovar marks the beginning of the Rockies' next contention window. The 21-year-old shortstop already has the defensive moves; the question is whether the bat will follow.
Designated Hitter: The Rockies tend to like a DH-by-committee arrangement, but the job will primarily fall to Charlie Blackmon, a fan favorite in the last year of his contract. Blackmon no longer has the power that he once did, but he remains a canny hitter. Like McMahon, he should benefit from the new limits to the shift. Expect to see Bryant and Cron taking turns at DH as well.
Catcher: Elias Díaz and Brian Serven will catch. The Rockies need Díaz to have the kind of year he did in 2021, but even then, this is not an especially strong catching corps, and Serven has a tendency to strike out.
Outfield: After Bouchard's injury, there were questions about who would play left field, but those were answered on Sunday when Jon Heyman reported the Rockies had signed Jurickson Profar to a one-year deal. Profar's ability to play left field and hit doubles makes him a positive addition to the Rockies. Plus, he's a switch-hitter. Yonathan Daza will play center and platoon with Randal Grichuk when he returns. Kris Bryant, then, will be moved to right field in an attempt to reduce wear and tear. Charlie Blackmon can give Bryant an occasional day off.
Bench: The Rockies have an excellent utility player in Alan Trejo, who's had a profile-raising showing for Team Mexico after coming off a solid 2022 in which he saw limited playing time. For now, assume the bench will be Trejo, Moustakas, and former Tiger Harold Castro, who received an invitation to spring training.
Here's an early projection:
COLORADO ROCKIES
Projected Lineup
1 Jurickson Profar — LF
2. Yonathan Daza — CF
3. Kris Bryant — RF
4. CJ Cron — 1B
5. Ryan McMahon — 2B
6. Elehuris Montero — 3B
7. Charlie Blackmon — DH
8. Elias Díaz — C
9. Ezequiel Tovar — SS
The Colorado Rockies 2023 Projected Starting Lineup
What About the Starting Rotation?
The starting rotation was not good in 2022, with an ERA of 5.22. (Only the Washington Nationals rotation was worse.) The Rockies' starters ranked 22nd in BB/9 (3.08), 29th in K/9 (6.86), and 26th in HR/9 (1.28).
This part of the team is much more straightforward than the lineup.
COLORADO ROCKIES PROJECTED ROTATION
1. Germán Márquez — RHP
2. Kyle Freeland — LHP
3. José Ureña — RHP
4. Austin Gomber — LHP
5. Ryan Feltner — RHP
The Colorado Rockies 2023 Projected Starting Rotation
After Márquez and perhaps Freeland, this is not an especially fearsome rotation — and Márquez is coming off a dismal 2022 (1.4 fWAR). However, his spring sessions (albeit limited) have been encouraging. Freeland has been pitching for Team USA and was the Rockies' best pitcher in 2022 (2.6 fWAR).
The Rockies picked up Ureña in 2022 (0.9 fWAR) and liked his ability to handle the Coors Effect. However, that he is third in the rotation indicates its thinness.
Like Márquez, Austin Gomber is coming off a down 2022 that saw him working in long relief out of the bullpen (1.0 fWAR). If he can return to his 2021 form — which includes a killer curveball — he will prove an asset to the Rockies.
Filling out the rotation is Ryan Feltner (0.6 fWAR). The Rockies promoted him in 2022, even though he probably wasn't ready. Because they lack options, he will probably break camp with the Rockies, at least until Antonio Senzatela is back following knee surgery. (Senzatela is projected to return in May.)
In terms of rotation depth, the Rockies have Peter Lambert, who has struggled with injuries for the last two seasons but has shown promise in spring training. At least initially, he is probably better suited to long relief, but ultimately, Lambert hopes to return to the rotation.
Following their offseason moves, the Rockies now also have Connor Seabold, who is vying with Felnter for the fifth spot, but it seems likely he will start in the bullpen to provide long relief.
How's the Bullpen?
In 2022, the Rockies had the worst bullpen in MLB as measured by ERA (4.85). It was also 26th in BB/9 (3.90), an untenable walk rate at Coors Field.
If nothing else, it's much changed this year after a series of offseason signings. Gone are Carlos Estévez, Alex Colomé, and Chad Smith.
The Rockies have also suffered a series of injuries here. Tyler Kinley was in the midst of an All-Star-worthy 2022 when he had to undergo surgery to repair a right flexor tendon. (He should return midseason.) Jake Bird suffered an oblique injury but is expected to return soon, as is Gavin Hollowell, who's been out with a back issue. Lefty Lucas Gilbreath underwent Tommy John surgery last week and will miss the season.
Here's what the Rockies bullpen will probably look like on Opening Day in San Diego.
COLORADO ROCKIES PROJECTED BULLEPN
Daniel Bard — RHP
Dinelson Lamet — RHP
Brad Hand — LHP
Brent Suter — LHP
Pierce Johnson — RHP
Justin Lawrence — RHP
Connor Seabold — RHP
Jake Bird — RHP
The Colorado Rockies 2023 Projected Bullpen
The Rockies tend to like pitchers from Colorado, and Pierce Johnson fits that bill. If he can stay healthy, he will be a good addition. Lamet showed himself to be effective in late 2022, and he will probably serve as the set-up man. It remains to be seen how Hand and Suter will adjust. In 2022, Lawrence found more control and became an effective pitcher. He is probably the Rockies' future closer.
Coming off an exceptional 2022 that saw him with a 39 ERA-, Daniel Bard will close. It is unlikely the Rockies will trade Bard. They see him as a key leadership figure in developing young pitchers.
Which Prospects Might Help in 2023?
This will be a season for "letting the kids play," but many of the key players will begin the season in Triple-A Albuquerque.
Ezequiel Tovar (Just Baseball's #14 Top 100 Prospect) already has a spot on the starting roster, and 2023 is about letting him learn how to hit MLB pitching and showing what he can do.
First baseman and outfielder Michael Toglia has tremendous power but struggles with strikeouts. The Rockies' future first baseman and Todd Helton's heir apparent will probably start with the Isotopes, but expect him to see regular time at Coors field.
A key prospect to watch will be center fielder Brenton Doyle. The MiLB Gold Glove winner is the kind of defender the Rockies need in the vast acreage of Coors Field, though he's struggled a bit at the plate. However, he seemed to work out his issues and absolutely raked in Albuquerque. Expect to see him in Denver sooner rather than later.
Nolan Jones' place in all this is uncertain. In trading for him, the Rockies had hoped to find a lefty outfielder with power. So far, he has continued to strike out at an alarming rate. The Rockies will start him in Albuquerque, but like Toglia and Doyle, he is probably headed to Denver in the near future.
Perhaps the Rockies' most exciting prospect is Zac Veen (Just Baseball's #43 Top 100 Prospect). Veen is a fearless baserunner, and he will fundamentally change the Rockies when he is promoted to the big league team. Despite adding more than 20 lbs in the offseason, Veen just turned 21 and struggled in Double-A Hartford. Schmidt has said that Veen will begin the season there. However, expect to see him at Coors Field this season.
Catcher Drew Romo (Just Baseball's #51 Top 100 Prospect) is the most exciting catching prospect the Rockies have had in some time. He finished the season in High-A Spokane and will probably start the season with Veen in Hartford. It is less likely he will join the Rockies in 2023 as the organization wants him to keep working with a young pitching corps in their Low-A system. Look for him next year.
What Will a Good Season Look Like for the Rockies?
They are not expected to do well this season — in fact, FanGraphs projects a 64-98 season, which would make them the worst team in MLB. Additionally, owner Dick Monfort has said he thinks the Rockies may be a .500 baseball team. None of this is encouraging.
That said, a good season for the Rockies will be one in which they inventory their system to see what they have while giving young players time to develop and play. Moreover, if C.J. Cron and Randal Grichuk, both at the end of their contracts, are able to re-establish their value, the Rockies will need to trade them at the deadline along with Jurickson Profar.
This is also true of the bullpen: if Brent Suter, Brad Hand, Dinelson Lamet, and Pierce Johnson have solid seasons, they should be traded.
This is probably not going to be a good Rockies team, but for fans looking to the future, it should provide a sense of the possibilities.