News
James Paxton to Miss the Remainder of the Season
Red Sox pitcher James Paxton will not appear in the MLB this season, being shut down with a grade 2 lat strain during a rehab assignment.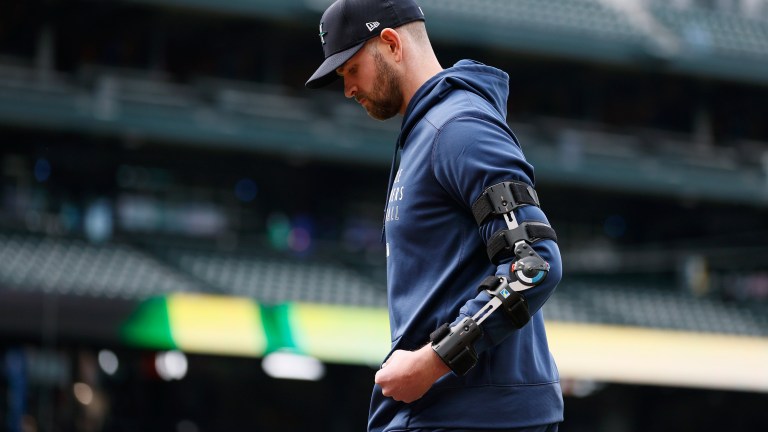 The Boston Red Sox have been dealt another blow on the injury front, as left-hander and Ladner, British Columbia product James Paxton will miss the remainder of the 2022 campaign after suffering a grade two tear in his left lat muscle.
The southpaw originally spent six seasons with the Mariners, compiling a 3.42 ERA through 582.1 innings with a 9.5 K/9 before being traded to the New York Yankees during the 2018-2019 offseason.
The Yankees' tenure did not go well for "Big Maple", as he earned a 4.16 ERA through 34 starts, spending time on the IL with a knee injury and a left flexor strain. He rejoined the Mariners during the 2020-2021, offseason but lasted just one start before undergoing Tommy John surgery.
James Paxton shut down for the rest of 2022
One of his biggest accomplishments was the no-hitter he threw against the Blue Jays back on May 8th, 2018, where he struck out seven with three walks. He became the second Canadian pitcher to throw a no-hitter, doing so on home soil at the Rogers Centre and becoming the fifth Mariners pitcher to throw a no-hitter, not including the combined no-hitter thrown by six pitchers on June 8th, 2012.
The Boston Red Sox signed him to a one-year deal worth $10 million this past offseason, knowing he would miss a large portion of this season recovering from the surgery. The Red Sox have two additional years of club control, with each season worth $13 million should they choose to exercise the option (if declined for 2023, it turns into a $4 million player option). With this injury, Paxton only threw one outing during his rehab assignment in Florida Complex League and did not appear in the Majors in 2022.
Paxton now joins a long list of injured players on the Red Sox roster such as Chris Sale, Eric Hosmer, and Trevor Story.