Analysis
Can Older Starting Pitchers Get Their Groove Back This Year?
Following a banner year for starting pitchers in their mid-to-late thirties, many of the top veteran arms are scuffling so far in 2023.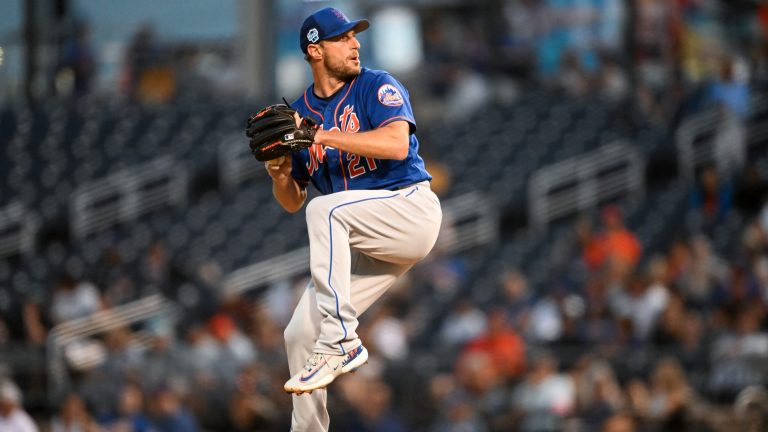 The 2022 campaign was a banner year for starting pitchers in their mid-to-late thirties (and early forties, too). If you talked baseball with me at all last season, this probably isn't news to you – it was one of my favorite storylines, and I brought it up with every chance I got. I love to see players prolong their careers, and I love to see veterans thrive. These are the last remaining pitchers from my childhood; ideally, I'd like them to stick around as long as possible.
Nine pitchers aged 36 or older were tabbed for a start in 2022, and eight racked up at least 120 IP. As a group, they threw 1341.1 IP with a 3.53 ERA and 23.6 FanGraphs WAR. That's the highest WAR for starters in that age category since 2007, when talented veteran pitchers were much more plentiful. Perhaps you remember these five eventual Hall of Famers?
| | | | | |
| --- | --- | --- | --- | --- |
| Pitcher | Age | GS | IP | WAR |
| John Smoltz | 40 | 32 | 205.2 | 5.5 |
| Greg Maddux | 41 | 34 | 198.0 | 3.9 |
| Mike Mussina | 38 | 27 | 148.1 | 2.6 |
| Randy Johnson | 43 | 10 | 56.2 | 1.6 |
| Tom Glavine | 41 | 34 | 200.1 | 1.5 |
2007 starting pitching stats, courtesy of FanGraphs
Cy Young winner Justin Verlander did much of the heavy lifting with his 1.75 ERA and 6.1 fWAR, but he wasn't the only success story. Max Scherzer looked as sharp as ever; Adam Wainwright, Corey Kluber, Johnny Cueto, and Charlie Morton were solid mid-rotation arms; and Zack Greinke and Rich Hill were reliable back-end contributors.
Even if you removed Verlander from consideration, their combined fWAR would be the most in the age group since 2013. Only one starter in his late thirties finished with less than 1.5 fWAR – the recently retired Aníbal Sánchez.
As you can imagine, I was thrilled that all eight of Verlander, Scherzer, Wainwright, Kluber, Cueto, Morton, Greinke, and Hill would be back in 2023. Joining them in the age-36 and older cohort would be the likes of Yu Darvish, Lance Lynn, Carlos Carrasco, and Wade Miley. That's a great group of pitchers, and they had the chance to combine for another remarkable season.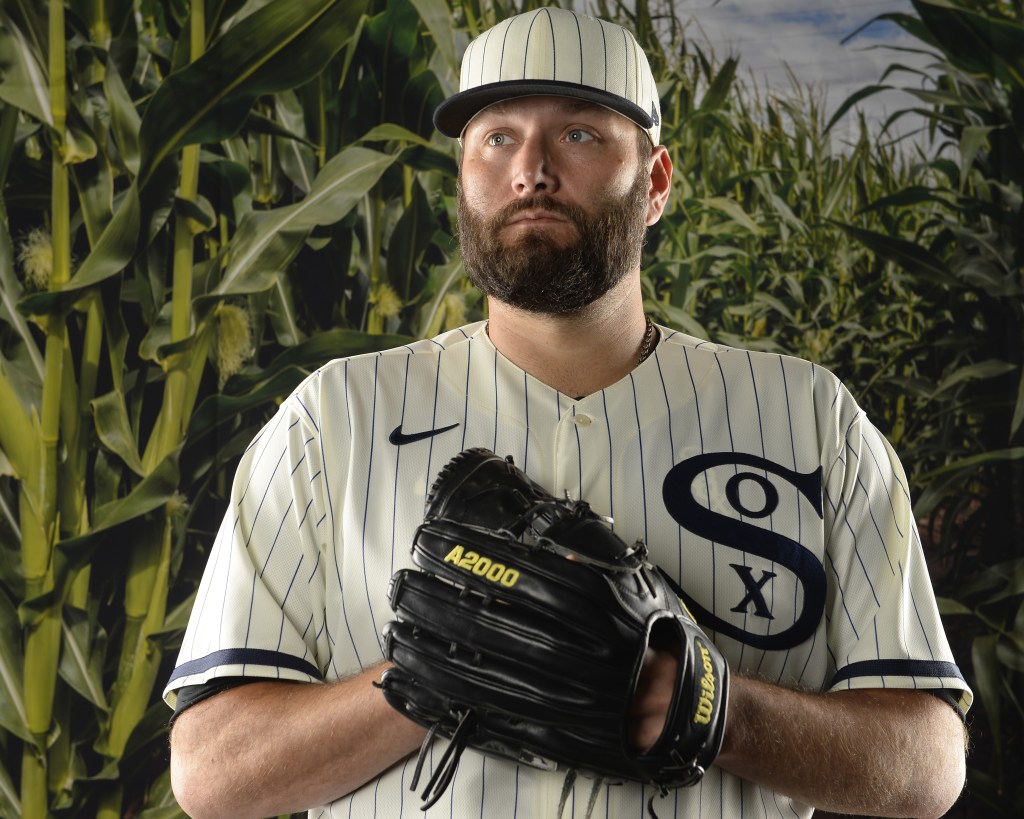 Unfortunately, things have been anything but remarkable thus far. Starters aged 36 and older have combined for a 4.76 ERA, 4.85 FIP, and only 3.3 fWAR. That puts them on pace for 10.7 fWAR this season – less than half their total from last year, despite more innings pitched.
So what's gone wrong? Well, a lot.
The Veterans Are Struggling in 2023
For starters (no pun intended), Lynn has been surprisingly ineffective. He has an ERA above 4.00 for the first time since 2018 and the highest home run rate of his career. Meanwhile, his former teammate Kluber looks like an absolute wreck. His numbers are atrocious across the board, from his 6.26 ERA to his 6.59 FIP to his 5.86 xERA.
Darvish has been solid for the Padres, putting up a 3.67 ERA and 4.02 FIP through nine starts. Still, he doesn't look nearly as sharp as he did in 2022 when he finished with 4.2 fWAR and earned a handful of down-ballot Cy Young votes. He has arguably been the most productive pitcher in this cohort, but that's not saying as much as I hoped it would.
Now onto the injuries.
Cueto has thrown just one inning all year, and he's been on the injured list since early April. Carrasco missed a month from mid-April to mid-May. Verlander and Wainright sat out the first five weeks of the season, while Scherzer has dealt with various injury issues throughout the year. Most recently, Miley strained his left shoulder last week and will be out until July. To make matters worse, most of these guys have struggled when they have taken the mound:
| | | | | | | | |
| --- | --- | --- | --- | --- | --- | --- | --- |
| Pitcher | GS | IP | ERA | xERA | FIP | xFIP | fWAR |
| Justin Verlander | 4 | 25.0 | 3.60 | 3.53 | 4.88 | 4.52 | 0.2 |
| Wade Miley | 8 | 41.2 | 3.67 | 4.63 | 4.79 | 5.38 | 0.3 |
| Max Scherzer | 7 | 33.2 | 4.01 | 4.01 | 5.00 | 5.06 | 0.3 |
| Adam Wainwright | 4 | 21.1 | 6.33 | 8.45 | 5.01 | 5.81 | 0.0 |
| Carlos Carrasco | 4 | 18.2 | 8.68 | 7.10 | 6.97 | 6.25 | -0.3 |
2023 starting pitching stats, courtesy of FanGraphs
Suffice it to say, no starting pitching in the age-36 and older club has outperformed expectations in 2023. They haven't all been awful or disappointing, but after last season's performance, I was really hoping for more.
Can They Turn Things Around?
Thankfully, this group still has plenty of talent, and these guys have time to right the ship. Verlander and Scherzer are the most important arms of the bunch, and they both looked fantastic in their latest starts. They combined to throw 14 innings, allowing one run and striking out 10 in a weekend doubleheader against the Guardians.
Furthermore, it's hard to believe Lynn will perform this badly all year. His 3.69 xFIP is much more promising than his 6.28 ERA, and his last two outings have been quality starts. However, I'm much less optimistic about Kluber; his days in Boston will soon be numbered if he keeps performing this poorly.
Carrasco didn't look so hot in his latest outing, but at least he's healthy, and hopefully, he can get back on track soon. He deserves a chance to iron out the kinks after missing a month with elbow inflammation. Unfortunately, I'm not sure I can say the same for Wainwright – the 41-year-old has struggled in all four of his outings post-injury.
As for the rest of the cohort, guys like Morton, Hill, and Greinke just need to stay healthy and keep doing what they're doing, and they can all deliver another season worth 1-2 fWAR. Anything Cueto can offer will be a bonus at this point. He suffered another setback recently, and I'm starting to worry he might not pitch at all this season.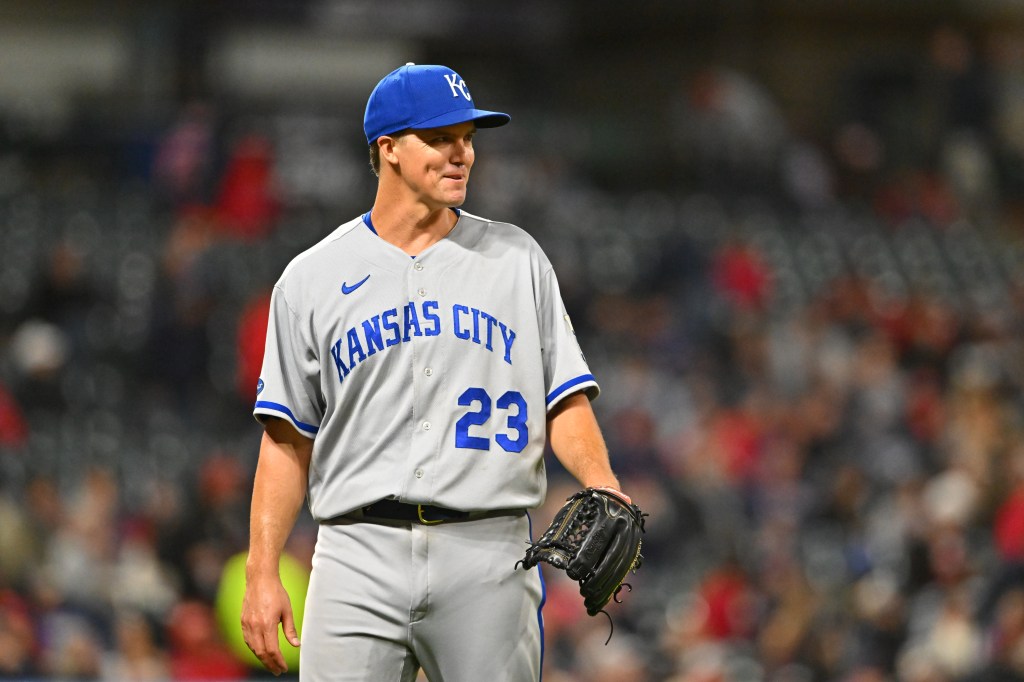 At this point, it's unlikely the older starters of 2023 will reach the same heights they did last season – they would need more than 20 fWAR over the final 112 games. All the same, I'm still hoping for good health and better performance than we've seen thus far. Even if it won't be a banner year, I'm always rooting for the veterans to succeed.