Analysis
Can Ha-Seong Kim Be the Padres Secret Weapon?
All the attention is on Fernando Tatis Jr's injury, but more eyes should be on his overlooked replacement.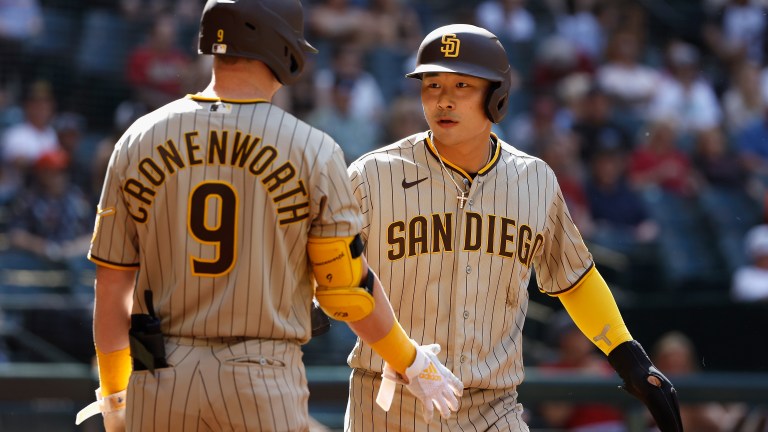 Beneath all the smiles and good vibes of a player, there does occasionally lurk a disturbing truth. It's usually a truth that you'll discover upon typing in "stats" after their name. Perhaps you end up on the ole Baseball-Reference, or the graphs that have many fans; a shiver goes down your spine as you notice the offensive numbers. This is the story of Padres infielder Ha-Seong Kim.
Given that the 2021 Padres saw an epic second-half collapse, a trade for Adam Frazier that backfired, Eric Hosmer becoming the biggest albatross contract in baseball, and a viral clubhouse argument between Manny Machado and Fernando Tatis Jr., you'd be forgiven for forgetting about the former KBO star.
Kim, who agreed to a four-year, $28 million contract before 2021, was a bit of a disappointment. And it's even more so if you had any stock in a potential National League Rookie of the Year season.
Ha-Seong Kim slashed a measly .202/.270/.352 with eight home runs over 298 plate appearances. That's a far-cry from any of the superstardom he earned during his time in the KBO. The Padres struggled mightily with lineup depth in 2021, and Kim was a major part of it. He got behind in counts quickly, swung through high-velocity stuff, and pulled the ball way too much. It wasn't pretty.
But here's the part where I enter a spin-cycle tornado that engulfs the entire Friar Faithful neighborhood. Ha-Seong Kim could secretly be one of the more important players to watch for the Padres in 2022. And, unlike most things in this god-forsaken planet, it starts with defense.
Despite the anemic performance at the plate in 2021, Kim immediately proved his worth in MLB as a plus defender. But not just plus in the way you're like "Yeah, King Richard was good!" but rather in the "Dear lord, is Everything Everywhere All at Once one of the best movies of the last decade?". Hyperbole aside, Kim's defense was truly sensational:
He has an underrated bazooka cannon of an arm, and he's about as smooth throwing to first as any of the game's best shortstops. I still play the final out, which Ha-Seong Kim was responsible for, of Joe Musgrove's no-hitter on loop.
One of the earliest discussions in 2021 was how porous Fernando Tatis Jr. was as a defensive shortstop, but not enough attention was brought to Kim. But make no mistake: The North (Javier) remembers.
But of course, his hitting abilities left a lot that would preferably be forgotten. On top of failing to catch up with the high heat, he also had a pull percentage of 50.7%, which ranked first among shortstops with at least 250 plate appearances in 2021.
Small sample size? Absolutely, but unless he's able to Digivolve into Jose Bautista — which is unlikely given he doesn't hit the ball particularly hard — and turn the balls he hits into more fly balls, this could prove an issue.
Yes, Ha-Seong Kim was atrocious at the plate in 2021, but being completely out on him also might be a bit unfair. For starters, he was just coming over from the KBO and was getting used to major league pitching. It's hard to put so much weight into a rookie's offensive numbers when Kim might've been better, in a vacuum, off receiving 200 plate appearances at the Triple-A level. He was the epitome of a work-in-progress.
Couple that with inconsistent playing time and you see why it's hard to fully judge him as a player. But now, Kim has more of a chance to prove himself after an injury to Fernando Tatis Jr. that Padres fans, well, don't like to think about.
If Ha-Seong Kim can even be someone that hits as well as teammate Jurickson Profar — maybe hits .240 with an on-base of .330 — or a steady 100 wRC+, then he'll prove to be a valuable asset given his tremendous defense. Not a total superstar, mind you, but an important and intriguing asset; in a crowded NL West, that could be huge.
And if such a thing were to happen, then there are three interesting ideas that could emerge.
1. Kim Could Simply Become a Valuable Trade Piece
Here's the fact of the matter: we don't really have too much of a firm idea, absent the Dodgers, who some of the other contenders in the National League will be. The race could change completely as the months go along and, naturally, rosters will need to address some glaring needs that pop up.
If Ha-Seong Kim lives up to his defensive prowess and becomes just an average major league hitter, a combination of him and some prospects could give San Diego the ability to adjust accordingly. There's plenty of infielder depth in the organization, which makes it more conceivable, and also leads to another point:
2. The Padres Could Simply Have One of the More Exciting Shortstop Platoons in the NL
What if I told you…
That there was another way…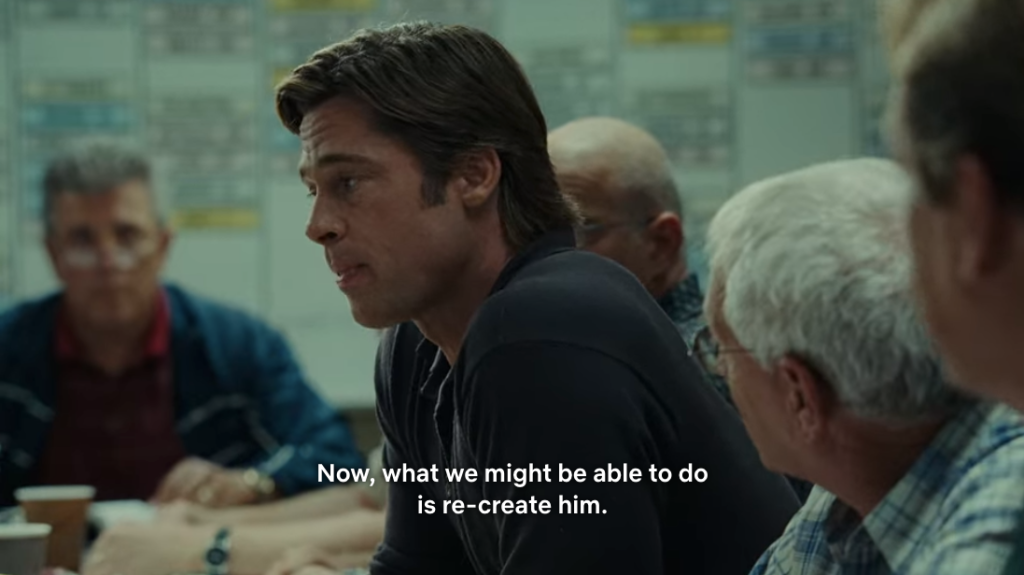 With the injury to Fernando Tatis Jr., an opportunity has also arisen for CJ Abrams to show off his potential. The Padres top overall prospect and #11 player on Just Baseball's top-100 list made the Opening Day roster at the ripe old age of 21. That's right, 21 years old. The uber-talented Abrams has garnered comparisons to Trea Turner and is believed to have genuine superstar potential.
Whether or not he can achieve offensive success immediately in the majors is a question, but one exciting thing about Abrams is that he, like Ha-Seong Kim, also projects as a plus defender. Losing Tatis is, obviously, not ideal — and there's no guarantee he's back quickly. But the Padres being able to have great defense every day at the position is a decent compensation prize for the time being.
3. We Could Simply Enjoy the Redemption of Supreme King AJ Preller
Perhaps most importantly, Padres General Manager AJ Preller — if everything shakes right — will finally get the credit he so rightfully deserves. Remember that infamous trade for Wil Myers that ended up netting the Washington Nationals Trea Turner in the process?
If Ha-Seong Kim improves, and CJ Abrams lives up to his potential, that trade looks infinitely better in retrospect. Why keep a young Trea Turner knowing that you would eventually draft a prospect with the same potential?
Instead, you try to get more bang for your buck! It just makes sense!
Preller operates on the second plane of existence — an existence that can only spare space for the biggest of big-brain moves — and he should be absolved of all slander. This is definitely not a joke in the slightest and should be taken fully seriously.
But really, this is all to emphasize that Ha-Seong Kim shouldn't be overlooked and disregarded so quickly. In a sport that just saw the San Francisco Giants and their enormous amount of depth win 107 games and an Atlanta Braves team that won a title thanks to some unexpected help from low-cost acquisitions, perhaps focusing on role players is not only smart but also paramount to a team's success.