Analysis
Bryan Reynolds Sold Himself Short in His Extension With the Pirates
After a year of contentious extension talks that even included a trade request, Reynolds and the Pirates finally agreed to an extension, but did he leave some money on the table?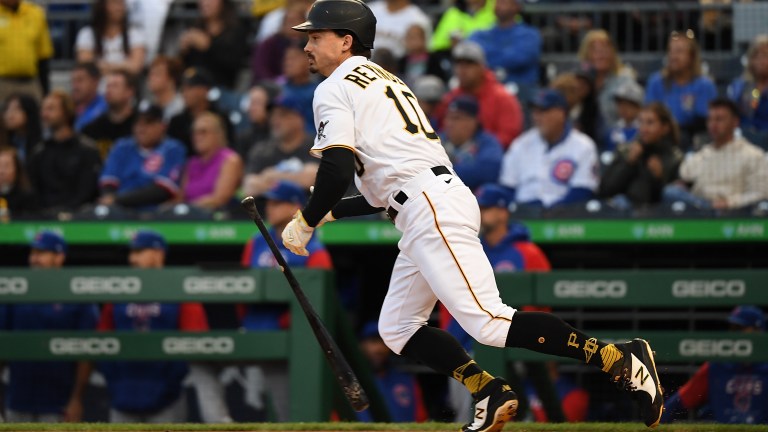 The Pittsburgh Pirates hot start to the 2023 season continued Tuesday, as the the club inked star outfielder Bryan Reynolds to an eight-year, $106.75 million contract extension.
While it's great for Pirates fans to see the team retain the former All-Star, by just about any measure, it's a bad contract for Reynolds.
Over Reynolds' eight guaranteed seasons, he'll receive an average annual value of $13.34 million. By comparison, here's what some notable outfielders have received on the free-agent market over the past two seasons:
Kyle Schwarber: Four-year, $79 million deal with the Philadelphia Phillies prior to 2022 season, carrying an average annual value of $19.75 million
Starling Marte: Four-year, $78 million deal with the New York Mets prior to 2022 season, carrying an average annual value of $19.5 million.
Nick Castellanos: Five-year, $100 million deal with the Phillies prior to the 2022 season, carrying an average annual value of $20 million.
Brandon Nimmo: Eight-year, $162 million deal with the Mets prior to the 2023 season, carrying an average annual value of $20.25 million
Andrew Benintendi: Four-year, $54 million deal with the Chicago White Sox prior to the 2023 season, carrying an average annual value of $13.5 million.
Masataka Yoshida: Five-year, $90 million deal with the Boston Red Sox prior to the 2023 season, carrying an average annual value of $18 million.
Of the five names mentioned above, the only deal with a similar AAV to what Reynolds will get is Benintendi's. And since the start of the 2021 season, FanGraphs says that Reynolds has been worth 9.5 WAR, as opposed to 4.7 WAR from Benintendi.
What's more, Marte and Nimmo are the only ones capable of playing center field of the six names mentioned, and since the former became teammates with the latter, he's been more of a corner outfielder. Nimmo, when healthy, is a better defender than Reynolds and more of an on-base threat. However, Reynolds is the better run producer, and doesn't have the injury history that Nimmo does. But only one signed their deal after reaching the market.
Beyond the AAV, Mark Feinsand of MLB.com says that Reynolds received a partial no-trade clause, but it's only one that will allow him to block trades to six teams per year. That means in the event that the Pirates choose to trade him at some point in the future – which isn't a hard scenario to envision – there's a real possibility that Ben Cherington and company would be able to work around the minimal NTC and trade him to a team he would have to accept a deal to.
Even more disappointing for Reynolds is the fact that the 28-year-old didn't ultimately receive an opt-out clause, something that was reportedly a hold-up in negotiations between the two sides. There's something to be said for taking a large contract – even if it's viewed as a team-friendly deal – if you'll have another chance to reach the open market. But Reynolds is now signed through his age-35 season in Pittsburgh, and the pact includes a $20 million club option for 2031, which comes with a $2 million buyout.
Pittsburgh has a beautiful ballpark and seeing the reception that Andrew McCutchen – who, ironically, Reynolds was acquired in a trade for from the San Francisco Giants in January of 2018 – has received in his return probably made Reynolds appreciate playing for the Pirates that much more.
But even if they're off to a hot start in 2023, the Pirates haven't consistently committed to winning for much of the past decade. Reynolds is now tied to that franchise, and to a degree, it feels like his side caved in negotiations.