News
Blue Jays Sign International Free Agent Enmanuel Bonilla
International free agent and outfield prospect Enmanuel Bonilla earned a $4.1 million signing bonus from the Toronto Blue Jays.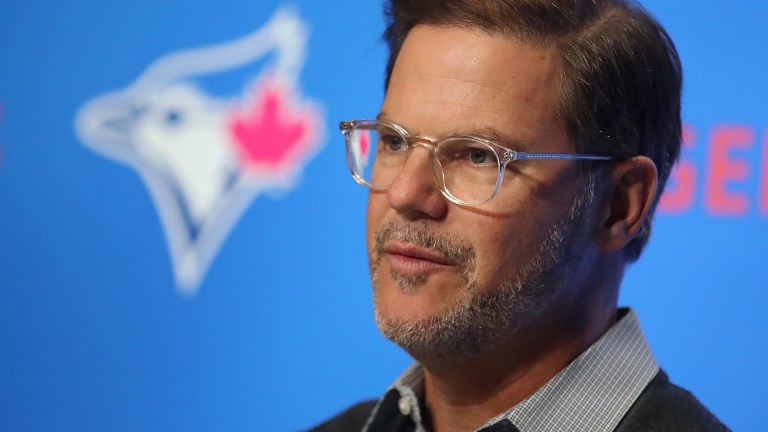 January 15th is one of the biggest days in baseball for teams like the Toronto Blue Jays. While teams usually have deals in place with various players beforehand, this date marks the opening window for international free agency, which runs until December.
During this time, eligible international free agents are able to sign with any MLB team providing the club has enough funds via their assigned bonus pools. Players who sign for $10,000 or less do not count against the bonus pool.
As of publication, 49 of the 50 players from MLB Pipeline's International Prospect list have signed with a team, with only 30th-ranked outfielder Tony Ruiz left to land a contract. Top-ranked catcher Ethan Salas, brother of Marlins prospect Jose Salas, landed the biggest signing bonus of the day, coming to terms with the San Diego Padres on a $5.6 million deal. A few others also landed deals over the $4.0 million mark.
Blue Jays sign seventh-ranked international prospect, outfielder Enmanuel Bonilla
One of those players was seventh-ranked prospect Enmanuel Bonilla, who earned a $4.1 million bonus from the Toronto Blue Jays. The righty batter was the top-ranked outfielder by MLB Pipeline, and the 6'1″ Dominican player made franchise history by signing the largest bonus handed out to an international free agent, per Scott Mitchell of TSN.
Turning 17 next week, Bonilla has an abundance of raw power from the right side of the plate and the ability to send the ball to all fields, utilizing quick bat speed through the zone to complement his solid frame. In the batter's box, he keeps things simple, with a small stride towards the mound during his swing, and he generates increased power with plus bat speed. His scouting grades for hitting and power comes in at 50 and 55 respectively (per MLB Pipeline), and Bonilla has the potential to gain more power as he progresses through the minors over the next four to five years.
Defensively, Bonilla possesses a solid arm (scouting rank 50) that can play in any outfield spot. He currently plays in center field, and with his athletic ability as well as his plus arm, there is a chance he could stick there long term instead of moving to a corner outfield spot. This will be something to monitor as he physically develops, but regardless, the Blue Jays gained a strong outfield prospect today.
Jays continue to add international free agents
As per the Blue Jays transactions page, the organization also added the following players:
C – Juan Rosas
C – Ivan Gomez
2B – Adrian Meza
SS – Jarold Montealto
OF – David Guzman ($650,000)
OF – Daniel Perez
LHP – Andersson Barvosa
LHP – Eduar Gonzalez
RHP – Samuel Acuna ($300,000)
RHP – Sann Omasako
RHP – Samuel Colmenares
The Blue Jays went into international free agency with $5,284,000 in their bonus pool, and after the signings of Bonilla, Guzman, and Acuna, the club has roughly $234,000 to work with for other free agent signings.