Analysis
Outfielders The Blue Jays Could Still Target This Offseason
With Brandon Nimmo no longer available, the Blue Jays have a few different options to improve their outfield via free agency this winter.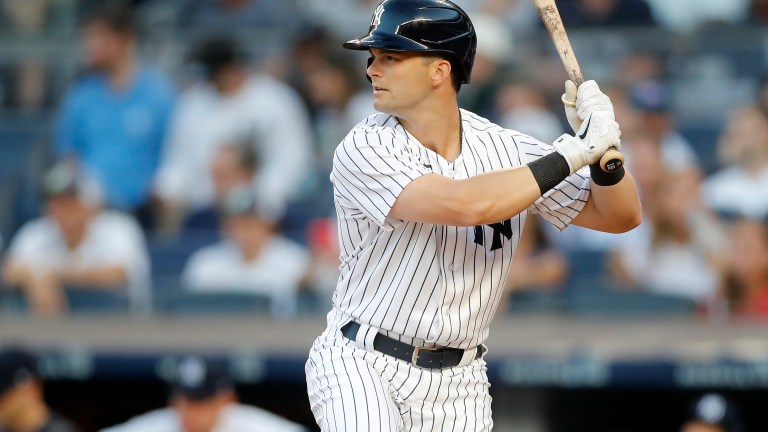 The Toronto Blue Jays headed into the Winter Meetings with some areas needing improvement.
The front office was looking for a starter or two to help stabilize the back-end of the rotation and after the Teoscar Hernández trade earlier this offseason, a starting outfielder who can hit from the left-side shot high up the priority list.
Brandon Nimmo checked off quite a few boxes for the Blue Jays and the club was tied to him for a good chunk of the offseason. With Nimmo returning to the New York Mets on an eight-year deal (one that the Blue Jays would likely not have been able to match), the club will now have to look elsewhere for outfield help.
The Jays could deal one of their catchers for an outfielder but I wouldn't be surprised if they leveraged the catching surplus into a starting pitcher instead. Better yet, a deal to acquire both needs could also be met with a catcher packaged with some prospects but there are also free agents left on the board who could help the Blue Jays next season.
Andrew Benintendi – LF
A name familiar to Blue Jays fans after last season is former Royals/Yankees outfielder Andrew Benintendi, as the outfielder was one player the club was interested in at the trade deadline last year. Although a deal never materialized (and with him unable to enter the country without quarantining due to COVID-19 border entry requirements), Benintendi was instead shipped to the Yankees and finished the season on the IL after 33 games with the Bronx Bombers.
Overall, Benintendi finished the 2022 campaign with a .304/.373/.399 slash line with five home runs and a .772 OPS. The lefty-batter is no stranger to the Rogers Centre after spending the first five years of his pro career with the Red Sox and owns a lifetime .357 OBP with nine doubles through 29 games.
The downside to adding Benintendi is he primarily plays left field, an area currently occupied by Lourdes Gurriel Jr. as the Jays are likely looking for more of a center fielder to push George Springer to right field. Benintendi hasn't played center field since 2019 and through 71 games he owns a -7 bDRS.
Not the biggest vote of confidence from the defensive standpoint but if he can replicate the slash line he put forth in a hitter-friendly Rogers Centre, this could be the bat the Jays need to help balance out a righty-heavy lineup.
Kevin Kiermaier – CF
Another player Jays fans are likely familiar with, Kevin Kiermaier is a free agent after the Tampa Bay Rays declined his option. If general manager Ross Atkins and co. are looking for a defensive-minded center fielder, Kiermaier is not a bad place to start.
Injuries limited him to just 63 games last year and he posted a .649 OPS in that timeframe but again, defense is what Kiermaier brings to the table. He owns a lifetime 134 bDRS playing center field through 10 seasons and three Gold Gloves and one Platinum Glove to prove it. A speed threat (93rd percentile in sprint speed) who can hit from the left side, the bat has done well at the Rogers Centre to the tune of a .287/.343/.490 slash line with a .833 OPS and five home runs through 157 at-bats.
The injury history is an issue with Kiermaier but bringing him in on a short-term deal with the ability to play center field could be a strong stopgap if healthy, although Blue Jays fans might be left wanting more.
Michael Conforto – OF
If the Blue Jays want to get a bit risky, Michael Conforto is one player that could be worth exploring. The former Mets outfielder went into the 2021/2022 offseason looking for a big payday after rejecting the qualifying offer but ended up missing the entire 2022 season, with the lockout hampering negotiations during the offseason and a shoulder injury that later required surgery shut him down for the year.
Back in 2021, Conforto had a bit of a down season with his 100 OPS+ and .232 batting average but his track record is strong, boasting a career .255/.356/.468 slash line with 132 home runs and a .824 OPS and 15.7 bWAR through seven seasons with New York.
A corner outfielder a majority of the time, Conforto also has 146 games in center field dating back to 2019, but hasn't posted the best results at the position (-15 bDRS). Similar to Benintendi and Kiermaier, the Oregon State alum bats from the left side.
There is apparent risk in signing Conforto given his lengthy absence after missing last season but if healthy and able to find pre-2021 form, he could be the bat the Blue Jays needed while playing right field for the recently departed Hernández. Factor in that Conforto is likely looking for a short-term deal to bring back his value (a move the Jays cashed in on with Marcus Semien and Robbie Ray in 2021) and a deal between the Jays and the former Mets outfielder might make a lot of sense.