Analysis
Biggest X-Factors in the NL Wild Card Race
Here's a look at the biggest X-factors for the Cubs, Diamondbacks, Reds, Marlins, and Giants as they fight for an NL Wild Card berth.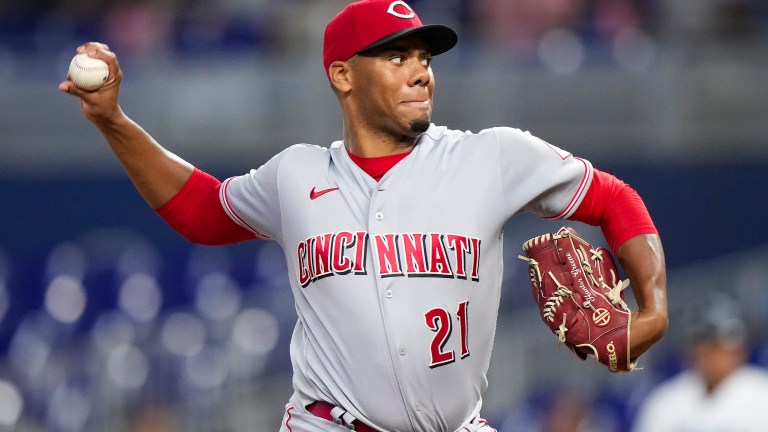 The National League Wild Card race continues to heat up in the final two weeks of the regular season. The D-backs and Cubs currently hold the last two spots, while the Reds and Marlins stand within a game of punching their postseason tickets. The Giants are three games back, but another bumpy week could be the final nail in their coffin.
These teams are practically playing postseason baseball already; here's a look at each one's biggest X-factor in order to clinch a playoff berth.
Cubs – Justin Steele, SP
A team that once looked like powerful trade deadline sellers (Marcus Stroman and Cody Bellinger would have netted a solid return), the Cubs now find themselves within reach of the postseason.
Nearly every trade deadline prediction had Stroman and Bellinger in new uniforms by this time of year. However, Cubs president of baseball operations Jed Hoyer and general manager Carter Hopkins made the decision to stick with them – a decision that has aged quite well.
Looking back at the recent World Series champions, each one had a solid ace that could give a fanbase confidence in a game seven, winner-take-all matchup. Justin Steele has become one of those guys this season. He's cemented himself in the NL Cy Young conversation due to his 2.73 ERA and 3.06 FIP, which both rank second in the NL and top five across baseball.
In the postseason, good offenses will take advantage of mistakes and free passes. Steele doesn't give up either of those. He ranks in the 91st percentile in walk rate and has given up the second-fewest home runs (13) among qualified pitchers this season. That will play beautifully come October, when the Cubs can face teams like the Phillies or Braves, both of whom demolish baseballs.
There are a handful of players on this roster who can make a huge impact for the Cubs in October. Bellinger is another name to highlight, with his experience in the playoffs that includes the Dodgers' 2020 World Series run. However, the most important piece to a playoff team is the ace who can win his team any game in which he takes the ball.
Diamondbacks – Zac Gallen, SP
Zac Gallen was making a case for the NL Cy Young not too long ago. At the same time, the Snakes were scaring their NL West rivals after a hot start, flirting with first place for a couple of months.
Pre-All-Star break, the D-backs were fourth in the NL with a .571 winning percentage. Since then, they are five games below .500, with the fourth-worst record on the Senior Circuit.
Gallen was flawless while the Diamondbacks were on a roll, flashing a 3.04 ERA and 2.74 FIP. His team was winning nearly every game with him on the bump, going 12-5 in his starts. His 3.7 fWAR ranked behind only Kevin Gausman at the time.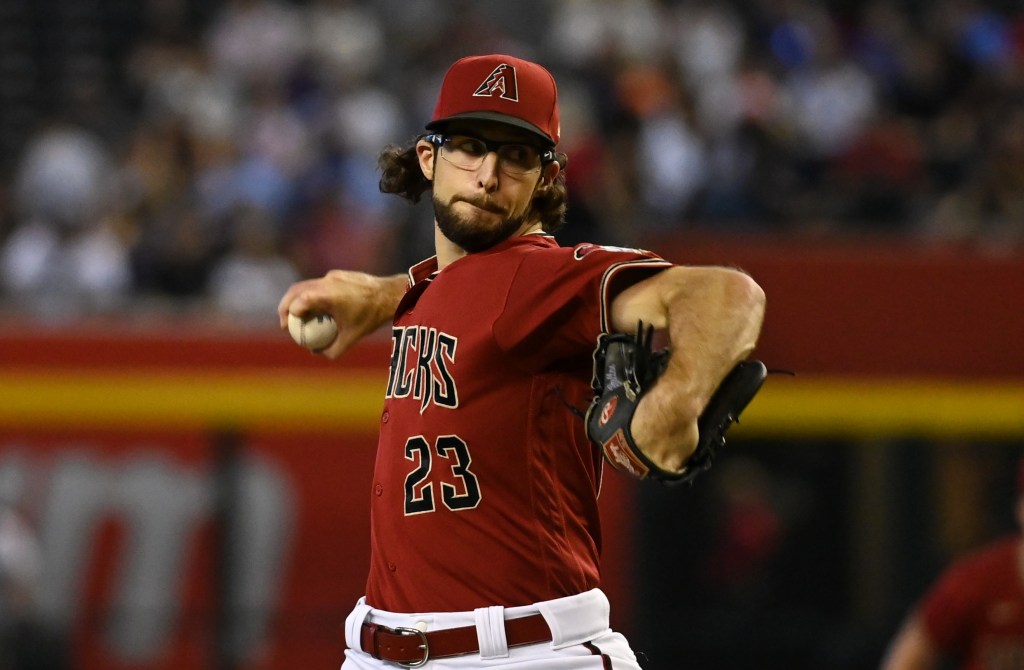 The wheels have fallen off in the second half, both for Gallen and Arizona on the whole. The ace has almost, if not already, lost his Cy Young votes due to his disappointing performance. A 4.42 ERA and a 4.32 FIP is not what this team needed from their ace down the stretch.
The most alarming part of his sluggish second half has been the drop in his strikeout rate combined with an increase in his walk rate; his K/BB has fallen from 5.43 to 3.81.
By not acquiring a starter at the deadline, Arizona's front office put all their faith in Gallen and Merrill Kelly to carry this rotation. Gallen must step up if the D-backs expect to play (and win) in October.
Marlins – Jazz Chisholm, CF
The kryptonite for Jazz Chisholm this year has been the injured list. His team is more threatening and electric with him in the lineup, but Jazz has appeared in just 86 games this season. His offensive numbers are down from last season, but even so, despite his frequent absences, he's still third on the team in home runs (18) and first in stolen bases (22).
What shouldn't be taken lightly is the fact that Chisholm has been a second baseman his entire career until Luis Arraez came over in a swap with the Twins. This forced Jazz into center field, a completely new position.
Being the athlete he is, the transition was possible. He's in the 87th percentile in OAA this year while boasting a very underrated arm. Thus, the Marlins not only got a second baseman who can hit over .350 in a season but also a new center fielder. Hopefully, as he continues to adjust to his new role, his bat will come alive; he has an .866 OPS over his last 20 games.
The pitching staff has held up their end of the bargain this year, but Miami needs more offense to compete in October. With Jazz in the lineup (and flashing the leather in center), this Miami Marlins team has a shot to surprise people.
Reds – Starting Rotation
More often than not, the offense will show up when you play in the second-most offense-friendly ballpark in baseball. Combine that with exceptional play from youngsters Spencer Steer, Will Benson, and Matt McLain, and you've got an offense.
A good offense can get you a date with a Wild Card team, however, giving up too many runs makes it awfully difficult to win postseason ballgames. This team has looked completely different post-All-Star break, failing to catch a rhythm. They now find themselves fighting an intense battle for October. In 8 of their last 15 games, they've allowed five or more runs; they've gone 2-6 in those contests.
Hunter Greene is a name that needs to step up over these final two weeks. Coming into the year as the team's de-facto ace, Greene has met expectations in the strikeout column, with just shy of 12 K/9 through 19 starts. However, he is almost a full run above breakout rookie Andrew Abbott in ERA.
Abbott has hit a bit of a rough patch recently himself, but plenty of players have made a big jump this season after getting past a poor stretch. Can Abbott show he can overcome some adversity on the mound by getting hot and sneaking his team into the playoffs?
If Greene and Abbott can catch a little fire, this Reds team can not only sneak into the playoffs but might have the chance to go on a fun postseason run.
Giants – Patrick Bailey, C
Patrick Bailey is a difference-maker for San Francisco behind the dish and at the plate. He's taken a unique Giants pitching staff under his wing, leading them to eight shutouts this season.
After Buster Posey's retirement, the future Hall of Famer's absence began to haunt the team's locker room. Their hopes quickly turned to 2018 no. 2 overall pick, Joey Bart, but he has yet to find himself at the big league level. Enter Patrick Bailey.
His .248 AVG and .685 OPS won't get you off your seat, but his ability to deliver in big moments will. With runners in scoring positions, he's slashing .361/.432/.627 with a 1.058 OPS. This has been critical for a team that has lacked consistency all year.
Bailey's bat will provide from time to time for the Giant's rollercoaster offense, however, that's not where he's most valuable. It's his defense and game-calling skills that the Giants need from him most. Ranking in the 94th percentile or higher in framing, pop time, and caught stealing above average, he has helped his pitching staff and prevented opposing runners from taking advantage of the new larger bases.
Wins seem to come around more frequently with Bailey in the lineup, as the Giants have gone 48-42 with the rookie behind the dish.