News
Baseball's Richest Owner Steve Cohen Acquires New York TGL Team
The New York Mets owner is getting into golf, as he has purchased the New York TGL team in Tiger Woods' new golf league.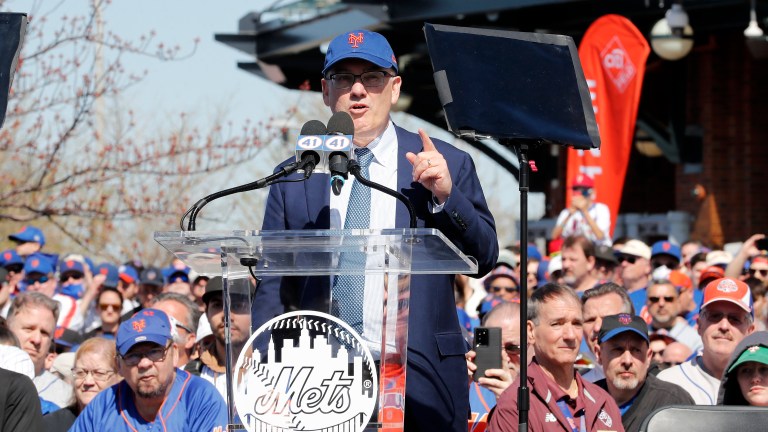 According to Statista, Steve Cohen is the richest owner in baseball with an estimated net worth of $16 billion and is one of two owners with a net worth north of $10 billion. Edward S. Rogers III, the owner of the Blue Jays, is the second such owner with an estimated net worth of $11.5 billion.
Steve Cohen is a man who invests when he sees value and he's just made another big investment in sports by acquiring the New York TGL team. If you're unaware of what TGL is, here's a brief synopsis:
TGL is the new golf league from Tiger Woods and Rory McIlroy's TMRW Sports venture. Six teams of three PGA Tour players will face off in head-to-head match play beginning in January 2024.
Players include Woods and McIlroy as well as Jon Rahm, Justin Thomas, Collin Morikawa, Matt Fitzpatrick, Justin Rose, Adam Scott, Xander Schauffele, Max Homa, Rickie Fowler, and Billy Horschel.
Cohen as owner of TGL New York joins TGL Atlanta, led by Arthur Blank, owner of the Atlanta Falcons; TGL Boston, led by Fenway Sports Group, owners of the Boston Red Sox, Pittsburgh Penguins and Liverpool FC; and Los Angeles Football Club, led by Alexis Ohanian, Serena Williams, and Venus Williams.
TGL is bringing a first-of-its-kind golf experience enables by a data-rich, virtual course paired with a tech-infused, short-game complex. Think about your local golf simulator on massive steroids.
Steve Cohen on the investment
"We're excited to partner with TMRW Sports and represent New York as a founding TGL team," Cohen said in a statement. "As golf continues to grow in popularity, there's a demand for enhanced access to the sport and the world's top players. TGL's primetime schedule will offer an up-close, fast-paced, and innovative take on the sport that will appeal to traditional golf and new fans alike. We're excited to be a part of TGL and build a team that makes New York proud."
What's next for TGL?
Mike McCarley, CEO of TMRW Sports and TGL, said the addition of a New York team "not only continues the success of adding major markets to TGL, but also adds an ownership group with strong ties to other major league teams and fanbases."
TGL plans to kick off in January of 2024 in a purpose built arena in Palm Beach, FL on the campus of Palm Beach State College. In the meantime, TGL needs to lock down ownership groups for the final two cities to complete their six team roster.
Additional Reading
Speaking of great Steve Cohen investments, Francisco Lindor is the best investment Steve Cohen has made according to Ryan Finkelstein of JustBaseball.com