Analysis
Matt Olson's Historic Season for the Braves Deserves More Love
With 52 blasts and counting, Matt Olson now holds the Atlanta Braves franchise record for most home runs in a single season.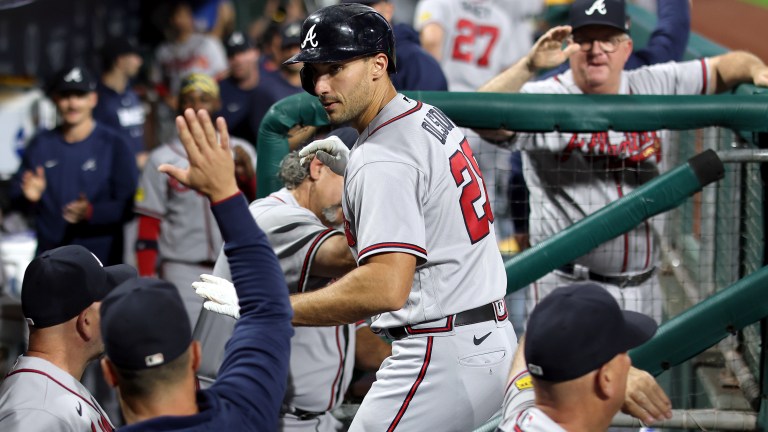 Matt Olson won't be the Atlanta Braves team MVP in 2023, which could, perhaps, explain why his historic season for the franchise has not garnered proper appreciation on the national level.
Yes, Ronald Acuña Jr. is putting together one of the greatest seasons in recent MLB history, which could net him the NL MVP if do-it-all superstar Mookie Betts of the Los Angeles Dodgers doesn't edge him out. But in just about any other year, we would be talking about Olson as a potential MVP himself.
On Saturday, Olson took sole possession of first place on the Braves' single-season home run leaderboard, as he launched his 52nd home run of the year. With the blast, he broke a tie with Andruw Jones, one of the greatest players in the history of the storied franchise.
It's also worth pointing out that this is the same franchise that employed Henry Aaron — he of the 755 career home runs — for 21 seasons. At no point in more than two decades playing for the Braves franchise did Aaron hit as many home runs as Olson has this season, peaking at 47 in 1971.
Olson comfortably leads the race for the league lead in home runs this season, and barring unbelievable finishes to the season from either Pete Alonso of the New York Mets or Kyle Schwarber of the Philadelphia Phillies, he'll win this year's home run title.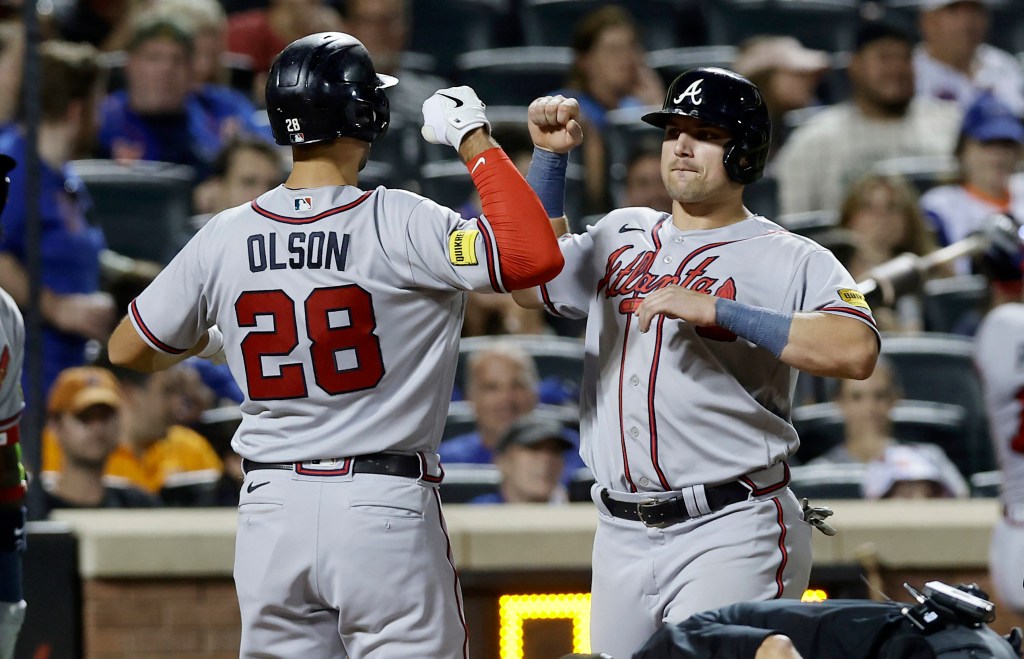 While he's almost certainly going to fall short of the 62 home runs that Aaron Judge hit for the New York Yankees last season, Olson is likely to become the first NL player to hit 55 or more home runs in a season since Giancarlo Stanton did it for the Miami Marlins in 2017, which netted him the senior circuit's MVP Award.
On top of home runs, Olson entered play Sunday leading the majors with 129 RBIs. The aforementioned Alonso is the next closest at 112 RBIs.
The 29-year-old Olson will probably fall short of the franchise record for RBIs in a season at 145, which Hall of Famer Hugh Duffy set while playing for the 1894 Boston Beaneaters. (Apparently, the Akron Groomsmen had a full roster.) Despite that, Olson could very well pass another Hall of Famer for second place, as Eddie Matthews drove in 135 runs for the 1953 Milwaukee Braves.
Olson also finds himself among the top five in the NL in other key categories, including slugging percentage (.617), walks (96), OPS (1.005), fWAR (6.2) and bWAR (6.8).
Perhaps the biggest endorsement that you can give to Olson's season is that his predecessor, Freddie Freeman, will likely finish third behind Acuña and Betts in NL MVP voting. Freeman has set a new Dodgers franchise record with 55 doubles this season and has cemented his Hall of Fame status during his first two seasons in Los Angeles.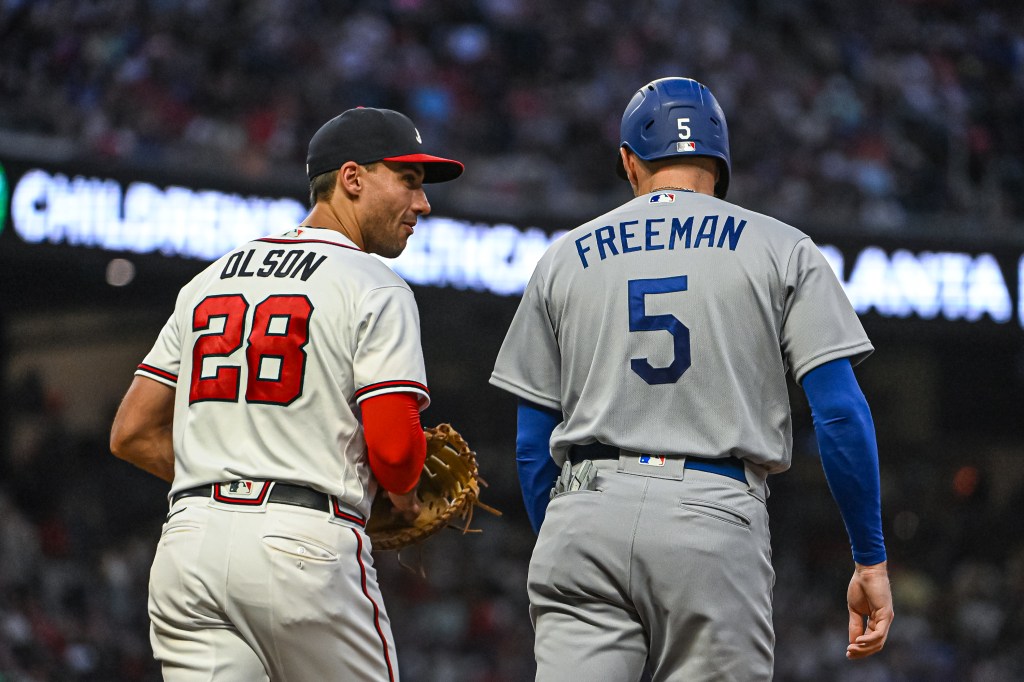 And yet, there's not a ton of second-guessing general manager Alex Anthopoulos' decision to allow one of the most popular players in franchise history to walk in free agency after winning the 2021 World Series. And that's because the younger — and slightly cheaper — Olson is playing at a superstar level himself.