Analysis
Aaron Nola Returns to the Phillies on Seven-year, $172 Million Deal
The Philadelphia Phillies have completed their most important signing of free agency, bringing back co-ace Aaron Nola on a seven-year deal.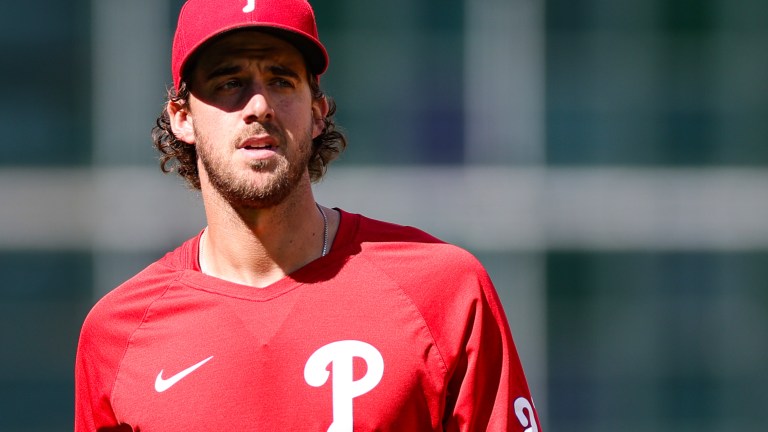 We officially have the first major signing of the 2023-2024 MLB offseason!
Aaron Nola opens up the market be re-signing with the Philadelphia Phillies on seven-year deal. Nola was one of the top starting pitchers on the market, set to enjoy interest around the league for his services. Instead of signing elsewhere for the absolute top dollar, Nola returned home to the only team he has played for in his career, the Philadelphia Phillies.
The 30-year-old has been a model of consistency during his time in Philadelphia, having not missed a start since the 2017 season. His ERA was a bit inflated this past year at 4.46, but he showed himself to still be a frontline pitcher when it mattered most in the playoffs.
Nola's new deal is worth $172 million, which averaged out to be a little more than $24.5 million per season on the seven-year deal. The contract will take Nola through his age-36 season.
With Zack Wheeler set to be a free agent following the 2024 season, it was very important for the Phillies to make sure they either re-signed Nola or replaced him with another frontline starter this offseason. Now they get their own guy back and on a relatively reasonable contract.
Last offseason, Carlos Rodon signed a six-year, $162 million deal with the New York Yankees in free agency that pays him an average of $26 million per season. Blake Snell is coming off a Cy Young season with the Padres and will at least be looking to top that contract in free agency.
Snell is sure to eclipse what Rodon made and also what Nola just got from the Phillies. Yoshinobu Yamamoto is the other top free agent starter on the market, and he is projected to make north of $200 million. Point is, the alternatives on the market would have cost the Phillies significantly more than what they just spent bringing Nola back.
With this signing alone, the Phillies have extended their window for at least one season, before needing to do this all over again next year with Wheeler.
Between Wheeler, Nola and Ranger Suarez, the Phillies have a championship caliber rotation in place, although improving the four-spot in their rotation from Taijuan Walker would go a long way to making them even more dynamic.
The Phillies also have to address their bullpen, with Craig Kimbrel now being a free agent as well after a very strong season closing games in Philadelphia. Luckily the Phillies return all of their starting lineup from last year, so their offseason tasks aren't too extensive.
For president of baseball operations David Dombrowski, re-signing Nola takes care of the most important need this offseason. Now he just needs to find the right complimentary pieces to get the Phillies ready to make another run at a World Series in 2024.