Analysis
2022 Free Agent Profile: Kris Bryant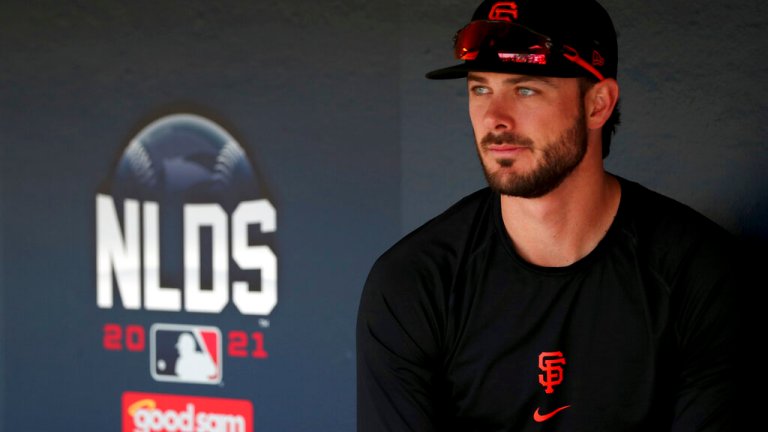 Position: 3B/OF/1B
Bats/Throws: R/R
Age: January 4, 1992 (29 years old)
Traditional Stats: .265/.353/.481 .835 OPS, 10 SB, 25 HR, 49 XBH, 73 RBI, 86 R, 135 K, 586 PA
Advanced Stats: 23.8 K%, 10.6 BB%, 123 wRC+, .356 wOBA, 3.6 fWAR
Defensive Stats: -10 OAA, -5 DRS, -3.3 UZR
Kris Bryant bounced back from a rough COVID-shortened 2020 with a very solid 2021. His 123 wRC+ may have been the lowest of his career, but it is still a very good number heading into free agency. Bryant, who will be 30 in January, is out to prove he is still a franchise cornerstone and find a home for his prime years.
Path To Free Agency
Kris Bryant has always had star written all over him. He was a dominant college player at the University of San Diego, peaking his junior year when he hit 31 home runs and won the Golden Spikes Award. He was one of the top prospects in the 2013 MLB Draft and in play for the number one overall pick. The Astros went with Mark Appel, and the Cubs got their man at number two.
Bryant wasted no time announcing himself as a star once he got to pro ball. He spent just 18 games in Low-A before receiving a promotion, hitting .354 with a 1.108 OPS and 209 wRC+. He then posted 212 wRC+ in 16 games in High-A to finish up his debut campaign.
In 2014, Bryant made the jump to Double-A to start the season and was even better than he was in 2013. In 68 games, he hit .355 with 22 home runs, a 1.160 OPS and 220 wRC+. He earned himself a mid-season promotion to Triple-A where he continued raking and hit .295 with 21 homers, a 1.036 OPS and 164 wRC+ in 70 games.
By the end of the season, Kris Bryant was a consensus Top 10 prospect in baseball—ranked 9th by MLB Pipeline—and already a superstar in Wrigleyville. Billboards of Bryant appeared in Chicago before he even made his Major League debut as the rebuilding Cubs saw their franchise cornerstone on the doorstep.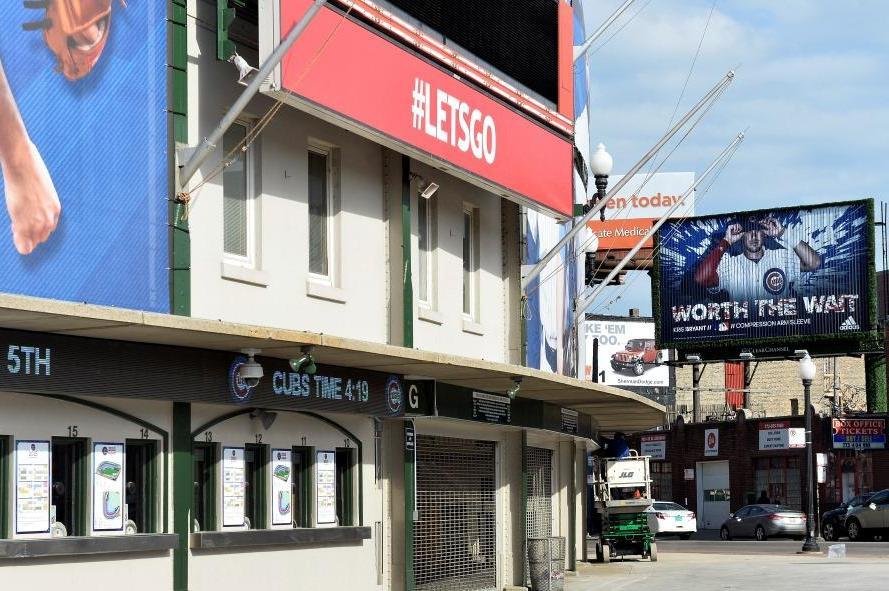 Bryant started off 2015 by leading the MLB in home runs in Spring Training. Everything seemed to be lining up for an Opening Day debut, but then the business of baseball got in the way. The Cubs started Bryant in Triple-A to manipulate his service time and get another year of control. Bryant played seven games in Triple-A to start the year, hitting .321 and three home runs, before he made his much anticipated debut.
While many were unsuspecting, this subtle move by the Cubs was a sign of things to come between them and Bryant. Part of the reason Bryant is a free agent right now is because of the way the Cubs handled his contract situation.
The main concern about Bryant when he came up was the strikeouts. That concern was on display right away in his Major League debut when he went 0-4 with three K's. He struck out at a 30.6% clip in his rookie year, but that did not stop him from being everything that was promised and more. Bryant took Chicago by storm that summer, hitting .275 with 26 home runs, an .858 OPS and 136 wRC+. He won NL Rookie of the Year unanimously and helped the Cubs to their first NLCS appearance since 2008.
He would go on to one-up himself in 2016, hitting .292 with 39 homers, a .939 OPS and 148 wRC+ in an MVP campaign. Bryant missed out on back-to-back unanimous awards by one vote as Daniel Murphy got the other. Bryant's 7.9 fWAR led the NL and the next closest was Corey Seager at 6.9. By the end of his second year, he was already the face of the Cubs and had accumulated 14 fWAR.
In the 2016 Postseason, Kris Bryant cemented himself as a Cub legend, posting 148 wRC+ in 17 games. That included two iconic home runs among Cubs fans in the World Series. The first came with the Cubs down 3-1 in the series and trailing 1-0 in Game 5. Bryant ripped a ball that landed in the basket in left-center to tie the game. The Cubs would come back and send the series back to Cleveland.
Once there, Bryant launched a home run in the first inning of Game 6 that sparked an emphatic victory to force Game 7.
That was when it all came full circle for the Cubs, as their chosen one threw over to their captain for the final out of their long-awaited World Series victory. A moment that will live forever in Cubs history seemed to be a preview of a burgeoning dynasty.
Yet it just never came together again for the Cubs. Bryant and the Cubs would seemingly get worse every year following the World Series. They followed it up by losing in the NLCS, then the Wild Card Game in 2018, then missing the Postseason in 2019 and finally, losing a Wild Card Series to the Marlins in the COVID Postseason.
Bryant was just as good as his MVP form in 2017, but Giancarlo Stanton's 59 homers were too much to keep up with. Bryant had 6.7 fWAR that year, increasing his three-year total to 20.7 to start his career. He notched 147 wRC+, a career best .946 OPS and 29 home runs. In most other years, Bryant would have won his second-straight MVP award at just 25 years old.
A trend began with Bryant in 2018 as he began to struggle with injuries. He played in just 102 games that year and put up career lows to that point in wRC+ (126), OPS (.834) and home runs (13). Following that season is when the threads between Bryant and the Cubs really began to come apart. The Cubs reportedly offered Bryant an extension north of $200M, but that report was proven to be false. Details about contract extension talks throughout the years remain unclear, and 2018 was just the beginning.
Bryant said on multiple occasions that he never saw a big-money extension offer. Bryant even denied the Cubs engaged him in extension talks prior to trading him once he was already a Giant. As rumors began to swirl and be shot down, free agency in 2021 began to look inevitable for Bryant. Fans in Chicago felt the Cubs were doing wrong by their franchise cornerstone as they refused to pay him what he was worth.
There were still three years for the Cubs to figure it out, and Bryant continued to produce. He had a sneaky 134 wRC+ and 31 homers in 147 games in 2019, but the Cubs missed the Postseason as the offense floundered down the stretch. With each disappointing finish to a season, Bryant's impending free agency loomed larger.
As injuries plagued his COVID-shortened 2020, Bryant put up just 75 wRC+ in 34 games. It left questions about whether Bryant could regain his MVP form or if he had already fallen off. With one season left before free agency, extension talks once again got nowhere. The Cubs began going into rebuild mode as they traded Yu Darvish to the Padres, and it seemed Bryant may not even make it to Opening Day 2021 in Chicago.
After an offseason filled with trade rumors and talks of a rebuild, Bryant and the Cubs got off to a hot start. Bryant had a 1.078 OPS in March/April and a .961 OPS in May. Bryant struggled mightily in June, but the Cubs were able to hold on without him. On June 24, they pitched a combined no-hitter to beat the Dodgers and were tied with the Brewers for first in the NL Central. They seemed like a contender and were almost certain to be buyers at the deadline.
However, the Cubs proceeded to lose 11 in-a-row and sealed their fate. This era of Cubs baseball was coming to an end and Bryant, Rizzo and Báez were all set to be moved. July was basically a victory tour for the three core members of the 2016 team as Cubs fans began saying their goodbyes. On the day of the deadline, the Cubs traded Bryant to San Francisco for RHP Caleb Kilian and OF Alexander Canario. What once seemed impossible became reality and the Cubs moved on from their one-time savior.
Following the trade, Bryant joined Rizzo and Báez by homering in his debut with his new team. He was solid for the Giants, posting a .788 OPS with 113 wRC+ in 51 games. He helped San Francisco return to the Postseason where he was their best player, going 8-17 with a homer in the NLDS. Bryant's defensive versatility was a huge part of his contribution to the Giants. He played four different positions in that five-game series, none of which were his natural third base.
Now after spending the final two months of 2021 with the Giants, it is official. Kris Bryant is a free agent in search of a home to spend the prime years of his career.
Contract Projection
Kris Bryant is a Scott Boras client and is unlikely to sign before the new CBA is completed. Boras clients have not been known to sign early in the offseason, especially of late, with some deals coming down to the very last minutes. It is highly unlikely that Bryant is signed before the lockout begins, so this could go on a long time. Bryant's market has been very quiet so far, but should heat up if big names begin coming off the board.
The other thing about being a Boras client means that they will be seeking big, big money this offseason. Bryant just had the worst 162-game season of his career, 123 wRC+, .835 OPS and 25 homers, which shows the kind of player he is. For a lot of players, that would be their best season. He also showed the ability to play multiple positions, which will only increase his value on the open market.
Bryant made $19.5M in his final year of arbitration and will want a lot more than that this winter. It is unlikely he gets Rendon, Arenado or Machado money, but he should land among the five highest-paid third basemen. Boras will certainly be pushing for Bryant to get more than 35-year-old Josh Donaldson's $23M in 2022. Machado is making $30M, but signed that contract when he was 26. Bryant will be 30 in early January so it is unlikely he gets the years or money that Machado did.
Twenty-five million seems like a reasonable number for Bryant as it would make him the fourth-highest paid third baseman based on average annual value. Based on his age, somewhere between five and seven years is the best option for a team looking to get the best of Bryant's prime years.
Potential Suitors
Kris Bryant fit in perfectly in San Francisco the second he arrived. He had an immediate impact on the lineup and his defensive versatility is a favorite trait of the Giants. His ability to play other positions allowed the Giants to play him and Evan Longoria together every day. Once he settled down in San Francisco, a reunion in free agency became the expectation.
With the Giants' financial flexibility this winter, bringing Bryant back makes a lot of sense. The Giants are looking to build a new core in the absence of Buster Posey and they need an impact bat with big power to anchor the heart of their lineup for years to come. Bryant is a perfect fit for that role.
Another team that has constantly been rumored to be in on Bryant is the New York Mets. The Metropolitans are looking to make a splash and third is a position of need. They expressed interest in trading for Bryant before 2021 and then again at the deadline. They ended up with former Cubs teammate Javier Báez instead and if he moves on, Bryant is a natural option for them in free agency.
The Mets need all the offense they can get after struggling mightily at the plate last year. New York, despite a talented roster, was just 16th in wRC+ with 96 as a team last year. Their .705 team OPS ranked 24th, which was one spot behind the bottom-feeding Orioles. Bryant would provide a massive boost to an offense that is in desperate need of one.
Of course the possibility of a reunion on the Northside is always possible. The issue is nobody seems to have any idea what the Cubs are gonna do. Bryant has always said he wants to play in Chicago his entire career, but that was before the trade. Bridges often get burned once trades go down, and a reunion seems highly unlikely.
The Cubs say they want to spend this winter despite the teardown, so it can never be ruled out. They are a franchise in search of an identity and Bryant has been the identity of that franchise for years. While it makes sense for both sides, a reunion is highly unlikely after all they have been through.
Teams like the Mariners and Rangers are looking to make splashes and are players for all the big names. With the Mariners losing Kyle Seager, a big hole is open at third. The Rangers, meanwhile, need help everywhere. Both these teams could throw a ton of money at Bryant and convince him to be their centerpiece. It is possible, but Bryant will likely be looking to push a contender over the top instead.
Final Prediction
Giants: Seven years, $175 million, $25 million AAV
It makes too much sense for the Giants and Kris Bryant to continue together moving forward. The 29-year-old recently became a dad and would love to move closer to home in Las Vegas. He would be a family man in a family organization, and the fit is perfect on the diamond. Bryant has only missed the Postseason once, so it is hard to imagine him not signing with a contender. The Giants seemed to have the future in mind when they moved for Bryant, and their current offseason activity suggests they do not believe 2021 was an anomaly. They are looking to get the band back together, with a few key additions, and keep it rolling into 2022. Kris Bryant would immediately become the centerpiece of a new core in San Francisco that looks primed to bring more titles back to the Bay.