Analysis
Week 10 Fantasy Waiver Wire: Francisco Alvarez, Steer, Miller
Francisco Alvarez has been red-hot for the Mets and headlines this week's list of top players who can be added on the waiver wire.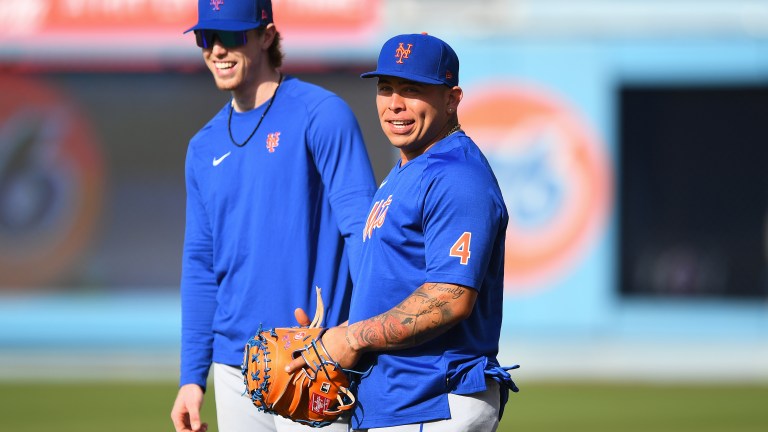 Week 10 is one of those rare week where it feels like several options are available on the wire. Players returning from injury have likely made others available, while prospects continue to get picked up in hopes of a June debut *cough cough Elly De La Cruz*.
Five names for you this week, three hitters and two pitchers. As always, you can check out the Just Fantasy Baseball Podcast on YouTube or your favorite podcast app for additional coverage.
Francisco Alvarez – C- New York Mets- 11.6% ESPN
2023 Stats: .269/.327/.558, 8 HR, 19 RBI, 0 SB
Alvarez did not end up on this list simply because of his Coors Field stats this week (2 HR, 6 RBI), he's been trending in the right direction for awhile now. After having one multi-hit game in April, Alvarez is up to seven in May while hitting .309 for the month.
The power that made Alvarez a top prospect is starting to show and I think we are seeing the beginning of a breakthrough. If he keeps hitting like he has been, he will get bumped up in the lineup against righties. A must add in all leagues.
Michael Conforto – OF – San Francisco Giants -15.3% ESPN
2023 Stats: .244/.344/.463, 11 HR, 27 RBI, 2 SB
I think we all forget how good Michael Conforto was pre-2021. A consistent 120+ wRC+ hitter with power, and we are seeing flashes of that once again. Conforto is putting up an 11.5% barrel rate with a 47.8% hard hit rate, which would be the best of his career.
He's hitting in the middle of the lineup against righties and lefties, giving him opportunities for run production. One of the hottest adds right now, scoop him up before someone in your league beats you to it.
Spencer Steer – 16.3 – 1B/3B – Cincinnati Reds – 16.3% ESPN
2023 Stats: .284/.352/.485, 7 HR, 25 RBI, 1 SB
The 25-year-old infielder is quietly putting up one of the better rookie seasons in the National League. Steer is just a pure hitter. Although he does not have elite power, he has enough to steal 25 in Great American Ballpark.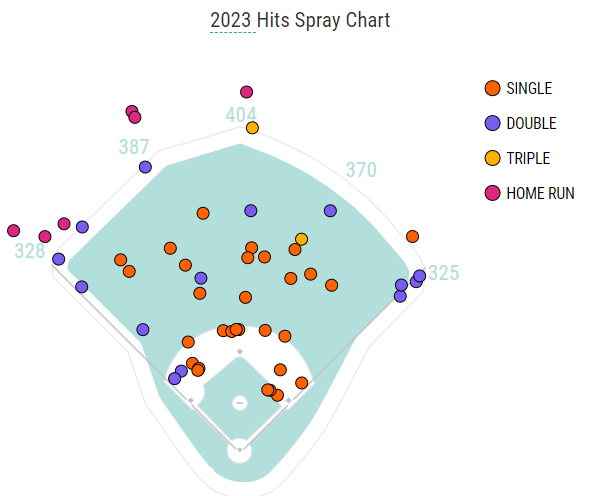 Even with other top prospects coming up, I think Steer continues to hit enough to be in the lineup everyday. Expect his run production to get even better once Elly De La Cruz and Christian Encarnacion Strand are added to this lineup.
Kyle Finnegan – 9.3% – RP – Washington Nationals – 9.3% ESPN
2023 Stats: 21 IP, 4.29 ERA, 1.57 WHIP, 22 SO, 11 SV
Every season Finnegan provides a stretch of good enough baseball while racking up some saves to get me to take a chance. Well, that stretch is now. Finnegan has allowed runs in only two of his past 19 outings, collecting 10 saves in that time.
No, I do not trust him on the mound and the peripherals are not great. But, you can't often find players racking up saves, so roll the dice on Finnegan – for now.
Bobby Miller – 19.4% – SP – Los Angeles Dodgers – 19.4% ESPN
2023 Stats: 5 IP, 1.80 ERA, 1.00 WHIP, 5 SO
I would assume Miller has been picked up in most highly competitive leagues, and almost all deeper leagues. If he's available, stop reading and go get him.
His minor league numbers were not good, but this guy is a top 50 prospect for a reason and we saw that in his debut. An arm with a five-pitch mix on one of the best teams will collect plenty of wins.