Analysis
Fantasy Baseball: Week 8 Waiver Wire
Liam Hendriks is almost back and rookie Casey Schmitt is red-hot. Here are some waiver wire adds to grab in fantasy baseball right now.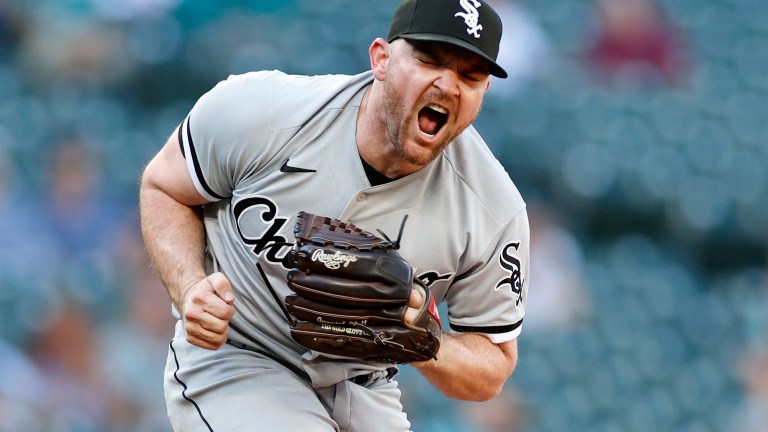 Week eight already? The season is flying by and you have likely dropped all of the cold start draft picks by now. Today we have a few names, and a common theme: catching lightning in a bottle.
Maybe none of these names stick, or maybe you can scoop a long term option. Only one way to find out. For additional discussions and other options, check out the Just Fantasy Baseball Podcast on YouTube or your favorite podcast app.
Alex Lange – RP – Detroit Tigers (22% ESPN)
2023 Stats: 17 IP, 1.06 ERA, 1.98 FIP, 23 K
Lange flew under the radar last season because he was not the primary closer, and he was on a struggling team. Now he's earned the closer role and has established himself as one of the more dominate options this season.
He relies on a devastating curveball that produces a 46.7% whiff rate to go along with a 95 mph sinker. Lange's stuff is legit, and the Tigers are starting to piece together some wins giving him more opportunities for saves.
Liam Hendricks – RP – Chicago White Sox (23% ESPN)
2023 Stats: N/A
One of the best stories of the season, Hendricks is set to return to the majors after a battle with caner. He is currently on a rehab assignment and will make his return to the White Sox in the near future. We know what type of high level arm he is, I expect that to return. Getting a closer of his caliber on the waiver is rare, so take advantage while you can.
Christopher Morel – UTL – Chicago Cubs (15% ESPN)
2023 Stats: .381/.381/.857, 3 HR, 6 RBI, 1 SB
I am sure you remember Morel from last season. He took off from the start with a blend of power and speed to go along with his multi-position eligibility, making him a hot name on the wire. Well, he started in Triple-A where he hit 11 home runs before getting called up. In his first week with the Cubs he's already hit three dingers.
While Morel is one of my favorite players, the swing and miss can still be a concern. Around 30% K% is high and will hurt you in a point league, and could lead to Morel's paying time being sporadic. At the very least he's a great bench option.
Casey Schmitt – 3B/SS – San Francisco Giants(12% ESPN)
2023 Stats: .458/.458/.833, 2 HR, 5 RBI, 0 SB
The sample size is small, but Schmitt is flashing some serious fantasy potential. A 16% barrel rate and 92.2 mph average exit velocity will make you take notice. He did not show this type of power in Triple-A, where he hit one home run in 32 games.
Schmitt is a high level defender which could help him stick in the lineup even if he hits a slump. Just how much will he hit is to be determined, but he's worth a flyer for now.
Dominic Fletcher – OF – Arizona Diamondbacks (2% ESPN)
2023 Stats: .429/.455/.690, 2 HR, 13 RBI, 0 SB
Fletcher was a somewhat forgotten name in the young Arizona outfield mix. He was recently recalled from Triple-A where he slashed .323/.417/.744 before getting the call. The hit tool is plus, and he has only struck out around 14%. Power and playing time are a question, but if you need to roll the die on a prospect, Fletcher should be at the top of your list.