Analysis
Stanford and Auburn Advance to the College World Series
The last day of the Super Regionals saw two more teams punch their ticket to Omaha for the College World Series.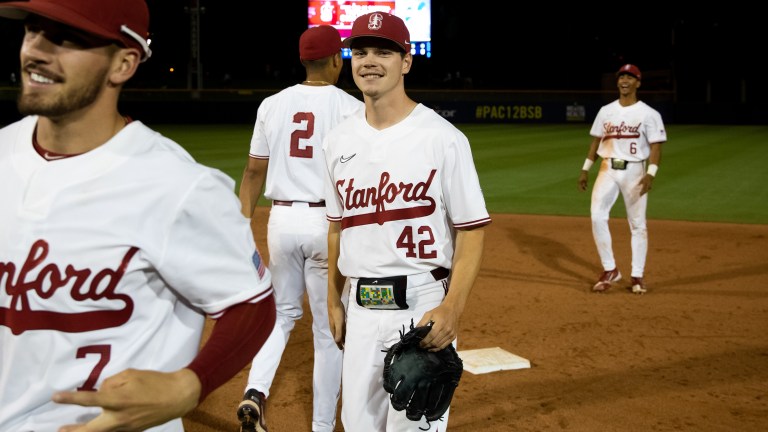 Written by: Will O'Shea
Stanford beats UConn 10-5, punch second-straight ticket to Omaha
With Notre Dame upsetting Tennessee, Stanford became the top ranked seed still alive at No. 2. UConn struck first, getting the first three men on board before a Ben Huber double cleared the bases.
After Stanford's starters could only manage to get a combined six outs among the first two
games, Joey Dixon got the plug pulled, unable to record a single out in Game 3. Drew Dowd came in and inherited the runner on second, stranding him and limiting the Husky bats to just three. Brett Barrera and Kody Huff each drove one in, cutting the early deficit to just one.
In the 4th, Adam Crampton gave Stanford the lead on a two-run single, before the Stanford
tree came crashing down with a grand slam at the hands of Kody Huff to make it 8-3. Before
that, UConn shortstop Bryan Padilla lost his footing on a ground ball that could have ended the
inning. Boy did that error come back to bite them.
Tommy Troy was the player of the game runner-up, homering in the fifth while going 4-5
on the day. Just like in Game 2, the pitching settled in for both sides in the back half of the game.
Dowd was succeeded by Ryan Bruno and Quinn Mathews, with each pitcher getting nine outs and securing the win in Palo Alto.
David Esquer's squad will face Arkansas in Game 1, but will need a stronger outing from their starting pitcher, as they averaged only two outs per game from them in the supers. Stanford looks to capture third title, beating the Huskies 10-5.
Auburn beats Beavers 4-3, fourth SEC team to make World Series
Golden Spikes Award finalist Cooper Hjerpe helped even the series for Oregon State Sunday night. However, it takes two wins to advance, and Auburn prevailed.
Sonny DiChiara used all 260 lbs to muscle one out in the third, setting the tone up 2-0. The next half inning, Wade Meckler cut the lead in half with a sac grounder.
In the sixth, a Brooks Carlson grounder brought in DiChiara, with a Brody Moore sac fly following shortly after to extend the lead to 4-2.
Mason Barnett went 4 ⅓ deep for the Tigers, giving up just one run before 17-year big league veteran, now Auburn Pitching Coach, Tim Hudson handed it off to Carson Skipper. Skipper went unscathed into the seventh, until Justin Boyd blasted a two-run no-doubter to put the Beavers in striking distance.
Auburn would call on closer Blake Burkhalter to get the last eight outs. He would dominate, retiring every single one, while punching out five in epic fashion. Auburn scored four on just three hits, but it's the number on the scoreboard that matters most, as they send No. 3 Oregon State home.
They'll face Ole Miss in Game 1, Saturday night in Omaha.