Analysis
MLB Picks Today, Best Bets, Odds, Predictions for September 5, 2023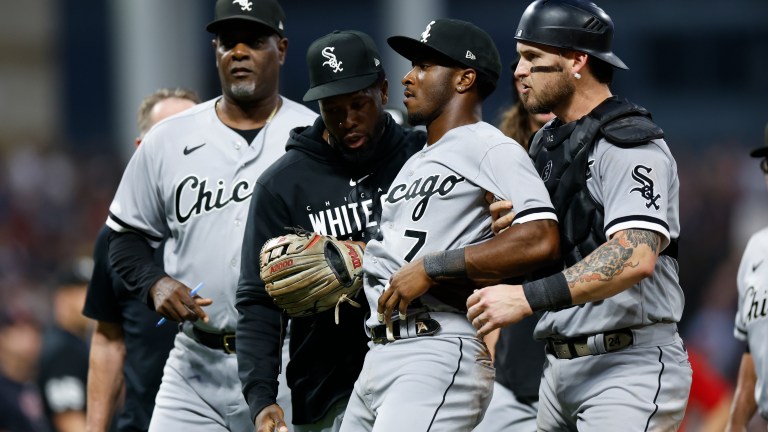 Minnesota Twins vs. Cleveland Guardians @ 6:10 PM EST
Pitching Matchup: Sonny Gray vs. Tanner Bibee
I wrote yesterday that this series would be full of fireworks, and we certainly got that in the first game. Lucas Giolito got annihilated in his first start with Cleveland, and the Twins have to feel pretty good about themselves after putting up 20 runs. The Guardians must have felt embarrassed and should seek revenge on their division rival.
That's what originally led me to this game. It's one thing if your team is already out of it, and a kick in the mouth, in that instance, can suck the life out of you. However, the Guardians season isn't quite over yet, and losing by 14 runs is the type of game to fire you up to bounce back.
There is nobody I'd want on the mound more for the Guardians now than Tanner Bibee. He should be in strong consideration for the AL Rookie of the Year. A 3.03 ERA in 124 innings this season is fantastic, but he's at his very best pitching at Progressive Field. His 2.02 ERA and 2.76 FIP at home is one of baseball's best, and he's holding hitters to a .194 opponent batting average. His 3.64 xERA even trumps Sonny Gray's 3.74 xERA.
However, I don't want to disrespect Sonny Gray. He has been so damn good all season long and deserves CY Young votes. That said, this is not the best spot for him. Sonny Gray does have a few weaknesses. He's worse against left-handed bats, and he's had rougher road starts.
Against left-handed bats, Gray's K-BB rate is 4% lower against lefties; his FIP is 3.03 compared to 2.63. His OPS against left-handed bats is .654 compared to a .561 OPS against righties. He's very good, and all of those numbers are already low. However, he will face a Guardians lineup filled with lefties, and the Guardians have had success against him in the past.
He's thrown 18.2 innings against the Guardians this season. His last start was against Cleveland, where he tossed seven shutout innings at home. He faced them back on June 3, allowing ten hits and three earned runs in 6.2 innings. His lone start at Progressive Field was a five-inning, three-run performance.
In 188 PA against the Guardians' current roster, opponents are hitting .273 with a .348 xwOBA and a .437 xSLG. The Guardians have had better results against Pablo Lopez but are hitting the ball harder against Sonny Gray. After just seeing him a week ago, and this being his fourth time facing them this season, I expect them to hit him up a bit. Nothing crazy, but develop a lead.
The Twins are familiar with Bibee, and they've been pretty good against him. He has two starts against them in Minnesota, where he allowed two runs and three runs in five-inning spurts. Now they get to face him in Cleveland, where he's thrived all season long.
Bibee has strong quality of contact numbers through 37 PA against the Twins. He's posted a .235 opponent batting average with a .304 xwOBA and a .391 xSLG. It's a smaller sample, but it's all better than what Gray has done. The Twins will also have a lineup with at least six lefties in it, and Bibee has posted a .560 OPS against lefties compared to a .751 OPS against righties.
Cleveland owns the bullpen advantage with their acquisitions at the trade deadline, so if this game is close, which I think it will be, I have more faith in the home team and the bullpen strength.
Truthfully, I do think this is the right price. It's not a value play, as the model has them at +103, and I would make them -105 in this game. I believe in the Guardians' magic to put yesterday's game behind them and come out with a hard-fought win.
The Pick: Guardians ML (+102) 1 U to win 1.02 U
Chicago White Sox vs. Kansas City Royals @ 7:40 PM EST
Pitching Matchup: Dylan Cease vs. Brady Singer
This is almost the complete opposite of the Guardians play, but I like it for other reasons. The Royals just stomped all over the White Sox yesterday, and if there is a team that shows zero fight when the going gets tough, it's the White Sox. On the other hand, the Royals, when they get hot, I have to ride it.
It's also different from the Guardians game because the model is going berserk with this one. As you all know, I don't blindly tail the model just because it shows value. The model had the Rangers as -170 favorites yesterday, and there was no chance I was tailing Andrew Heaney against this Astros team that destroys lefties. In this instance, I agree with the model.
Without Luis Robert, I think this White Sox team is about as low on the podium as any team in the game. They rank in the bottom five against right-handers over the past month, past two weeks, you name it. They were embarrassed yesterday and have no clubhouse leadership to turn the ship around. Eloy Jimenez said it himself.
This Royals team ranks in the middle of the pack against righties, and they get Dylan Cease. Cease has been so inconsistent all season long, but he's a big name, and he'll get respect on this line. The Royals already beat him up for seven earned runs in five innings in his lone start against him. He's worse on the road on top of all of this.
Here's why this is a half-unit. Brady Singer just went through a really cold stretch. He got bombed in his last few starts, and the Royals skipped his turn in the rotation due to arm fatigue. His MRI came back clean, and the Royals decided that he was healthy enough to make this start. This would be a full-unit play if I knew Singer was completely good to go.
Brady Singer faced the White Sox once this season and threw six innings of one-run ball. He's posted a 3.98 ERA at home this season compared to a 6.91 ERA on the road. He's facing a Luis Robert-less White Sox lineup that can't hit him or any righty for that matter.
Both bullpens stink. Capping them is a crapshoot. I lean the home team there to get it done.
There is a chance the Royals rushed back Singer, and he doesn't perform well. If he's down in velocity and can't locate, the White Sox may win this one. Considering the Royals are putting him out there, I have faith he can get it done, but not so much faith. It's still worth a half unit for me.
The Pick: Royals ML (-115) 0.575 U to win 0.5 U