Analysis
MLB Picks Today, Best Bets, Odds, Predictions for September 4, 2023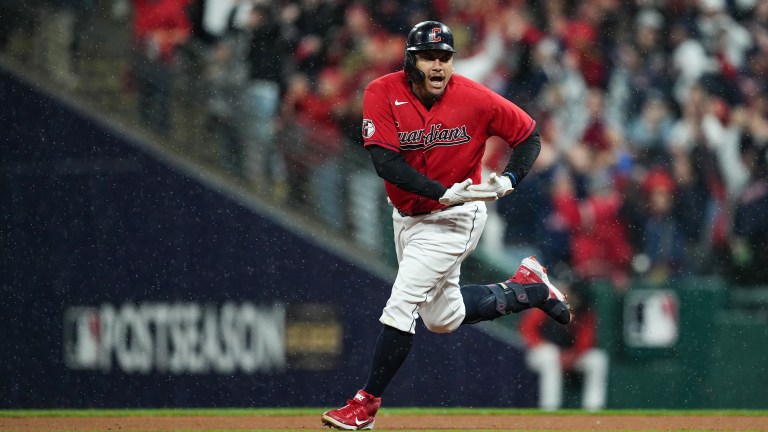 Minnesota Twins vs. Cleveland Guardians @ 6:10 PM EST
Pitching Matchup: Pablo Lopez vs. Lucas Giolito
First off, this series is incredibly important for both teams. With just a month left, the Guardians sit five games back of the Twins for the AL Central division lead. This will be the last time these two teams face each other, so I'm very excited to watch game one.
More often than not, you want to beat the closing line, and being on the wrong side of line movement doesn't feel great. The market has been bouncing around a lot. I played the over at eight at -110, and it went up to 8.5, crashed down to 7.5, then it's back up to 8. I'm still playing it and hoping for the best. We've beaten the closing line on totals plenty of times and come away with big fat losers.
Pablo Lopez hasn't quite figured out the Guardians. He has severe home/road splits, but when you consistently struggle against an offense, I don't put much stock into where you're pitching. Lopez has two starts against the Guardians this season, tossing 11.2 innings, allowing 16 hits and nine earned runs. I think I know why he struggles against the Guardians.
Lopez has been far worse against left-handed bats this season. Lefties are hitting .272 with a .752 OPS compared to righties hitting .202 with a .607 OPS. Adding Josh Naylor is huge for this Cleveland offense. Now they can deploy a lineup chalked full of lefties. Steven Kwan, Jose Ramirez, Josh Naylor, Kole Calhoun, Andrez Gimenez, Will Brennan, and Bo Naylor. Seven out of the nine batters are playing to Pablo's worst split.
The Guardians aren't known for their quality of contact, but over 50 PA, the current Guardians roster is hitting .378 against him!
Lucas Giolito will toe the rubber in his first start with the Guardians. I'm pretty sure we'll see a slightly different Giolito, as I assume the Guardians grabbed him and planned to make changes. What we do know is he has weirdly dominated the Twins this year. He's thrown 18 innings against them this season and only allowed two earned runs.
Maybe I'm being shortsighted, but I can't believe he dominates them again. The Twins have been doing well against righties, putting up a 111 wRC+ since August 1st and a 110 wRC+ in the last two weeks, ranking in the top ten offenses. If Giolito dominates this Twins lineup for a fourth straight time, I'll tip my cap. When I dive into the pitch usage, there is no real reason for it.

I love this Guardians bullpen, especially with the additions they made. However, it's not in a good rest spot as they had to use everyone over the weekend. They still have some solid arms they can go to, but it's not their normal depth of fantastic arms.

Duran has thrown 50 pitches in the last five days, and while he got a rest day Sunday, I assume the Twins will only go to him if it's an extremely important situation. The Guardians have also gotten to him for a run over 3.2 innings he's faced them.
That's the thing with capping these bullpens. Both offenses are very familiar with all the arms. Anything can happen late in the game.
I do lean the Guardians on the ML, but I just can't come around to backing Giolito. If you believe in Giolito, I'd take the Guardians to win as a dog. We have great weather conditions for the hitting. It's supposed to be 84 degrees by game time, with wind blowing out to left field.
The model is obsessed with this one, making the line 10.5. If I absolutely loved it, it would be a two-unit play. However, this is a division game, and Giolito does have great numbers against the Twins, and I like the bullpens.
My personal line on this game was 8, but I bumped it to 8.5 based on the weather. It's still worth a play in my opinion.
The Pick: Twins vs. Guardians Over 8 (-110) 1.1 U to win 1 U
PrizePicks Entry 0.2 U to win 0.4 U
Nick Allen Over 0.5 Bases
I could look like the smartest guy in the room or such a dummy with this one. Jose Berrios is much better against righties, and Nick Allen sits in the nine-hole for the Oakland A's. Nick Allen has a .484 OPS against righties this year. This matchup isn't good for Allen, as few are, because he hits ninth for the A's. However, his lines on BetMGM are insane.
Ryan Noda hits third for this team and is in his better split and Berrios' worse split against lefties. Nick Allen is -135 to get a hit, while he is -130. He's -160 to go over 0.5 H/R/RBI, but he has the lowest odds of recording an RBI or scoring a run in the entire game. This is so weird to me that I will pay to find out if Nick Allen can get a hit today. He's a major league baseball player; let's not pretend it's impossible.
Cole Ragans Over 6 Strikeouts
CHOO CHOO. THE COLE RAGANS TRAIN HAS ARRIVED AT THE STATION.
I'm drooling over the potential of this man. He's a left-handed starter with a simple delivery that delivers high 90s fastballs with two plus breaking balls. These pitchers don't just grow on trees; we have to take advantage in some way. The books share my sentiment; they are pricing him like an ace. The Royals have the worst record in the league and sit at -185 on the first five ML and -160 on the full game. Come on, it's still the Royals. But I'll still back Ragans somehow.
The White Sox rank 6th worst in baseball against lefties in strikeouts. They are striking out at a 25% rate. Ragans is rocking a strikeout rate above 30%. He's a strikeout artist who is -185 to go over 5.5 strikeouts. This is an auto bet, but the baseball reasoning and lines do back it up.