Analysis
MLB Picks Today, Best Bets, Odds, Predictions for September 1, 2023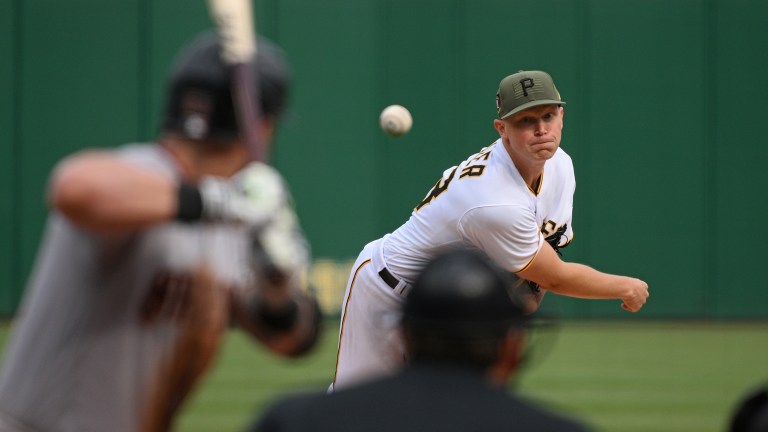 Pittsburgh Pirates vs. St. Louis Cardinals @ 8:15 PM EST
Pitching Matchup: Mitch Keller vs. Dakota Hudson
This is a big starting pitching mismatch. After taking two of three from the Padres, I'm happy to fade this Cardinals team that can never seem to string together winning streaks.
Mitch Keller is back. His velocity is back up, and he's been looking better and better after each start, highlighted by an eight-inning shutout of the Cubs. His first start of the month went horribly, allowing eight earned runs. Since then, he's been dynamite, allowing seven earned runs in his last 25 innings of work against the Braves, Reds, Twins, and Cubs.
Three of those four teams have been better than the Cardinals have against righties since the trade deadline. In the month of August, the Cardinals have a 103 wRC+ against right-handed pitching. That's slightly above average, but they aren't facing an average pitcher.
Mitch Keller has a large sample of data against this current CXardinals lineup, and the contact quality is solid for Keller. Through 105 PA, Cardinals' bats have posted a .314 xwOBA, a .255 xBA, and a .370 xSLG. To put that in context, Andrew Benintendi has a .311 xwOBA and a .370 xSLG. The only difference is that Benny's xBA is .272.
If the Cardinals weren't hitting the ball on the ground or hitting it hard, I'd be a bit nervous because they do a great job of limiting the strikeouts. However, they rank 12th in GB rate and 18th in Hard-Hit rate. So they keep the ball on the ground more than the average team and hit it weaker than 17 of the 30 teams this month. Keller should find continued success today.
Hudson is a pitcher the Pirates bats should match up well against. We've spoken about soft-tossing righties who work low in the zone and how the Pirates have succeeded in these matchups. Hudson and Elder aren't all that different. They are sinker/slider/fastball guys, but Hudson throws a touch harder, and Elder has much better command. The Pirates put up five runs on Elder, and they've seen Hudson before.
However, it's tough to draw a conclusion from 32 PA when 25 of them come from Bryan Reynolds and Andrew McCutchen. They have actually struggled against Hudson, but Bae and Suwinski are 3-4 against him. The Pirates have similar stats to the Cardinals against righties this month, putting up a 101 wRC+.
If the Pirates were putting the ball on the ground a lot, I'd be iffy. However, they have the ninth-lowest ground-ball rate since the deadline. They also hit the ball harder than St. Louis, sitting 15th out of 30 teams.

I give the Pirates a slight edge in the bullpen. I'd be nervous if they didn't have Holderman or Bednar available. However, both are ready to go for this one. Ryan Borucki has been solid, posting a 3.49 ERA and 3.71 xERA. They have three arms that I fully trust to get the job done.

Ryan Helsely is slated to return to the Cardinals bullpen, which is a big boost for them. However, it'll be his first appearance since June 7th, so I doubt he's at his very best right out of the gate. They have Gallegos, who I do like, but he's posted a 4.07 xERA with a 4.44 ERA. I'm not scared of anyone else.
The Cardinals are the better offense, and they are at home. However, the Pirates have a better matchup, a better starter, and a slight bullpen advantage. I make the Pirates -120 in this matchup, so I was happy to grab them at plus money. The model disagrees, making the line -115 for the Cardinals. I would take the Pirates as long as they are the underdog, up to -105.
The Pick: Pirates ML (+105) 0.5 U to win 0.525 U
PrizePicks Entry 0.2 U to win 0.4 U
Brandon Belt Over 1.5 Bases
Belt has sneakily been the Blue Jays best hitter in the month of August, putting up a wRC+ at 189 and a .914 OPS post All-Star break. The Blue Jays had a day to adjust to Coors Field, and with Belt's history as a San Francisco Giant, I think he adjusts the best. Belt has been so much better against right-handed pitching (.866 OPS vs. .544 OPS). He's facing Chris Flexen, who won't strike out anyone. Belt's main issue is his 35% strikeout rate. Flexen also throws many strikes, which is key against Belt because he loves to walk. Belt will have plenty of chances to hit for extra bases today against a mostly right-handed bullpen and starter.
Jake Irvin Under 5 Strikeouts
The most likely outcome based on the line is Irvin lands on five. He's -180 to go under 5.5 strikeouts, but the model has him at 4.1. I understand why. The Marlins have the fifth-lowest strikeout rate against right-handed pitchers in August. He was over this in five of six games until he faced the Marlins in his last start and only recorded three strikeouts. Irvin's strikeout rate is still in the 19th percentile, but he took advantage of many strikeout-prone teams of late. The Marlins aren't one of them, and they just saw him. I think he lands on four.