Analysis
MLB Picks Today, Best Bets, Odds, Predictions for August 31, 2023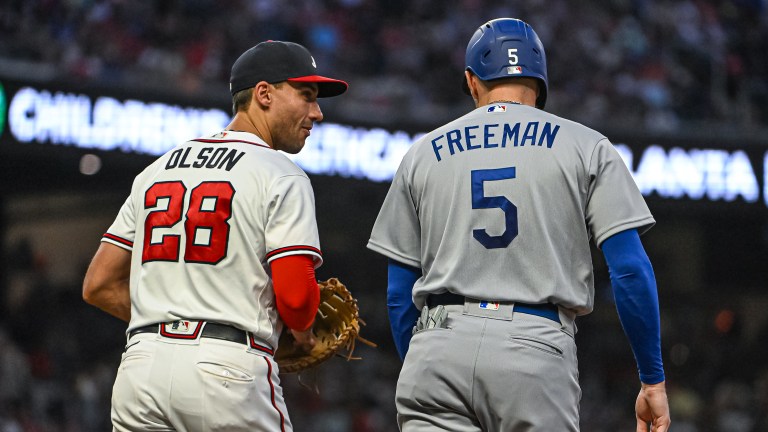 We went 1-1 yesterday as the Braves and Rockies never got over 13.5, but the Dodgers and Diamondbacks stayed under 9.5.
I'm lowering my unit size as this season has not turned around. I have to prove to myself that I can win again for the time being before I raise them.
I preach being responsible with your bankroll. If it isn't working, there is no need to force more and more. We play the long game, not a get-rich-quick scheme. Let's get after it.
2023 Straight Plays Record: 148-158 (-9.77 U)
I'm using BetMGM lines only this year. Here's a link to get started with a first bet offer of up to $1000.
All prop entries will be on PrizePicks: Here's a link to get a 100% deposit match.
Miami Marlins vs. Washington Nationals @ 8:40 PM EST
Pitching Matchup: Braxton Garrett vs. Joan Adon
The Texas Rangers are getting a lot of buzz for their free-fall out of the division race in the AL West. However, the Miami Marlins is the team that nobody talks about that has fallen out of the playoff picture. I watched the entire series against the Rays, and this team has zero life. Braxton Garrett is solid, and Joan Adon is not, but the Nationals should not be this big of an underdog with the way the Marlins are showing up to the ballpark.
Braxton Garrett has posted a 2.86 ERA on the road compared to a 4.94 ERA at home. You can point to that and say he's in a good spot today. However, he's dominated during day games (2.20 ERA) and most of his starts in night games; he hasn't performed (4.98 ERA). I don't really put stock in his current splits. In 2021 and 2022, he was much better pitching at home. I can't believe he's in a good spot because of solid prior road starts.
The Nationals have seen him twice, and he's pitched well, logging 12 innings, allowing 11 hits, and giving up four runs. He's facing a Nationals team in their better split, rocking a 105 wRC+ in the month of August, ranking 14th in baseball.
Braxton Garrett aims to strike you out (59th percentile) or keep the ball on the ground (49.7% GB rate). His issue is hard contact, which he has ballooned to the ninth percentile. He allows such hard contact because he has below-average stuff and never walks anyone, sitting in the 97th percentile in walk rate. He can get away with it against teams with high walk rates, high strikeout rates, and low Hard-Hit rates.
A team like the Tigers fits that bill, where he threw six innings of one-run ball. However, the Nationals are the complete opposite this month. They sit with the ninth-highest hard-hit rate this month against lefties and the 11th-lowest ground-ball rate. They also rank dead last in strikeout rate during that span. After seeing Garrett twice, I think they have success.
I'm not about to take the first five innings with Joan Adon, who is not a pitcher I would normally back. However, Miami can't hit right now. They have an 86 wRC+ against righties this month, ranking 24th. They rank in the bottom ten of Hard-Hit rate and ground-ball rate. They can't do anything right, and overall, the OPS drops 40 points this season when playing on the road.
The Nationals played a hard-fought series against the Blue Jays, while the Marlins showed zero life against the Rays. I want to back the team that looks hungry as a big home underdog rather than the lifeless team that is a big road favorite.
Miami has the bullpen advantage over the full season, but have you seen them lately? I remember backing them. That stunk.
The Nationals should be no higher than +130 in this matchup. The model is going crazy with it, making the Nationals -115 in this game. I have the true line at +125. The Marlins have owned this series, so I'm sure the Nationals are looking for revenge while the Marlins continue to act lifeless.
The Pick: Nationals ML (+146) 0.5 U to win 0.73 U
Atlanta Braves vs. Los Angeles Dodgers @ 10:10 PM EST
Pitching Matchup: Spencer Strider vs. Lance Lynn
This game is going to be AWESOME! We saw these two teams square up back in May, and the Dodgers took the series, winning two of three games. All three games were so much fun to watch, so I had to find an edge for this one.
Spencer Strider is on an insane tear. In his last 21 innings, he's allowed just one earned run. However, there is context here. Two of those three starts came against the Giants, who rank dead last in wRC+ in the month of August against righties. His other dominant outing came against the Mets, who have a 95 wRC+ against righties this month, ranking 19th.
Let's see how he does against the Dodgers, who rank fifth in wRC+ against righties this month and have posted a 135 wRC+ in the last two weeks. The Dodgers aren't striking out at all, posting the fourth-lowest strikeout rate this month. They will make contact today, and when it's coming in at 99 MPH, I expect it to be hard contact.
On the flip side, Lance Lynn toes the rubber for the Dodgers. He's looked awesome since arriving in Los Angeles, tossing 31 innings to a 2.03 ERA. He dominated the A's (96 wRC+), Padres (98 wRC+), Rockies (76 wRC+), and the Brewers (85 wRC+). He had his first tough test against the Red Sox (114 wRC+) and allowed ten hits and four runs, with three of them being earned.
The Braves have a 132 wRC+ this month against righties. They have to adjust from Coors Field, but I'm done figuring out how they will adjust. They do it, and they hit everyone. It also helps that Lynn throws different variations of fastballs, so they won't have to time up any crazy offspeed pitches as much as a normal pitcher.
This is a battle of two top-five offenses that are red hot. I didn't overthink this one. I think both offenses are drooling to stay hot here. It also helps that both teams rank in the bottom five of strikeout rate against two pitchers who rely on racking up strikeouts.
My true line for this game is 8.5. 8 is a key number in baseball, so I would lower this to a quarter unit play if all you can find is 8.5. The model is much more bullish on this total than I am, making the true line 9.5.
The Pick: Over 8 (-110) 0.55 U to win 0.5 U