Analysis
MLB Picks Today, Best Bets, Odds, Predictions for August 30, 2023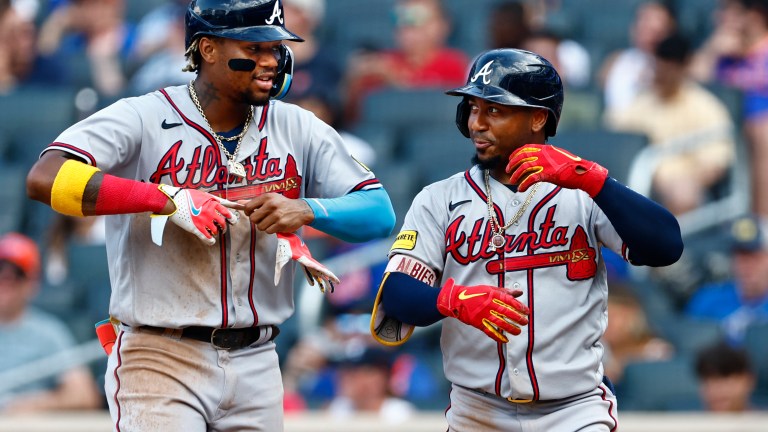 Atlanta Braves vs. Colorado Rockies @ 8:40 PM EST
Pitching Matchup: Darius Vines vs. Kyle Freeland
I kept going back and forth on this one but decided not to overthink it. I thought the total was so high, and maybe I should go with the Rockies. I think both teams score a ton of runs today.
I thought of sprinkling on the Rockies because they are facing a rookie making his debut at Coors Field. Vines has pitched well in the minors this season, posting a 2.79 ERA in 43 innings. Twenty-eight of those innings came in AAA, where he pitched to a 2.86 ERA over 28 innings with 25 strikeouts. He's a fastball/changeup guy who will mix in a slider. He doesn't have wipeout stuff, but he's been effective in a short stint in AAA. Let's see him do it at Coors Field in his debut.
The Rockies are doing a few things well. Get them at home against a righty, and they can hit. They hit well against Bryce Elder, but Charlie Morton got them. I think they bounce back. They have the 11th-highest OPS at home against righties since July 1 and the ninth-highest since August 1. They also have the highest Hard-Hit rate against righties in the month of August.
Another wrinkle. I would be surprised to see the Braves best bullpen arms today. They'll face the Dodgers on Thursday for a big-time series, so I assume they want to keep their best arms fresh.
I wanted to take the Rockies, but it's the Braves. They scored three runs yesterday, and now they get Kyle Freeland, who they've already destroyed. This Braves team has a 146 wRC+ against lefties since July 1 (2nd) and a 153 wRC+ since August 1 (4th).
Through 97 PA against the Braves' current roster, the opponent's batting average is .345. The xwOBA is .399, and the xSLG is .567. Those are absurdly good quality-of-contact numbers.
The Rockies bullpen is trash. They have burned me so many times, thinking they have an upside. I don't believe in any of them against the Braves at this point.
The total is extremely high. It's at 13.5, which you rarely see, even at Coors Field. However, after a stinker of offense yesterday from both sides, I think we see the offenses explode. It's a beautiful day at Coors Field. Temperatures are expected to be hovering right around 90 degrees at game time. I think this is one of those 9-6 games.
The Pick: Over 13.5 (-110) 1.1 U to win 1 U
Arizona Diamondbacks vs. Los Angeles Dodgers @ 10:10 PM EST
Pitching Matchup: Brandon Pfaadt vs. Ryan Pepiot
After the first two games went over, I think this is the sneaky sleepy game.
The Dodgers offense has exploded for 16 runs in the first two games, and now they get rookie Brandon Pfaadt on the mound. I have bet on Pfaadt many times because I believe in the changes he's made since his rough stint to start. He's increased his sweeper usage, which is getting plenty of swing and miss, and he's locating his fastball much better.
He's rocking a 3.03 ERA in August. He posted two quality starts against the Reds and Mariners back in July when he came up. He's also been much better pitching on the road, pitching to a 4.20 ERA compared to a 7.30 ERA at home.
However, I don't expect him to dominate the Dodgers. The Dodgers already saw him in August, and he allowed four earned runs in 4.2 innings. The game ended 5-4, which would have gone under this total of 9.5. I don't need him to dominate, but if he can replicate that bad performance, I think we are in a good spot.

The Diamondbacks don't have a game tomorrow, so they should go to their best arms if the game isn't completely out of reach. They haven't thrown any of their best arms this series because every game has been out of reach for them. Ginkel, Sewald, Nelson, and Mantiply are all solid options to follow Pfaadt.
I'm a believer in this new Ryan Pepiot. He's always had amazing stuff but never had an idea where it was going. The Dodgers didn't give up and then called him back up when he showed he could command the ball. He's done just that in his first two starts, only allowing one walk in two starts, totaling nine innings. He also had 11 strikeouts in those two starts while only allowing two earned runs against the Guardians and Marlins.
The Diamondbacks offense has been very similar from a production standpoint to the Guardians and Marlins since the deadline. All three teams have a wRC+ against righties between 90 and 100. Pepiot will get a below-average offense that doesn't look good now.

The Dodgers can do whatever they want in this bullpen, which is the best since the All-Star break. They can go to Gonzalez, Graterol, Vesia, or whoever they want, and they should continue to be effective. Arizona has been even worse against lefties, so whatever handedness they see, it's a below-average offense right now.
Because they have this important series against the Braves, I doubt we see Ferguson, Braiser, or Evan Phillips. However, this is a divisional game, and there is always the chance if this game is close.
I have this line at 9, and the model has the true line at 8.5. I think this line is inflated due to the Dodgers offense right now, but I believe in Pfaadt combined with all the best Diamondbacks bullpen arms. Give me the under down to -120 at 9.5.
The Pick: Under 9.5 (-110) 1.1 U to win 1U