Analysis
MLB Picks Today, Best Bets, Odds, Predictions for April 30, 2023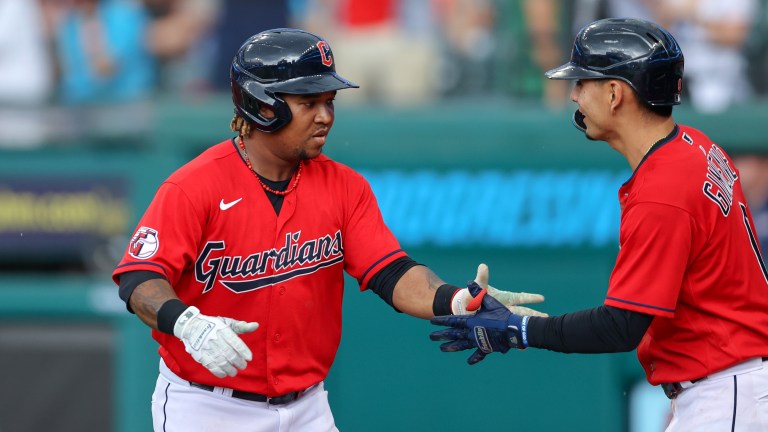 Took the day off yesterday as I didn't see much value on the board. I'm kicking myself that I didn't play the over in the Meixco series, but hindsight is 20-20. I couldn't bring myself to bet on a baseball game with a total of 15.5, but we live and learn.
Today I have three plays, two of which are underdogs and one being a total. I also have a PrizePicks entry with my favorite baseball prop and a discounted basketball square. We have an early slate of games; let's get straight to it.
I'm using BetMGM lines only this year. Here's a link to get started with a risk-free $1000 bet. You can also use code "JBFANS" if you're betting on MLB. Wager $10 on any MLB moneyline and receive $100 once the bet is settled.
All prop entries will be on PrizePicks: Here's a link to get a 100% deposit match.
2023 Straight Plays Record: 42-34 (+5.19 U)
2023 PrizePicks Entries: 4-11 (-1.3 U)
I will track both records separately so you can track how I'm doing on game picks and PrizePick entries!
Chicago Cubs vs. Miami Marlins @ 12:05 PM EST
Pitching Matchup: Justin Steele vs. Bryan Hoeing
I bet this line when I saw one of the weirdest opening lines. I didn't bet against the strange opener, but I wanted to take the total as I believe it's correlated. When I dove into it, I understood why the opener was off and why I think both offenses will bring it today.
The opener at -140 for the Cubs feels completely disrespectful to what the Cubs have been doing. While they are the road team, Justin Steele has been unbelievable, and the Cubs have the number one road offense against right-handed pitching this year. They perform well against sinkers and sliders, and the Marlins' bullpen has been overworked. So why the strange opener?
Weirdly enough, I think the Marlins are a tough matchup for Steele. The Marlins are strikeout prone but make a lot of hard contact against pitches in the zone. Steele is not a huge strikeout guy, but he does fill up the zone. If you can't get the Marlins to chase out of the zone with nasty breaking balls, they can give you fits at the plate.
Steele hasn't faced any team this good against lefties all season by wRC+. He's faced the Brewers (28th), Dodgers (29th), Rangers (14th), Padres (16th), and the A's (8th). The A's are tied with the Marlins in wRC+, but none of these teams have a higher Hard-Hit percentage. I don't think Steele has a bad start, but all I need is 2-3 runs from him before overworked bullpens come into play.
Bryan Hoeing is a replacement-level pitcher, but he has another tough matchup against the Cubs. He relies on two pitches, his sinker and slider; plenty of Cubs batters have positive run values against the pitch. We spoke about him against the Braves, who crushed him. Hoeing is a reverse splits pitcher, meaning he's worse against righties.
The Cubs lineup is filled with them; Nico Hoerner, Dansby Swanson, Seiya Suzuki, Trey Mancini, and Patrick Wisdom. That's at least six righties who all do damage. As I stated earlier, they rank number one in wRC+ against right-handers on the road and number five altogether.
The Marlins bullpen is especially overworked, but so is the Cubs. We should see runs from the Cubs early and often, and then Marlin's runs trickle in at the end.
The Pick: Cubs vs. Marlins Over 8 (-110) 1.1 U to win 1 U
Los Angeles Angels vs. Milwaukee Brewers @ 7:10 PM EST
Pitching Matchup: Jose Suarez vs. Colin Rea
When the series began, I said that the Angels were winning at least one of these games. I bet against Milwaukee in the first five, and they had so many chances to deliver, but it ended up pushing. I didn't bet on them yesterday because of Corbin Burnes, but now on the brink of a sweep, they win this game.
This is still a bad Brewers team against left-handers, and they can only hit sinkers and sliders. That's a little harsh, but a fastball/changeup left-hander who's been terrible this season shut them down. Reid Detmers threw his slider more than any other pitch yesterday, and it registered the highest average exit velocity against. The Brewers have the highest strikeout rate in baseball against left-handed pitching and the third-lowest wRC+ against left-handers.
Jose Suarez has a crazy high ERA, and it's largely to tipping his pitches. Luckily, it appears the Angels might have solved it.
We can't forget that Jose Suarez posted an ERA under four in each of the previous two seasons to go along with a 3.67 xERA last season. If any pitcher shows the batter what he will throw, he will get bombed. If the Angels feel confident enough to throw him again, they must feel the issue has been resolved. Considering Suarez's pitch mix, he should have a fine day against Milwaukee.
Colin Rea is a reverse splits pitcher this year; righties have posted .792 OPS versus lefties at a .574 OPS. Like Hoeing with the Cubs, he will face a right-handed dominant lineup, with between 7-8 right-handed batters. His 52.2% Hard-Hit rate ranks in the 7th percentile, and his 5.84 xERA is in the 20th percentile. The Angels can get to him early and often.
The Angels bullpen doesn't stack up to the Brewers bullpen metrically, but they'll have all of their high-leverage relievers available, and most of them are left-handed.
There is another interesting nugget. Jose Suarez's earned run prop is at 2.5 at -120. Colin Rea's is the same but at -175. I will bet on the Angels at plus money to avoid the sweep. The Angels also opened at -130 on DraftKings; was that a mistake, or should the Angels actually be the favorites in this one? I believe it's the latter.
The Pick: Angels ML (+110) 1 U to win 1.1 U
Cleveland Guardians vs. Boston Red Sox @ 1:35 PM EST
Pitching Matchup: Logan Allen vs. Chris Sale
Logan Allen had a pretty special debut, and when I watched it, I told myself I would be backing him in the next start. When I saw the line last night at +120, I was excited but wanted to wait as I saw a lot of Red Sox money coming in, so I was hoping I'd get a better number. That was a mistake, as the line went to +110, even with Red Sox money coming in. That's classic reverse line movement, and I already wanted to play this in the first place.
Logan Allen has pinpoint command. He's flashed this in the minor leagues, and in his first start, he only allowed one walk in six innings, which is extremely impressive for a rookie making his first start. Here's an excerpt for Aram Leighton's Top 10 Guardians prospects, written about Logan Allen.
"The stuff may not wow you on the surface, but Allen gets a good amount of whiffs with his four-pitch mix against hitters from both sides of the plate. Allen's fastball only operates in the low 90s, but has some riding life and gets on hitters quickly thanks to his ability to hide the baseball with an inward twist as he lifts his leg.
The fastball plays well at the top of the zone, but his lack of velocity gives him a smaller margin for error. When Allen reached Triple-A, hitters began to lay off the elevated heat, forcing him to execute within the strike zone a bit more.
Even as he struggled in Triple-A, Allen had no issue racking up the whiffs on his plus splitter. With the way the bottom drops off his sub-1,000 RPM splitter, Triple-A hitters from both sides of the plate slashed just .148/.217/.167 against the pitch. It is also difficult to pick up, thanks to the way that Allen can hide the ball and maintain his arm speed.
The third pitch for Allen is his upper 70s slider, which flashes above average and was an incredibly effective pitch for him against same-handed hitters. Allen commands the pitch well on both sides of the plate, showing confidence in burying it by the back leg of right-handed hitters as well.
Allen added a fourth offering last season, mixing in an 85-87 mph cutter. The pitch can potentially be a viable fourth look for hitters, but Allen tended to leave the pitch up and over the heart of the plate. Despite only throwing the cutter around 14% of the time, nearly a third of Allen's homers allowed on the season were surrendered on the pitch. Even more alarming, opponents were 19-for-51 with 11 extra-base hits against the offering on the season. The pitch has still flashed average and could be a fourth option for him if he locates it more effectively."
Allen keeps the ball on the ground, which is key at Fenway Park. His last start came against Miami, who has been better against left-handed pitching this season than the Red Sox. The Red Sox have a fine offense against lefties, ranking anywhere from 11-17th in most stats. It's better than the Guardians' offense against lefties, but Chris Sale is on the mound.
I believe the stuff is still there for Sale, but a team like the Guardians isn't a great matchup. Sale allows a lot of hard contact and needs to rack up the strikeouts to make it through innings. A team like the Guardians, who strikes out the eighth fewest against lefties and walks at 9% is not what Chris Sale wants to see. I liked him against the Twins because they strike out the 4th most and walk the fifth least against lefties.
The Guardians also own the bullpen advantage. While both are overworked, the Guardians' depth outshines the Red Sox's top-heavy bullpen. The Guardians are 6-2 as underdogs this season, while the Red Sox are 5-8 favorites. I think those trends continue, and the Guardians win the series.
The Pick: Guardians ML (+110) 1 U to win 1.1 U
PrizePicks Entry ($25 Promotion)
First Leg: Steph Curry Over 0.5 Points
Discounted leg on PrizePicks; I hope he scores one point!
Second Leg: Yu Darvish Under 5 Strikeouts
The total of this game is 20.5. We saw how many runs were scored in the Mexico game. If Darvish gets six strikeouts playing on the moon, good for him. I'm willing to bet against that happening.