Analysis
MLB Best Bets Today: Predictions, Odds for Twins vs. Blue Jays, Mets vs. Dodgers for June 5, 2022.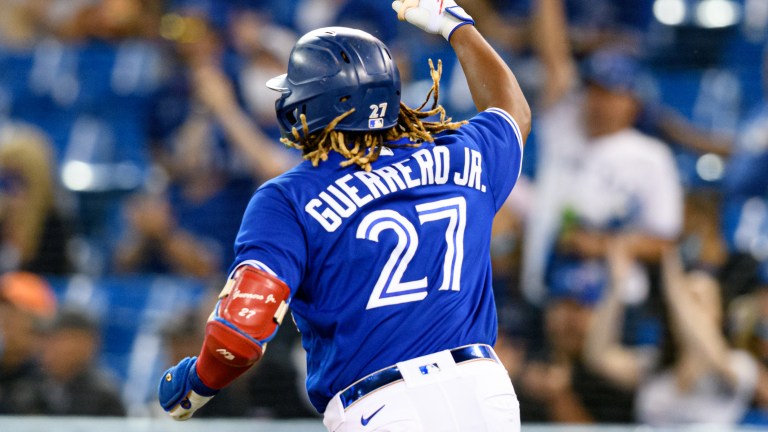 We have caught fire ladies and gentlemen.
We've given out eleven picks in June so far, and we've gone 9-2 in those games. We have now won seven in a row.
We took the Blue Jays through the first five innings yesterday, and they demolished Dylan Bunday and the depleted Twins bullpen to give us the easy win.
We took the Padres as an underdog yesterday, and they shut out the Brewers in a 4-0 win. MacKenzie Gore looked phenomenal, and the Padres were able to get to Aaron Ashby on his second time around.
We have three more picks today. Let's end the week strong.
2022 MLB Regular Season Record: 87-68 (56%) +13.45 units
Subscribe to my New Gambling/Fantasy Baseball Podcast: Not Gambling Advice.
Minnesota Twins @ Toronto Blue Jays: 1:37 PM EST
Devin Smeltzer (LHP, Twins) [2-0, 1.50 ERA, 0.83 WHIP, 24 IP, 12 K, 4 BB]
Kevin Gausman (RHP, Blue Jays) [5-3, 2.51 ERA, 1.07 WHIP, 61 IP, 70 K, 6 BB]
We start in Toronto for the final game of a three game set. The Twins won the first game 9-3, but the Blue Jays won the second game 12-2. I think this third game ends in a blow-out as well.
The scoring should come early from the Blue Jays. They are on a tear offensively, and it doesn't really matter if they are left-handed or right-handed. The Blue Jays have scored 47 runs in their past six games, and when they are hot, they are one of the best teams in the game.
Since May 21, two weeks from today, the Blue Jays rank seventh in wRC+ against left-handed pitching on the road with a staggering 169 wRC+. Only Bradley Zimmer has faced Smelzer before, so we don't have any pitcher versus batter data.
What we do know is Smelzer is due for some negative regression. His xERA is very solid at 2.41, placing him in the 94th percentile. His 2.65 FIP is also excellent, but the xFIP at 4.49 is concerning. His xFIP is so high because his HR/FB rate is 0% as he hasn't allowed a home run yet.
That should normalize today against a Blue Jays team that ranks 10th in home runs and hit three yesterday.
The Twins will have to face Kevin Gausman, one of the best pitchers in baseball right now. He'll face a depleted Twins lineup with Carlos Correa out due to COVID. Kyle Garlick and Gio Urshela are still day-to-day after suffering injuries in Friday's game. Max Kepler is also unable to play as he is unvaccinated.
Gausman has been excellent against the Twins current roster. It's a smaller sample, but in 33 PA against the Twins current roster, he's pitched to a .288 xwOBA, a .228 xBA, and a .416 xSLG.
The Blue Jays kryptonite this season has been high-velocity right-handers. Smelzer averages 89.7 MPH on his fastball without any real wipe-out pitches. Smelzer has also had a very easy schedule so far. He's made four starts with two of them coming against the Royals. The other two were against the Tigers and Guardians. I'm expecting a big day from the Blue Jays offense.
I think the Blue Jays cover the spread of the full game and win through the first five innings. The Twins are without three of their key relivers due to being unvaccinated. We saw the Blue Jays crush Dylan Bundy, then put up five more runs against this bullpen. I see a similar story today.
The Picks: Blue Jays -1.5 (-105), Blue Jays First 5 Innings -0.5 (-135)
_______________
New York Mets @ Los Angeles Dodgers: 4:10 PM EST
Trevor Williams (RHP, Mets) [1-3, 3.58 ERA, 1.19 WHIP, 27.2 IP, 23 K, 6 BB]
Julio Urias (LHP, Dodgers) [3-5, 2.89 ERA, 1.11 WHIP, 53 IP, 42 K, 12 BB]
We head to Los Angeles for the final game of a four-game set. The Dodgers have a 2-1 series lead after winning the first two games, but the Mets did a number on Walker Buehler last night for a 9-4 win. Similarly to the Blue Jays game, this one should be all Dodgers.
Julio Urias will toe the rubber for the Dodgers, a southpaw that hasn't exactly looked like himself through the first two months of the season. His four-seam fastball velocity is down from last year and he's coming off a tough start against the Pirates. It wasn't all bad, but he allowed four runs in six innings.
Urias has dominated the Mets in a limited sample. He faced them once last season, throwing five shutout innings. In 36 PA against the Mets current roster, he has a .268 xwOBA, a .214 xBA, and a .282 xSLG. Basically, the quality of contact against Urias from Mets hitters is very weak. The Mets have an average exit velocity of just 82.5 MPH against Urias.
The Mets have struggled against left-handed pitching all year, posting a .699 Team OPS against lefties versus a .761 OPS against righties. That OPS places them 16th in baseball against southpaws. If we shorten the sample to the last couple of weeks, it's even worse. Since May 14, the Mets rank 21st in wRC+ (82) against southpaws on the road.
On the other side, the Dodgers get to face Trevor Williams. Williams isn't a bad pitcher by any stretch, but he does not match up well against the Dodgers. Since May 14, the Dodgers have the eighth best wRC+ (125) in baseball against right-handed pitchers at home.
They've faced Williams before, and it wasn't been pretty for the Mets. Through 50 PA against the Dodgers current roster, he holds a .431 xwOBA, a .317 opponent batting average, and a .624 xSLG. Cody Bellinger is 2-6 with two home runs, and Freddie Freeman and Trea Turner are hitting .300 against him.
The Dodgers are the best team in baseball against right-handed pitching, and coming off a loss, I think they jump out to an early lead. I'll ride with the Dodgers through the first five innings up to -125.
The Pick: Los Angeles Dodgers First 5 Innings -0.5 (-120)
______________
I've written up a quick guide with critical terms and helpful tips.