Analysis
MLB Best Bets Today: Predictions, Odds for Rangers vs. Guardians, Red Sox vs. Angels for June 6, 2022.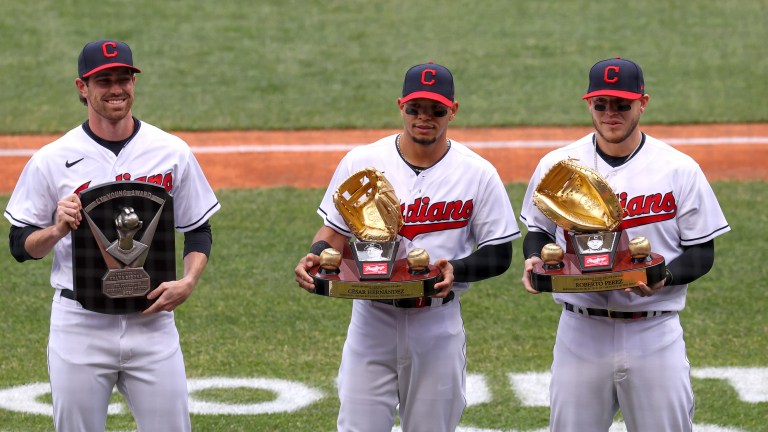 We had a come-back-to-earth moment yesterday. We tailed the Blue Jays aggressively, and it did not work out.
We took them through the first five innings and on the spread, and they lost 8-6. In the first inning, it was basically ruined as Teoscar Hernadez dropped a lazy fly ball that allowed two runs to score. From there, it was rough to watch.
It wasn't all bad yesterday. We took the Dodgers through the first five innings, which was surgical. The Dodgers lost the game outright but won 2-1 through the first half of the game.
We have two more picks today as there are only six games on the slate today. Let's start the week off with a bang.
2022 MLB Regular Season Record: 88-70 (56%) +12.05 units
Subscribe to my New Gambling/Fantasy Baseball Podcast: Not Gambling Advice
Texas Rangers @ Cleveland Guardians: 7:10 PM EST
Jon Gray (RHP, Rangers) [1-2, 4.83 ERA, 1.22 WHIP, 41 IP, 44 K, 15 BB]
Cal Quantrill (RHP, Guardians) [2-3, 3.52 ERA, 1.19 WHIP, 53.2 IP, 33 K, 19 BB]
Happy Cal Quantrill day, everyone! As you all know, I'm obsessed with Quantrill's ability to limit damage while the Vegas books and many people believe he's due for major regression. I can't just blindly tail Quantrill in hopes he continues this, but I do see value with the Guardians today.
Quantrill has only faced these Texas Rangers hitters ten times in his career, and they are 2-10 against him in those at-bats. The Rangers have not been the best against right-handed pitching in 2022, with a .228 batting average and a .357 slugging percentage.
Since May 9, they rank 20th in baseball in wRC+ (82) against right-handed pitching on the road.
The Guardians' offense has found more success against right-handed pitching. Through their first 48 games, they are hitting .251 against right-handers with a much higher slugging percentage of .409.
They have not been performing that well against right-handed pitching at home over this past month but are slightly better than the Rangers with a 91 wRC+.
I trust the Guardians' offense to do their job against an inconsistent Jon Gray. Gray needs to strike out many batters to find success, and Cleveland ranks number one in strikeout rate. The Guardians will force the Rangers to play defense, which ranks 24th in Outs Above Average.
Gray is also worse on the road, while Quantrill is at his best at home. This season, Gray holds a 5.40 ERA and 4.66 FIP on the road versus a 3.55 ERA and a 1.72 FIP at home.
The Guardians play excellent defense, ranking fourth in baseball in Outs Above Average. Quantrill doesn't strike many people out, but the Cleveland defense backs him well.
Jose Ramirez should do just fine off Gray, but Andres Gimenez is carrying an eight-game hitting streak into this game. The Guardians are also working with one of the best bullpens in baseball, while the Rangers are middle-of-the-pack.
I'm willing to back the Guardians as a slight favorite at home. I think the First 5 ML is a safe play, but I'd prefer to let this last the entire game. The Guardians have the bullpen and home-field advantage, so I'd prefer taking them through the whole game up to -120.
The Pick: Cleveland Guardians ML (-110)
_____________
Boston Red Sox @ Los Angeles Angels: 9:38 PM EST
Michael Wacha (RHP, Red Sox) [3-1, 2.43 ERA, 1.01 WHIP, 40.2 IP, 27 K, 14 BB]
Noah Syndergaard (RHP, Angels) [4-3, 4.02 ERA, 1.21 WHIP, 40.1 IP, 27 K, 9 BB]
We travel to Los Angeles for the first game of a four-game series between two teams going in different directions. The Angels have now lost 11 straight after blowing a lead to the Phillies in yesterday's game. The Red Sox have won four in a row, winning by a combined score of 27-5. Both teams will meet in what should be a close, high-scoring game.
Noah Syndergaard will get the ball for the Angels, and his results have been "okay" to start the 2022 season. This doesn't seem like the same Noah Syndergaard we were accustomed to in New York. He used to strike out hitters at nearly a 25% rate, which is now at 15.9%.
We saw this exact matchup on May 3, where Syndergaard threw seven innings, allowing eight hits on three earned runs. In that game, the Red Sox hit nine balls over 95 MPH, and their offense was at a much worse standing than it currently is.
As of May 19, the Red Sox have the number one wRC+ (155) against right-handed pitching on the road. Seeing Syndergaard recently should bode well for this Red Sox offense. The Sox won't have to travel far; they just beat Frankie Montas on the road in Oakland.
In last night's game, the Angels had to use the bulk of their bullpen after Patrick Sandoval only gave them 4.2 innings. They've played five games in four days where no starter has pitched more than 5.2 innings.
Not only should the Red Sox feast on Syndergaard, but they should also be able to piece together a few runs against the seventh-worst bullpen by ERA this year. The Angels also have the second-worst FIP as a bullpen; it's not a good unit.
On the other side, the Angels face Michael Wacha, who's had much better results thus far than his opponent. Wacha threw five shutout innings against the Angels on May 3, but the familiarity should help the Angels at home.
The story here is Mike Trout, who is 0-28 and has only reached base twice since May 29. Today's the day he breaks out of this; it just has to happen.
Wacha's best quality this season has been his ability to limit hard contact without getting whiffs. He ranks in the 82nd percentile in Hard-Hit rate but just the ninth percentile in whiff rate.
That's not a recipe that'll last long, and in the past three seasons, he's had an ERA over 4.75. His xERA is 3.86, a number that I feel he'll be around there when we look back at his season.
While the Angels have had a terrible road trip, they are still the best team in baseball against right-handed pitching at home over the past month. Since May 5, the Angels rank first in wRC+ (135), and if we shorten that sample to the fast few weeks (May 23), they rank 7th in baseball with a 130 wRC+.
Wacha has also had his struggles on the road this season. In four starts on the road, he has a 4.12 ERA and a 4.77 FIP in 19.2 innings. In four starts at home, he has a 0.86 ERA and a 3.52 FIP in 21 innings.
The Angels should get to Wacha but also be able to score against the Red Sox bullpen. They rank 14th in bullpen ERA and 17th in FIP.
This game should be very entertaining with plenty of run-scoring. We have the wind blowing out to center field, and ballparkpal calls for a 16% increase in home runs. Both these teams can hit the long ball, so expect fireworks in Los Angeles this evening.
The line opened at 8.5, but has moved to 9 even though more money is currently on the under. Combine that with the knowledge of how these offenses have been playing, I love this over.
The Pick: Red Sox vs. Angels Over 9 (-105)
______________
I've written up a quick guide with critical terms and helpful tips.