Analysis
MLB Best Bets: Predictions, Odds for Phillies vs. Dodgers, Orioles vs. Tigers, Mets vs. Mariners for May 13, 2022.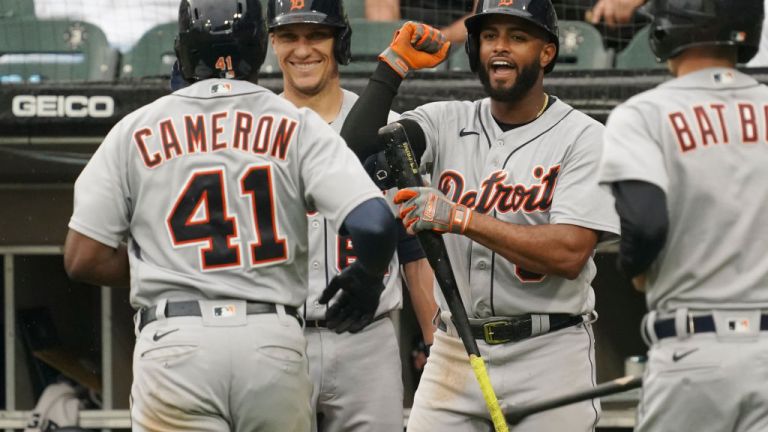 Apologies for the delayed article. I took a trip to the ocean today to cleanse myself of all the garbage picks I've been giving out lately.
It all came crashing down yesterday. An 0-3 day can mess with my mental state, but I trust my analysis and way of doing things. Sometimes the ball doesn't bounce your way. We took the first five innings and the whole game over in Mets vs. Nationals.
We took the Dodgers spread as well, another loss on the record. The Phillies won 9-7, but they were up six runs for most of the game before the Phillies bullpen came in and blew it.
I'm 3-9 in my last 12 picks. It's the worst losing streak of the season by far. On occasion, a closer runs into blown saves, and that's how I'm feeling. Bring on the closer mentality; short memory.
Back at it again with three more MLB Best Bets.
Peter's 2022 MLB Regular Season Record: 59-43 (58%) +12.91 units
Subscribe to my New Gambling/Fantasy Baseball Podcast: Not Gambling Advice.
Philadelphia Phillies @ Los Angeles Dodgers: 10:10 PM EST
Kyle Gibson: (RHP, Phillies) [3-1, 2.94 ERA, 1.07 WHIP, 33.2 IP, 29 K, 12 BB]
Walker Buehler: (RHP, Dodgers) [4-1, 1.96 ERA, 1.06 WHIP, 36.2 IP, 32 K, 9 BB]
Yes, I'm doing it again. I'm taking the Dodgers' spread against the Phillies in game two of a four-game series.
The first game reminded us that Philadelphia sports can and will implode against the pressure. However, they did just enough to come away with the victory, as Corey Knebel stranded the bases loaded in the ninth inning.
That will not be the case in this matchup against Clayton Kershaw and company. Kershaw will be countered by Kyle Gibson, who has struggled against this current Dodgers lineup in the past. In 60 plate appearances, Gibson sports a .496 wOBA, a .327 AVG against, and a 12.29 FIP. Mookie Betts has terrorized Gibson in the past, hitting .400 with three home runs, seven RBIs, and two walks in 20 ABs. Kershaw has also excelled against the Phillies in the past. He has a .289 wOBA, a .230 AVG against, and a 2.85 FIP in 131 plate appearances against current Phillies hitters.
While Gibson has been solid this season, Clayton Kershaw has been that much better. Over his last 18 innings, the left-hander has allowed 16 total baserunners, and only two of those runners came to score. Kershaw has pitched to a near Cy Young level this season, other than one subpar outing against the Braves, where he had a line of 5.0 IP, 6H, 4 ER.
While the Phillies have a strong lineup and have hit well against lefties this season, the Dodgers have arguably the most robust lineup in baseball and are not about to lose three games in a row.
Gibson has also struggled against the Dodgers throughout his career, getting shelled all three times he has faced them, giving at least five runs in each start. I do not expect today to be any different and will be rolling with the Dodgers -1.5 at -105.
The same trend I spoke about yesterday is still alive. The Dodgers hold a 20-10 record and 20-10 ATS (Against the Spread). I'm rolling with the best team in the National League to bounce back at home.
IMPORTANT: BET VOIDED: Clayton Kershaw was put on IL with joint inflammation.
I'm still rolling with the Dodgers on the spread. The change was made to Walker Buehler, who I have full faith in to defeat the Phillies.
Buehler has been phenomenal in two starts in May, throwing 12 innings of one-run ball. Those two starts were against the Cubs and Tigers, but when Buehler is on, the lineup doesn't usually matter.
I still think the Dodgers get to Gibson early, and the Phillies bullpen won't do them any favors in the later innings. Bring us home, Dodgers.
The Pick: Los Angeles Dodgers -1.5 (-105)
__________
Baltimore Orioles @ Detroit Tigers: 7:10 PM EST
Jordan Lyles: (RHP, Orioles) [2-2, 4.05 ERA, 1.50 WHIP, 33.1 IP, 26 K, 11 BB]
Eduardo Rodriguez: (LHP, Tigers) [0-2, 4.50 ERA, 1.16 WHIP, 32 IP, 31 K, 11 BB]
The Detroit Tigers welcome the Baltimore Orioles to town for game one of a three-game series. Both these teams will not find themselves in the playoff race this year, but they have shown plenty of promise for the future.
The Orioles will be rolling with Jordan Lyles, who newly acquired Eduardo Rodriguez will oppose. Lyles has faced these current Tigers hitters 60 times, and he has a line of a .378 wOBA, a .310 AVG against, and a 4.65 FIP, while Rodriguez has a .345 wOBA, a .277 AVG against, and a 4.33 FIP in 103 plate appearances.
Austin Hayes and Ryan Mountcastle have done a lot of the damage against Eduardo Rodriguez. They are a combined 6-11 with two doubles and a home run against him. Unfortunately, those two players should sit out this game with injuries. Hayes cut his hand in yesterday's game and is currently day-to-day. Mountcastle hasn't played since May 10th with a wrist issue, and he's also day-to-day. At the time of writing, it is unclear whether or not either will play, but we do know they are banged up.
Rodriguez is coming off his best start of the season, giving only one run in 6.2 innings in Saturday's 3-2 Tigers loss to Houston. Rodriguez is very familiar with Baltimore. The lefty is 12-5 with a 3.11 ERA and 1.13 WHIP in 22 career outings against the Orioles, and there is no better team for him to face to get his first win of the season.
If he can give the Tigers six quality innings, he can turn it over to a very underrated Tigers bullpen that ranks third in the MLB with a 2.79 ERA.
Jordan Lyles also struggles on the road. In 2021 he had a 5.56 ERA on the road, and in 2022 he had an even worse ERA on the road of 6.75. He faced the Tigers last year at Comerica Park, allowing four runs over seven innings
I know this Tiger's offense has been struggling, but this has all the makings of a bounce-back game for the Tigers to reach double-digit wins on the season finally. They are well-rested, and the Orioles have traveled in from St. Louis.
I think the Tigers will be ready to get it done tonight. Let's roll with the money line.
The Pick: Detroit Tigers ML (-140) (Play to -150)
______________
Seattle Mariners @ New York Mets: 7:10 PM EST
Marco Gonzales: (LHP, Mariners) [1-4, 3.91 ERA, 1.62 WHIP, 25 IP, 17 K, 10 BB]
Max Scherzer: (RHP, Mets) [4-1, 2.92 ERA, 0.95 WHIP, 37 IP, 49 K, 9 BB]
The Mets host the Mariners in game one of their three-game interleague series tonight. Marco Gonzales will be on the mound for the Mariners as he faces up against Max Scherzer.
So far, Seattle has had a very disappointing season. They found success early during the first three weeks, but they have struggled since. In April, they rocked a .710 OPS as a team, but ever since May began, they sit with a .632 OPS. They have now dropped three straight series against the Astros, Rays, and Phillies. While that is solid competition, it will not get any easier at Citi Field tonight.
Both starting pitchers have faced the opposing starting hitters about 50 times. In 50 plate appearances, Gonzales has a .253 wOBA, a .191 AVG against, and a 4.11 FIP, while Scherzer has a .345 wOBA, a .229 AVG against, and a 5.10 FIP in 53 plate appearances against the current Mariners roster.
The Mariners really like playing at T-Mobile Park and hate playing on the road. They are 9-7 at home, rocking a team OPS of .756. On the road, they are 5-11 with a .610 OPS.
A struggling offense does not want to see Max Scherzer. And after a strong start, the Mariners are simply failing to win games at a consistent rate. They've lost eight of their last ten games, and their offense has been hit or miss in all of those games. The Mets are in the top five in pretty much every significant offensive and pitching category as they've dominated their division.
I think the Mets get to Marco Gonzales today as he is very susceptible to the longball. He has allowed five in his last four outings. Max Scherzer will get the job done, and the Mets will take care of the -1.5 run line.
The Pick: New York Mets -1.5 (+100) (Play to -110)
__________________________
I've written up a quick guide with critical terms and helpful tips.