Analysis
MLB Best Bets: Predictions, Odds for Guardians vs. White Sox, Phillies vs. Mariners, Cubs vs. Padres for May 9, 2022.
Three MLB Best Bets for May 9, 2022.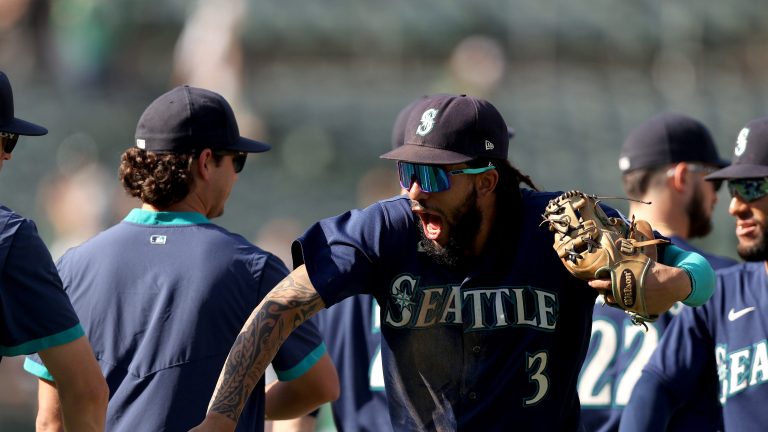 Yesterday, we took the day off to celebrate Mother's Day. Saturday was another winning day. The Plane Bathroom picks went 2-1, bringing plane bathroom picks to 9-5 all time. If you are unfamiliar with what I'm talking about, check us out on Tik Tok.
We took the White Sox to win against the Red Sox, winning 3-1 in the 10th innings. We also took the under through the first five innings of that game, hitting easily without a run scored. We got robbed by the Astros through the first five.
They were unnecessarily aggressive against Eduardo Rodriguez and only got one run across. Miguel Cabrera had a two-run double for the Tigers to win it, and it happened to be Miggy's 600th of his career.
It's Monday, so you know what that means. Iced Coffee and three MLB Best Bets.
Peter's 2022 MLB Regular Season Record: 56-34 (62%) +20.04 units
Subscribe to my new Gambling/Fantasy Baseball Podcast: Not Gambling Advice.
Philadelphia Phillies @ Seattle Mariners: 9:40 PM EST
Ranger Suarez: (LHP, Phillies) [2-1, 4.63 ERA, 1.63 WHIP, 23.1 IP, 15 K, 10 BB]
Chris Flexen: (RHP, Seattle) [1-4, 3.10 ERA, 1.14 WHIP, 29 IP, 17 K, 9 BB]
The Mariners welcome the Phillies for game one of their three-game interleague series at T-Mobile Park. It has been five years since these two teams have faced each other. Unfortunately for the Phillies, they have a tough matchup in this one. They have to travel across the country without an off day to play a Mariners team that's been great at home.
Not only that, they've lost six of their last eight games. Nothing is going right for Philly, and I expect that to continue today.
The pitching matchup will be Ranger Suarez against Chris Flexen. As one can imagine, since these two clubs haven't faced each other in quite a while, neither of the starting pitchers has often faced the opposing team's lineup.
However, there are a few key reasons why I believe the Mariners will take care of this game tonight.
For one, I do not trust Ranger Suarez at the moment. He was incredible last year, posting an ERA under two. His fastball is getting crushed this year, and his changeup doesn't seem to keep hitters as off-balance as the previous season. Through five starts this year, he's allowed at least three earned runs in three of them.
The bullpen in Philadelphia has a team ERA of 4.50 and a 1.35 WHIP. Both of these stat lines are in the bottom six of the majors. The Phillies suffered a historic collapse against the Mets last week, with Jordan Norwood and Corey Knebel conceding four earned runs before they could finally get the third out. They blew a 99% chance to win at the time; that's the 2022 Phillies.
Chris Flexen has been far better than this 1-4 record may suggest. He has allowed three runs or fewer in every one of his five starts this season. The Mariners have given him very little support, combining to score five total runs in games started by Flexen this year. This should be a low-scoring game, but I'm confident the Mariners pull it out with their excellent juju at home.
J.P. Crawford is back in the lineup tonight, and Julio Rodriguez seems to be squaring the ball up from gap to gap. After finally getting a win to break their six-game losing streak, I think the Mariners carry over their confidence into this three-game series and get game one started on the right foot. I would take the Mariners money line up to -130.
The Pick: Seattle Mariners ML (-120)
_____________
Chicago Cubs @ San Diego Padres: 9:40 PM EST
Kyle Hendricks: (RHP, Cubs) [1-3, 5.64 ERA, 1.48 WHIP, 30.1 IP, 23 K, 12 BB]
MacKenzie Gore: (LHP, Padres) [2-0, 1.71 ERA, 1.19 WHIP, 21 IP, 22 K, 9 BB]
The Padres welcome the Chicago Cubs tonight after a thrilling victory over the Marlins on Sunday. Jorge Alfaro launched a cement-mixer slider 449 feet to send all the mothers in the crowd home happy. But nobody could have been happier than our own Aram Leighton, Alfaro's most prominent supporter since the beginning.
The Cubs are in a rough spot here. They played the Dodgers last night on Sunday Night Baseball, and now they have to travel from Chicago to San Diego without an off-day. They lost 7-1 yesterday, and they haven't scored more than three runs in nine straight games. In eight of those games, they've scored two or fewer runs. This offense can't do anything right now, and they won't get a breather against one of the most talented young pitchers in the game.
The Padres will be well-rested as they continue with game five of their seven-game homestand. They are one of the best teams in baseball right now, winning nine of their last 12 games. They'll send out MacKenzie Gore today, who's been lights out through four starts this year.
He's averaging one run per start, but he has faced the Reds in two of those. Against the Guardians and Braves, he threw 11 innings while only allowing three runs. I expect the Cubs bats to come out slow after the travel day, and I hope the Padres bats to come out hot.
The reason for the hot start from the Padres is the man on the mound for the Cubs. Kyle Hendricks has been straight-up bad in 2022, and he was one of the worst pitchers in baseball in 2021. He's been historically worse outside of Wrigley Field, and he hasn't been good against the Padres.
Through 54 PA against the Padres' current roster, he's pitched to a 5.79 FIP, a .286 opponent batting average, and a .466 xSLG. Manny Machado was the best player in baseball through the first month, and he's 4-9 against Hendricks in his career.
The Dodgers thrashed the Cubs over the weekend, while San Diego is coming off a series victory over the Marlins. After such a thrilling win for the Padres, I expect that momentum to carry over early in this game. With this pitching matchup and the Cubs' recent struggles, I expect the Padres to jump out to an early lead through the first five innings and cover the -0.5 run line with ease. I would take this at about any value that isn't egregious.
The Pick: San Diego Padres First 5 Innings -0.5 (-105)
______________
Cleveland Guardians @ Chicago White Sox: 8:10 PM EST
Zach Plesac: (RHP, Guardians) [1-3, 4.44 ERA, 1.41 WHIP, 26.1 IP, 16 K, 8 BB]
Michael Kopech: (RHP, White Sox) [0-0, 1.17 ERA, 1.04 WHIP, 23 IP, 23 K, 11 BB]
The White Sox welcome the Cleveland Guardians for game one of their three-game series tonight. It will be Zach Plesac on the bump for the Guardians, and Michael Kopech will counter him. The White Sox have won five in a row while not scoring more than four runs. On the other hand, the Guardians have been piecing together runs, but they'll have a tough time off a travel day.
The Guardians won't have to travel far, flying from Cleveland to Chicago. But they didn't have an off-day in between, and they face flamethrower Michael Kopech who's been nails all year.
Opposing Kopech is Zach Plesac, who hasn't jumped out to a great start. Funny enough, his best start of the season came against the White Sox, where he allowed just two earned runs in 6.2 innings. The White Sox offense looks barren at the moment, as Eloy Jimenez, Yoan Moncada, and Andrew Vaughn are all sidelined with injuries.
This year, the White Sox are rocking a .598 OPS against right-handed pitching, so I'm expecting Plesac to turn in another solid start.
This year, the Guardians have done very well against right-handed pitching, but it seems rather flukey to me. They crushed the Reds, Royals, and A's right-handed pitching while struggling against more competent right-handers. Kopech hasn't allowed more than two runs in a start this year, and I don't think he does today either.
In yesterday's game, the Guardians could muster two runs off Alek Manoah at home. Kopech has been even better than Manoah this year, and he features a similarly high-powered fastball and slider combination.
Now that the Guardians have to travel, I think Kopech allows one run or fewer. Considering the White Sox couldn't hit the water if they fell off a boat right now, I see Plesac limiting their offense to two runs at the most.
I like this number at four, as I'd be shocked if it's anything over that. I'm taking this line at four, but it might be a stay away if it creeps down to 3.5. I still think it will be very low-scoring, but that number at four is essential.
The Pick: Guardians vs. White Sox First 5 Innings Under 4 (-110)
__________________________
I've written up a quick guide with critical terms and helpful advice if you choose to tail my daily picks. This daily column is updated every day between 9:00 AM – 12:00 PM EST.