Analysis
MLB Best Bets Today: Predictions, Odds for Giants vs. Reds for May 28, 2022.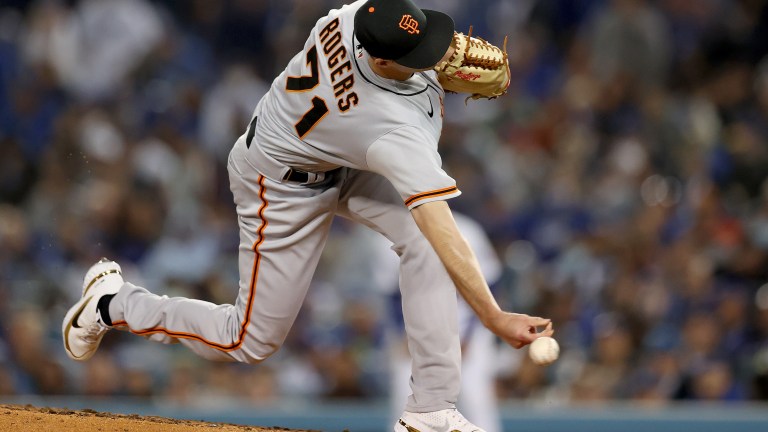 Yesterday was bittersweet.
We won our play of the month, which was the Twins through the first five innings. They got off to a fantastic start by scoring four runs in the first innings. Things got dicey as the Royals scored four runs in the next two innings to tie it up. Luckily, Carlos Correa hit a home run to make it 5-4, and they got one more run from Keller to win 6-4 through five innings.
We took the Astros through the first five innings with Verlander on our side. He had his worst start of the season against a team he's dominated so far. Flexen, who is due for regression, and this was his third appearance against the Astros, shut them down through seven innings. Fluke.
The Padres lost through the first five but ended up winning the game. The bats started slowly against Quintana, who was surprising to me. Nonetheless, we move forward with today's pick.
I spent about four hours this morning looking for multiple picks, but nothing has stood out to me besides this play today. No sense in pushing it, so I have one pick.
2022 MLB Regular Season Record: 77-62 (55%) +9.96 units
Subscribe to my New Gambling/Fantasy Baseball Podcast: Not Gambling Advice.
San Francisco Giants @ Cincinnati Reds: 4:10 PM EST
Alex Wood: (LHP, Giants) [3-3, 4.82 ERA, 1.55 WHIP, 37.1 IP, 39 K, 12 BB]
Vladimir Gutierrez: (RHP, Reds) [0-6, 8.70 ERA, 1.90 WHIP, 30 IP, 24 K, 21 BB]
We head to Cincinnati for the second game of a three-game set. The Reds beat Carlos Rodon yesterday. You heard that, right? One of the worst teams in baseball against left-handed pitching this year put up 20 runs two days ago in a game started by a left-hander and five more runs yesterday. The Giants, on the other hand, is facing one of the worst pitchers in baseball at the moment.
Vladimir Gutierrez will get the ball for the Reds, and he should be in for a rough one today. He's winless with an 8.70 ERA. It's easy to look at those numbers and assume the Giants get to him, but we see why when we dig into his pitch mix.
His fastball is the worst pitch in baseball right now. That's not a joke; his four-seam fastball has the worst run value of any pitch in the majors. He throws that pitch 50.6% of the time and doesn't have an out-pitch to get whiffs. He's in the seventh percentile in whiff rate and the fifth percentile in chase rate. He doesn't get swings and misses.
He can't strike anyone out because he doesn't have an out-pitch. All four of his pitches have a positive run value, which in this case, is not a good thing. His curveball, which he throws about 13% of the time, ranks as the 82nd worst pitch in baseball according to run value. 63% of the pitches he throws are some of the worst in the game.
He'll face a Giants lineup that just had an off-day offensively yesterday. They shouldn't have the same struggles off Gutierrez, as they are one of the best offenses in May. Not only that, they scored 22 runs in two games before last night's matchup.
Alex Wood will toe the rubber for the Giants, who have been far less effective than previous years. He's getting primarily crushed by right-handed bats, and the Reds have deployed entirely right-handed lineups against lefties. This year, Wood has a 1.77 WHIP vs. right-handed bats, plus they have a .882 OPS against him.
The one lefty they might use, Joey Votto, is 5-14 with two doubles and a home run against Wood.
Tommy Pham sat out last night's game against the Giants due to a pregame incident with Joc Pederson, but he's expected to play today. He's been one of the better bats against left-handers in their lineup.
Following Gutierrez will be one of the worst bullpens in the bigs. We spoke about this bullpen a couple of days ago, as they are due for some positive regression. The problem for them is they've played eleven straight games without an off-day. The Giants should get to Gutierrez early before opening it up to the third-worst bullpen ERA in the majors that has been used extensively lately.
The Giants bullpen is loaded with big names that have not performed well. Jake McGee and Tyler Rogers have not been able to replicate their success in 2021. They now sit with the fifth-worst bullpen ERA, just two spots behind the Reds.
These two teams are constantly going over. In games featuring the Reds, the over is 26-18-1; that's the best in baseball. At Great American Ballpark, the over is 14-5 this season, the third-best mark in the game. Great American Ballpark ranks number one in park factor on baseball savant, over Coors Field.
The Giants tend to go over more often than not. In games featuring the Giants, the over is 25-18-1, third-best in baseball.
This should be a huge bounce-back game for the Giants, but I think the Reds can keep it close. This is a recipe for a huge over. This line opened at 9 and has since moved to 9.5.
The Pick: Giants vs. Reds Over 9.5 (-105)
________________
I've written up a quick guide with critical terms and helpful tips.