Analysis
MLB Best Bets, Predictions, Odds, Rangers vs. A's, Nationals vs. Diamondbacks, Cardinals vs. Reds for July 23, 2022.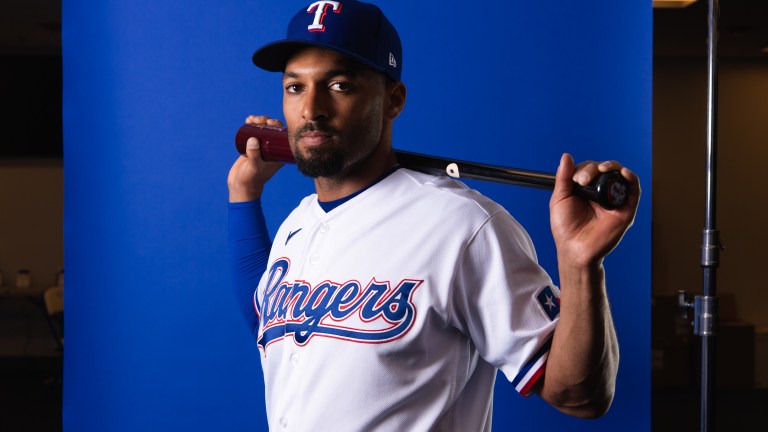 Alright, enough of this limiting myself nonsense. I've tried to stay conservative as I've failed to hit a bet, but I love the board too much today. It may be wiser to go with three plays instead of overthinking one matchup.
Today, I have three MLB Best Bets to put us on the right track. Let's get straight into it.
2022 MLB Regular Season Record: 136-119 (53%) +18.99 units
Texas Rangers vs. Oakland A's: 9:07 PM EST
Matt Bush (RHP, Rangers) [2-1, 3.31 ERA, 1.07 WHIP, 32.2 IP, 40 K, 9 BB]
James Kaprielian (RHP, A's) [1-5, 5.09 ERA, 1.36 WHIP, 69 IP, 45 K, 32 BB]
We head to Oakland for the second game of a three-game set between division foes. Oakland won last night's game behind a strong performance from Cole Irvin, but the Rangers were due for a loss after traveling from Miami to Oakland without an off-day. The bats came out slow but returned late to make it a close one, 5-4. I don't expect the bats to be slow for Texas today as they'll face a pitcher they've been able to beat up before.
That pitcher is James Kaprielian, who has not enjoyed a particularly good season this year. He's had a significant walk and home run problem, and he's even performed worse at home. This will be his third appearance against the Rangers, and the first two didn't go so well. He's allowed seven earned runs in 9.1 innings, with his most recent start coming against the Rangers.
The Rangers have been great against left-handed pitching this year and rank around major league average against right-handers this year. In the past month, they've been solid against right-handed pitching on the road. They rank 7th in wRC+ with a .273/.330/.454 slash line with the eighth best wOBA at .341.
In 82 PA against Kaprielian, the Rangers have a .286 opponent batting average, a .345 xwOBA, a .482 xSLG, and a 15.7% K rate. This Rangers lineup should do well against Kaprielian in their third time facing him and the second time in the last two weeks. Following Kaprielian will be the tenth worst bullpen in terms of ERA, and they'll probably have to shoulder the load as he rarely goes deep into games.
Opposing him will be Matt Bush, who should only pitch the first inning. He hasn't allowed a run against Oakland this season in 4.1 innings. He'll be followed by Taylor Hearn, who's also succeeded against the A's. In his lone appearance this season against Oakland, he threw six innings and allowed three earned runs. In 40 PA against the A's current roster, he's rocking a .216 opponent batting average, a .308 xwOBA, a .408 xSLG, and he's striking out hitters at a 25% rate.
The Rangers are the much better team, and the A's have won three games in a row just once this year in three games against the Tigers. I have zero faith in this Oakland team especially when you consider the Rangers have won two of three in both series against them this year. Everything favors the Rangers here besides home field advantage, so I'll play them to win the game outright today at a solid price of -130.
The Pick: Texas Rangers ML (-130)
1.3 Units to Win 1 Unit
__________
Washington Nationals vs. Arizona Diamondbacks: 8:10 PM EST
Anibal Sanchez (RHP, Nationals) [0-1, 7.20 ERA, 1.20 WHIP, 5 IP, 5 K, 2 BB]
Madison Bumgarner (LHP, Diamondbacks) [5-9, 3.83 ERA, 1.40 WHIP, 96.1 IP, 69 K, 33 BB]
We head to Arizona for the second game of a three game set. The Diamondbacks crushed the Nationals yesterday 10-1 behind a very strong performance from Zac Gallen on the mound. The Diamondbacks offense looked fantastic, and it seems the Natinals are reeling with all the noise surrounding their superstar, Juan Soto. The money line has shot up from -125 to -155 in favor of the Diamondbacks for a good reason.
When you glance at Madison Bumgarner's baseball savant page, he looks like a ticking time bomb. His xERA sits at 5.08 placing him in the 14th percentile in baseball. Good thing is, that regression should come later as the Nationals can't hit a left-handed pitcher to save their lives.
In Bumgarner's last start against them, he threw five shutout innings. He's been better at home this season (3.15 ERA vs. 4.71 ERA on the road) and he has very solid advanced numbers against the Nationals current roster. Through 87 PA against this current roster, he holds a .216 opponent batting average, a .316 xwOBA, and a .334 xSLG.
Since June 22, a month from yesterday, the Nationals have the second worst wRC+ against lefties in the league at 72 with a .211/.284/.324 slashline. I normally don't like to fade the team that just lost by a ton, as more often than not they'll bounce back. I re-watched the game late last night and early the morning, and if you missed it, they put up the worst at-bats ever. Juan Soto and Josh Bell are the only hopes, and they are a combined 1-11 against Bumgarner.
Opposing Bumgarner will be Anibal Sanchez who's difficult to analyze. We just haven't seen him much as he's only made one start this year. That was his first start since 2020, and he allowed four runs in five innings against the Braves. The Diamondbacks offense is nowhere near the Braves, but it is interesting that over the past month, the Diamondbacks have a 105 wRC+ and the Braves have a 112 wRC+ against right-handers. I like offenses that walk and don't strike out, and over this span, Arizona second highest walk rate and second lowest strikeout rate against righties.
I'll be rolling with the home team through the first five innings. I do not trust the Nationals one bit.
The Pick: Arizona Diamondbacks First 5 Innings -0.5 (-110)
1.1 Units to Win 1 Unit
____________
St. Louis Cardinals vs. Cincinatti Reds: 6:40 PM EST
Steven Matz (LHP, Cardinals) [3-3, 6.03 ERA, 1.39 WHIP, 37.1 IP, 44 K, 8 BB]
Mike Minor (LHP, Reds) [1-6, 6.21 ERA, 1.48 WHIP, 42 IP, 38 K, 15 BB]
We head to Cincinatti for the second game of a three game set. The Reds beat up on Adam Wainwright once again but the Cardinals got to Graham Ashcraft as well. There were nine runs scored in the first five innings. The offense was hot early, and I expect even more today when looking at this pitching matchup.
Steven Matz will make his first start since May 22 after a shoulder injury kept him out for an extended amount of time. Shoulder injuries for pitchers are scary, but pitching in Great American Ballpark off an injury against a team that hits lefties might be even scarier.
At this point, Great American Ballpark is as much of a hitters park as Coors Field. Since 2020, Baseball Savant gives both Coors Field and Great American Ballpark a 111 Park Factor, tied for first in baseball. Steven Matz pitched well in his lone start at Great American this year, but he was pretty lucky. He allowed seven hits and eight balls hit over 95 MPH. Coming off an injury I expect him to get hit even harder, and I don't think he'll be as lucky.
The Reds have some fantastic advanced numbers against Steven Matz. In 47 PA against the Reds current roster, he has a .415 opponent batting average, a .533 xwOBA, and an .812 xSLG. You don't see numbers that bad often, and two of those PAs came against Jeff Hoffman, a pitcher.
Opposing Matz will be Mike Minor who should struggle today as well. The Cardinals have an explosive lineup against left-handers, and Mike Minor fits right into their wheelhouse. The Cardinals have struggled against high velocity this season, not so much lately, but over the full season the offense ticks down against it. Minor is a soft throwing lefty with control issues. The Cardinals are a patient offense that destroys baseballs if they aren't over 95 MPH. If Mike Minor performs well, I don't know what to tell you.
His advanced numbers aren't as bad as Matz's, but they are still terrible. Minor hasn't faced the Cardinals this season, so these are from when he was even better as a pitcher. In 70 PA against the Cardinals' current roster, he holds a .317 opponent batting average, a .368 xwOBA, and a .557 xSLG. Tommy Edman is the one hitter without much success, going 0-6. But against Minor, he's hit the ball hard with an average exit velocity of 93 MPH. I don't think a single hitter in this lineup has a bad matchup today.
With all of these different factors working in favor of the offenses, I'll be on the first five innings over. The full game over is a fine play, I just don't want to mess with this Cardinals bullpen considering the Reds drop off a cliff against right-handed pitching. If we saw nine runs yesterday with a better pitching matchup, we should see at least six runs in this one. I normally don't take overs, but how could you not look at this matchup without tailing the over.
The Pick: Cardinals vs. Reds First 5 Innings O 5.5 (-110)
1.1 Units to Win 1 Unit.
__________