Analysis
MLB Best Bets, Predictions, Odds for Mets vs. Braves, Orioles vs. Cubs for July 12, 2022.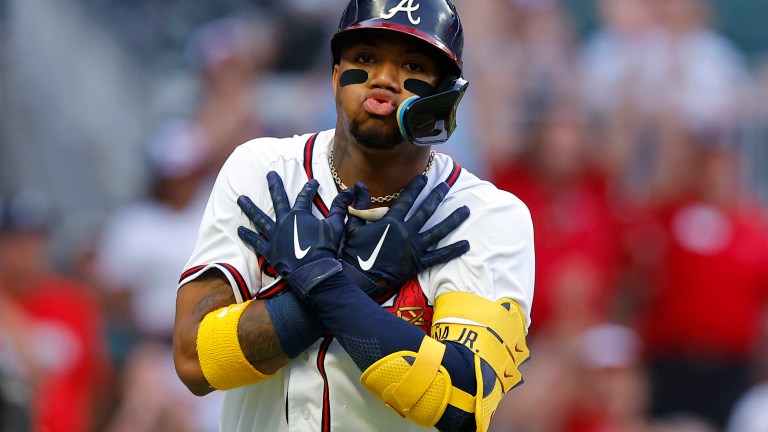 Yesterday was so annoying. We took the Rays through the first five innings and ended up with a push, but the Rays went on to score in the sixth inning and ended up winning the game by five. For all you Rays money line bettors, you won easily. For all those who went with the first five, we ended up with a push.
That's baseball for you. The Rays took an early four-run lead, blew it, then scored five more of their own.
Today, I have two MLB Best Bets for you to turn the ship around. We are still very much in the positive, and I'm confident in these two plays.
2022 MLB Regular Season Record: 130-105 (55%) +18.49 units
Subscribe to my Gambling/Fantasy Baseball Podcast: Not Gambling Advice
New York Mets vs. Atlanta Braves: 7:20 PM EST
David Peterson (LHP, Mets) [5-1, 3.48 ERA, 1.27 WHIP, 62 IP, 67 K, 27 BB]
Spencer Strider (RHP, Braves) [4-2, 2.60 ERA, 0.97 WHIP, 65.2 IP, 102 K, 25 BB]
We head to Atlanta for the second game of a three-game set between division rivals. This is shaping up to be one of the more competitive series of the year, as the Mets beat Max Fried behind an excellent performance from Max Scherzer.
While the Braves were only able to put up one run, they hit the ball hard all night, hitting 12 balls over 95 MPH. The Mets' put up four runs in the game, but only had nine balls hit over 95 MPH. The Braves are due for an offensive outburst, and that should come today against David Peterson.
Peterson isn't bad by any stretch, but the Braves have one of the best offenses in baseball against left-handed pitching. His 3.71 xERA implies some slight negative regression, and his 5.59 ERA in June shows it's starting to happen. The Braves have the third-best OPS as a team against left-handed pitching this season, but they haven't performed well in the past month. They have a 103 wRC+ since June 11 and it's gotten worse as the month went along. I expect them to break out of that today.
David Peterson is primarily fastball, slider, and changeup, and the Braves match up really well against that pitch mix. Especially the slider, as Acuna, Swanson, Riley, and Ozuna have above-average run values against that pitch. Not only that, all of those hitters named are better against left-handed pitching. I expect the top of the lineup to get out to a hot start, especially Austin Riley.
The Mets have the 8th best OPS as a team against righties this year, but they'll face the scorching hot Spencer Strider. This man looks like one of the best pitchers in baseball, displaying 100 MPH heat and a wipeout slider. This Mets offense is also missing Starling Marte and Jeff McNeil, two of their best hitters this season. It's not just important that they are out, those two are contact-oriented and have performed well against high velocity. Without them, the Mets lineup looks rather thin.
This is shaping up for a Braves bounce-back game, but I'd prefer to play the Braves through the first five innings. It's better valued and with how the top of the lineup matches up against Peterson, I think they can score enough to win. While I don't expect Strider to completely shut out the Mets' offense, he should limit damage enough for the Braves to take the early lead.
The Pick: Atlanta Braves First 5 Innings -0.5 (-130)
1.3 Units to Win 1 Unit
____________
Baltimore Orioles vs. Chicago Cubs: 8:05 PM EST
Jordan Lyles (RHP, Orioles) [5-7, 4.50 ERA, 1.40 WHIP, 98 IP, 81 K, 31 BB]
Adrian Sampson (RHP, Cubs) [0-0, 2.91 ERA, 1.02 WHIP, 21.2 IP, 19 K, 3 BB]
We head to Chicago for the first game of a two-game set. The Orioles are one of the hottest teams in baseball and the Cubs have lost six of their last eight games. This is a reasonably even matchup, but I believe the wrong team is favored. The public has come in on the Cubs, and we've seen a reverse line movement. The Cubs opened as -130 favorites, and it's slightly trickled down to -125 or -120 in some places.
Jordan Lyles has been bad on the road; not going to sugarcoat that. He has a 5.89 ERA on the road versus a 2.72 ERA at home. There is a wide discrepancy in FIP, but the xFIP looks rather similar. The reason being is Lyles has been prone to the home run ball on the road, allowing all 12 of his home runs away from home. If the wind was blowing out at Wrigley, I'd be concerned, but the wind is blowing east, meaning the wind direction is blowing towards the right-field foul territory.
Not only that, the Cubs' offense hasn't shown much power. They have had the 25th ranked ISO against right-handed pitching since July began. They also are rocking a .390 SLG, ranking 22nd in baseball during that time span.
Adrian Sampson will get the ball for the Cubs who's had success through the early goings. At the end of the day, he's a 30-year-old arm who has been up and down from AAA. I'm not confident that he'll keep this ERA under three after this start.
Since July began, the Orioles have a 103 wRC+ against right-handed pitching while the Cubs sit with an 86 wRC+. The Cubs are striking out at the fifth-highest rate during that span while the Orioles sit in 23rd.
The Orioles also have a clear bullpen advantage. The Cubs sit with the fifth-worst bullpen in baseball and had to use it a lot against a Dodgers team that just swept them in Dodger Stadium. The Orioles have the fifth-best bullpen ERA in baseball. Even if the Cubs are able to get to Jordan Lyles, this rested Orioles bullpen should be able to shut the Cubs bats outs.
The Orioles have been the most profitable team as an underdog this year, going 50-27 in those games. The Cubs on the other hand is 7-15 when labeled as favorites.
There are too many factors working in the Orioles' favor for me not to take them as an underdog. Give me the Orioles money line to make it nine straight wins.
The Pick: Baltimore Orioles ML (+105)
1 Unit to Win 1.05 Units.
____________
I've written up a quick guide with critical terms and helpful tips.