Analysis
MLB Best Bets: Predictions, Odds for Twins vs. Diamondbacks, Mariners vs. Angels for June 19, 2022.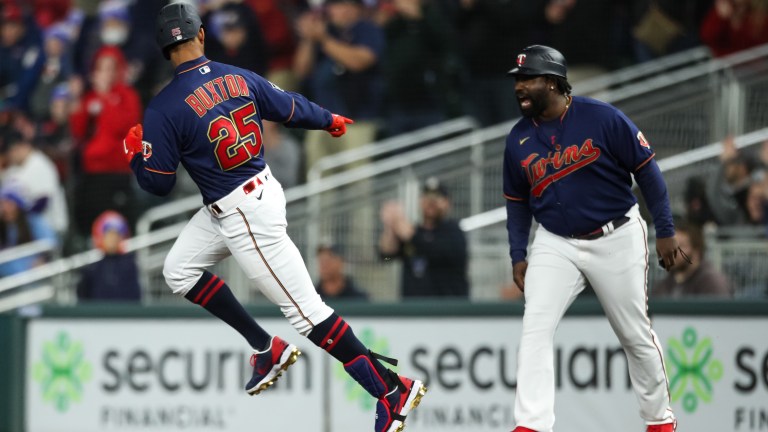 Happy Father's Day, everyone! We need some encouragement after back-to-back terrible days.
I never hide behind my losses; it's a part of the game. We are 1-5 in our last six picks, which is a complete reversal of the 5-1-1 streak we went on just a few days before.
It's a season rollercoaster, and we will have more ups and downs. All I can do is hunker down every day, and give you my best shot.
That's what I did today with these two MLB Best Bets. For the week, we are 6-6-1, good for down 0.6 units. Let's end the week on a positive note.
2022 MLB Regular Season Record: 101-83 (55%) +11.50 units
Subscribe to my New Gambling/Fantasy Baseball Podcast: Not Gambling Advice
Minnesota Twins vs. Arizona Diamondbacks: 4:10 PM EST
Chris Archer (RHP, Twins) [1-2, 3.35 ERA, 1.34 WHIP, 48.1 IP, 37 K, 23 BB]
Merril Kelly (RHP, Diamondbacks) [5-4, 3.68 ERA, 1.35 WHIP, 71 IP, 61 K, 29 BB]
We head to Arizona for the final game of a three-game set. The Diamondbacks won the first game easily 7-2, and then the Twins won the second game 11-1. They'll meet in a third game where the offenses have been the complete opposite of each other against right-handed pitching. While the starting pitching matchup is pretty even, I see a major lean to one side when it comes to offense.
Merril Kelly will toe the rubber for Arizona, who's been solid to start the year. He's started to slow down lately, allowing at least three earned runs in six of his last seven starts. In his last start, he allowed five earned runs on eight hits to the Reds, and now he'll face the hottest offense against right-handed pitching in June.
The Twins are really swinging it against right-handed pitching. Since June began, they have the second-best wRC+ against right-handed pitching, just behind the Yankees at 143. If we shorten that span to just the last two weeks, they rank number one at 164. They crushed Luke Weaver yesterday, who is not nearly as good as Kelly but features the same four pitches that Kelly does.
The familiarity should bode well for a Twins offense. Luis Arraez exited the game yesterday, and is currently day-to-day. It's unclear whether he will suit up, but Ketel Marte is also day-to-day with a grade 1 hamstring strain. If both don't play, it's at least an even playing field.
Opposing Kelly will be Chris Archer, who has had even better results than Kelly thus far in the ERA department. Archer is due for some regression, as we see an xERA at 5.13. I just don't see it happening today against this Diamondbacks offense that can't seem to time up a right-handed pitcher.
In the last two weeks, the Diamondbacks rank dead last in wRC+ against right-handed pitching at 54. That's a full 110 points less than the Twins during that span. If we take the sample to cover the month of June, they still rank last. If we separate it to just facing right-handed pitching at home, it gets even worse for the Diamondbacks, rocking a crazy low 14 wRC+ in that span.
The Twins have one of the better bullpen units in the majors and should be fully ready to go after an eight-inning performance from Dylan Bundy last night. Pretty much every arm in that bullpen is also a righty, so I'm not expecting much from the Diamondbacks today. Give me the Twins today on the money line.
The Pick: Minnesota Twins ML (-118)
1.18 Units to Win 1 Unit
_____________
Los Angeles Angels vs. Seattle Mariners: 4:10 PM EST
Kenny Rosenberg (LHP, Angels) [0-0, 7.50 ERA, 1.67 WHIP, 6 IP, 7 K, 3 BB]
Logan Gilbert (RHP, Mariners) [7-2, 2.22 ERA, 1.06 WHIP, 77 IP, 76 K, 23 BB]
We head to Seattle for the final game of a five-game set. You read that correctly; these teams have played four straight games against each other. The Angels are winners of three of those, including yesterday's sweep of a doubleheader. Anything can happen in the later innings with both bullpens being worn out, so I'll isolate the first five innings in this matchup.
Logan Gilbert will get the ball for the Mariners, quietly looking like a CY Young candidate in the American League. He's fifth in the American League in ERA, and when you look at the competition he's faced, it becomes even more impressive. Gilbert hasn't faced a bad lineup yet, and he even shut down the red-hot Twins in his last matchup.
At the moment, the Angels can be considered a bad lineup. With Anthony Rendon now out for the season, it lacks the firepower it had at the beginning of the season. Shohei Ohtani and Taylor Ward are a combined 1-7 with five strikeouts, and Mike Trout has never faced Gilbert before. Since June began, the Angels rank 23rd in wRC+ at 82.
The Angels don't have an off-day tomorrow, and Taylor Ward, Shohei Ohtani, and Mike Trout have played every game of the series. I wouldn't be surprised if one of them gets an off-day today.
Opposing Gilbert will be Kenny Rosenberg, who is a newcomer to the Angels rotation. We just saw him pitch against the Yankees, and while he did allow four runs in five innings, it was at Yankee Stadium against the best offense in baseball. While Seattle performs better at home, they are not even close to the same offense.
Since June began, the Mariners rank 24th in wRC+ against left-handed pitching at home at 96. When we take out the home field aspect, they drop to 26th in wRC+ at 80.
According to ballparkpal, T-Mobile Park has the lowest run-scoring environment of any game on the slate today. Not to mention, T-Mobile Park is the ultimate pitchers' park, ranking dead last in park factor on baseball savant.
These offenses have been alarming lately, and with one ace and one serviceable arm on the mound, I'll be on the under through the first five innings.
The Pick: Angels vs. Mariners First 5 Innings Under 4 Runs (-110)
1.1 Unit to Win 1 Unit
____________
I've written up a quick guide with critical terms and helpful tips.