Analysis
MLB Best Bets, Predictions, Odds for Twins vs. Rangers, Pirates vs. Brewers for July 9th, 2022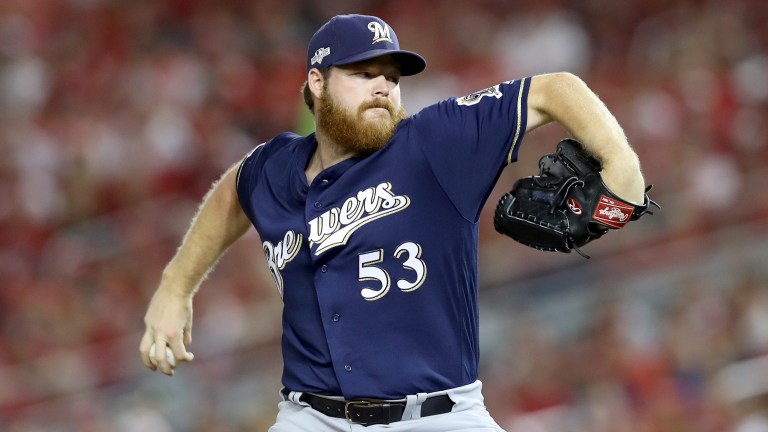 Yesterday was… okay?
We went 1-1 on a couple of plus money MLB Best Bets, which is fine I guess. The problem was that I dropped the Red Sox money line (+145) in our Chalkboard group chat and they got smacked up and down by the Yankees.
We did however hit a PrizePicks lineup, so we ended up making that all back. That won't be accounted for in the record, but at least that's something.
I had fun watching baseball and didn't lose my money. Sometimes that's all you can ask for.
Today I have two more MLB Best Bets as we round out the week.
2022 MLB Regular Season Record: 128-103 (55%) +18.69 units
Subscribe to my Gambling/Fantasy Baseball Podcast: Not Gambling Advice
Minnesota Twins vs. Texas Rangers: 4:05 PM EST
Devin Smeltzer (LHP, Twins) [4-2, 3.04 ERA, 1.03 WHIP, 56.1 IP, 34 K, 12 BB]
Martin Perez (LHP, Rangers) [7-2, 2.34 ERA, 1.17 WHIP, 100 IP, 81 K, 25 BB]
We head to Minnesota for the second game of a three-game set. Corey Seager powered the Rangers to a win yesterday 6-5 with the help of a great performance from the Rangers' bullpen. Both of these pitchers' peripherals point to regression, so the surface-level stats of both pitchers don't concern me as much. While I do believe runs will be scored in this game, I believe the Twins will do most of that.
Both teams have been excellent against lefties this season and in the past two weeks. The Rangers rank 5th in wRC+ and the Twins rank 8th in wRC+ since June 25. Unfortunately for the Rangers, they just lost Mitch Garver for an extended period of time, who's rocking a 1.053 OPS against left-handed pitching this year.
The Rangers' offense is still solid without him, but he's been hitting third in the lineup for a while now. He's been their second-best hitter this season against lefties behind Jonah Heim.
It's also a fact of which offense I believe in more. On one side, I have a Twins offense that's faced Perez before and has better weapons from top to bottom. Perez has been worse against right-handed bats all year, and the Twins are loaded with righties. The Rangers, on the other hand, have a lot of left-handed hitters with reverse splits, but Smelzer is much better against left-handed hitters than righties.
We've seen some enticing line movement. At the time of writing, north of 85% of the money has come in on the Rangers according to the Action Network and VegasInsider. If this money was respected, we should have seen the opening line for the Rangers at -125 get more expensive. If that was viewed as the right side, we'd expect that number to tick up near the -140 range. It did the opposite. The line moved in favor of the Twins or hasn't budged, making it less expensive to bet on the Rangers.
I believe the bullpen advantages to be negligible, as both teams had an off-day before yesterday's matchup. The Rangers used their four best arms, while the Twins were able to save three of their five best arms. The Rangers bullpen has performed better this season, but the Twins' best are more rested.
This game should be close and because I see no real advantage for the Rangers, I'll take the better overall team as an underdog today.
The Pick: Minnesota Twins ML (+100)
1 Unit to Win 1 Unit
________________
Pittsburgh Pirates vs. Milwaukee Brewers: 4:10 PM EST
Zach Thompson (RHP, Pirates) [3-6, 4.42 ERA, 1.39 WHIP, 59 IP, 43 K, 24 BB]
Brandon Woodruff (RHP, Brewers) [7-3, 3.95 ERA, 1.13 WHIP, 54.2 IP, 49 K, 71 BB]
We head to Milwaukee to re-play a matchup we saw on July 3, in a game that ended 2-0. Brandon Woodruff did regular Brandon Woodruff things, and the Pirates bullpen/Zach Thompson was able to keep the Brewers bats at bay. Today should be much of the same, as we are about to witness Brandon Woodruff dominate.
I loved Blake Snell yesterday, and Woodruff gives me a similar type of feeling. While I'd love to tail the Brewers today, they are very expensive on the money line and I'm afraid of taking full game spreads. The Brewers should win by two or more, but I'm taking a stronger look at the total as I believe both offenses will struggle today.
I'll be honest, it's mainly the Pirates offense that should struggle. The Brewers have seen Thompson so recently and they should be able to piece together runs against him. His two starts against them have not been kind, allowing eight earned runs in 8.2 innings over two starts. In both of those games, however, the game finished under 7.5 runs.
This Brewers bullpen is elite and they had an off-day two days ago. While they did use Williams and Hader, it's not unlikely they won't be available for today's game. Hader may not be available, but he's been prone to blow-ups lately so I'm not very worried. Devin Williams will be the guy at the end, and he's been the best reliever in baseball this past month. I don't believe the Brewers will need much of their bullpen after Brandon Woodruff dominates through 7+ innings.
On the other side, the Pirates pitching attack is a bit tired, but the main guys should be ready to roll. David Bednar, Will Crowe, Duane Underwood, and Chris Stratton all weren't used yesterday and should be deployed after Zach Thompson. Tyler Beede can go multiple innings as well with his 3.45 ERA, as he hasn't pitched since the last game of the series against the Yankees.
At the time of writing, 84% of the money is on the over, yet the line has not moved. It's a trendy over, as the familiarity between these two teams coupled with the small ballpark should lead to runs. Makes all the sense in the world right, but Vegas is not respecting that money coming in. Interesting…
Through the first five innings, we see some major juice on the under-4 runs in this one. This is perplexing, but I totally get why. Brandon Woodruff should dominate today, and the Brewers should coast to a low-scoring win. I'll be fading the public and trust my gut with Woodruff and take the full game under with trust in these bullpens.
The Pick: Brewers vs. Pirates Under 7.5 (-110)
1.1 Units to Win 1 Unit.
____________
I've written up a quick guide with critical terms and helpful tips.