Analysis
MLB Best Bets, Predictions, Odds, for Atlanta Braves vs. St. Louis Cardinals for July 7th, 2022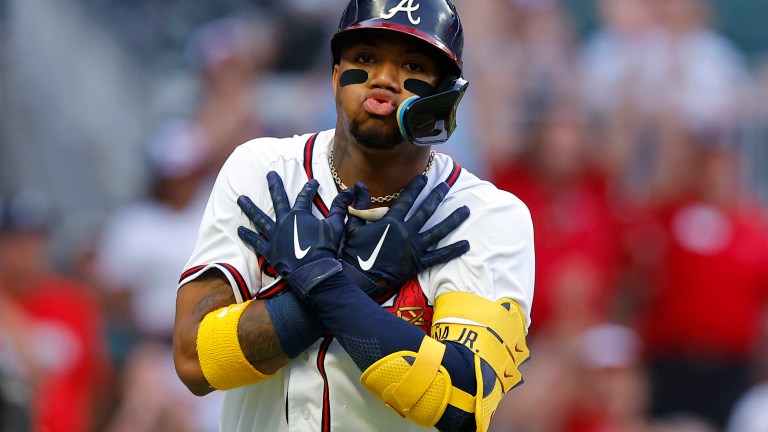 Never a doubt. After our worst day of the season on Tuesday, we redeemed ourselves with a 2-0 day yesterday.
We took the Reds through the first five innings against the Mets and they won 3-2 as an underdog. We took the under through the first five innings of Nationals vs. Phillies, and it went way under the total.
It was a great day, but today is a tough slate. We have heavy favorites that seem overvalued and we have totals that seem very spot on. No need to overextend ourselves on Thursday's which are notoriously the toughest day of the baseball slate.
I'm limiting it to one play today, but a play I really do love. Here's my MLB Best Bet of the Day.
2022 MLB Regular Season Record: 127-100 (56%) +20.34 units
Subscribe to my Gambling/Fantasy Baseball Podcast: Not Gambling Advice
St. Louis Cardinals vs. Atlanta Braves: 7:20 PM EST
Matthew Liberatore (LHP, Cardinals) [2-1, 5.66 ERA, 1.79 WHIP, 20.2 IP, 18 K, 11 BB]
Spencer Strider (RHP, Braves) [4-2, 2.87 ERA, 1.01 WHIP, 59.2 IP, 90 K, 23 BB]
These two teams are going in completely opposite directions offensively and the pitching matchup favors one of these teams in a massive way. I don't normally bet on spreads, but this one is just too good to not go after considering the line movement.
Before we even get into the matchup, the Braves money line opened at -195 and has now moved to -240. We've seen their first five innings run line move drastically from -135 to -160 and most books won't even offer the first-half spread at 0.5. The money coming in on the Braves is clearly being respected, and I understand why.
Matthew Liberatore does not match up well against this Braves offense. We went with the Braves through the first five innings against Dakota Hudson and the Braves put up six runs against him in four innings. Liberatore is a younger pitcher on the road with a similar pitch mix. The Braves really crush sinkers and four-seam fastballs, and that's most of Liberatore's arsenal outside of his curveball.
Not only do the Braves match up against his pitches well, but Liberatore has been dreadful on the road this year. He hasn't allowed less than four runs in a start on the road and I don't expect that to change against this potent Braves lineup that smells blood.
The reason they smell blood is this Cardinals team can't hit right now. Yesterday was supposed to be the game they snapped out of it with their success against left-handers, but Max Fried came in and shut the door against them. They didn't score the entire game, and only had seven hard-hit balls to show for it. On the other side, the Braves only put up three runs but doubled the amount of hard-hit balls over 95 MPH at 14. Every single hitter in the lineup outside of Matt Olson recorded at least one ball north of 95 MPH.
I fully expect the Braves to come in and ruin Liberatore's day early. The only offense he faced on the road compared to the Braves attack is the Phillies who put up five runs in less than three innings before Liberatore left the game. At the end of the day, Liberatore is just 22 years old and doesn't seem ready to face potent offenses on the road.
Opposing him will be Spencer Strider who should dominate the Cardinals today. The Cardinals struggle against high velocity, as players like Nolan Gorman, Albert Pujols, and Juan Yepez all struggle against fastballs over 95 MPH. Players like Nolan Arenado and Paul Goldschmidt can clearly hit a fastball, but they have put up most of the damage against left-handed starters. From watching them lately, it doesn't look like they are able to get to 100 MPH plus that Strider will deploy today.
The Braves have been smart with their bullpen as well. They've only used their key relievers once this series each, so the entire unit should be available. Will Smith, Tyler Matzek, and AJ Minter have all thrown just once, so they should be ready to go. While those are all left-handed arms, there has been no prior success against them in the past from the Cardinals and not in this series.
This should be all Braves and they should sweep the Cardinals pretty easily. While I normally don't take spreads, I'm tempted to ladder this play. I have never laddered in these articles and normally I don't think it's great of a plan in general. I'd rather just take the Braves spread at -115 and root for them to win this game by at least two runs, a feat they've accomplished in every game so far.
The Pick: Atlanta Braves -1.5 (-115)
1.15 Units to Win 1 Unit.
____________
I've written up a quick guide with critical terms and helpful tips.