Analysis
MLB Best Bets: Predictions, Odds for Athletics vs. Mariners, Reds vs. Cubs for June 30, 2022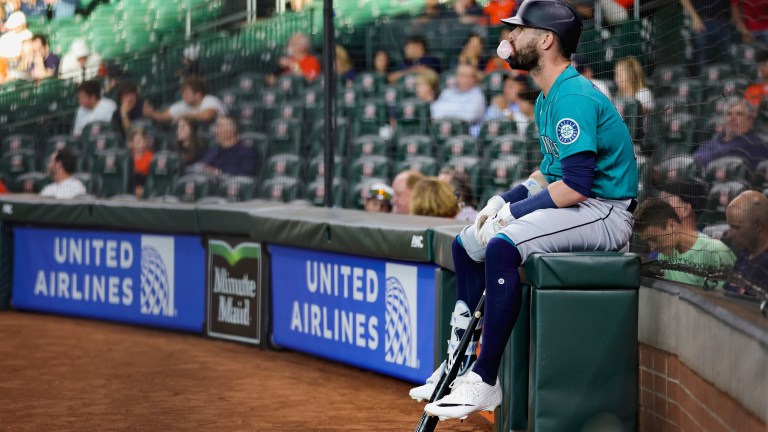 Another winning day! In the last nine days, we've been even or positive, and what a day yesterday was.
We hit our biggest underdog bet of the year, taking the Tigers at +185. The Tigers made us sweat but ultimately pulled off the win against the Giants to split the series.
The Cleveland Guardians saved us. What a game that was. The Guardians went up early before the Twins tied it up late and took a three-run lead in the top of the 10th. The Guardians would not be denied, and Josh Naylor hit a walk-off home run to win the game.
We did take the Orioles, which was a big fat loss. They were trounced by the Mariners so that one is on me.
Today, we only have eight games to choose from, so no need to overextend ourselves. I have two MLB Best Bets for you. Let's stay in the green.
2022 MLB Regular Season Record: 118-94 (56%) +17.49 units
Subscribe to my New Gambling/Fantasy Baseball Podcast: Not Gambling Advice
Cincinnati Reds vs. Chicago Cubs: 8:05 PM EST
Graham Ashcraft (RHP, Reds) [4-1, 3.27 ERA, 1.09 WHIP, 41.1 IP, 27 K, 7 BB]
Kyle Hendricks (RHP, Cubs) [3-6, 4.90 ERA, 1.30 WHIP, 75.1 IP, 55 K, 21 BB]
We head to Chicago for the final game of a three-game set. The Reds won the first game 5-3, before the Cubs bats finally got going in game two, winning 8-3. Today, we have 18 MPH winds blowing out to center field, so there should be plenty of run-scoring. I think one of these pitchers can limit damage early, while the other is a major flyball pitcher that should run into trouble.
Graham Ashcraft will get the ball for the Reds, who's turning in one of the most underrated rookie seasons in all of baseball. The Reds have won just 26 games this year, yet Ashcraft has kept them in the game in every start and won most of them. Pitcher wins are clearly not a good statistic to evaluate a pitcher, but his xERA is a tick lower than his ERA at 3.22, putting him in the 74th percentile.
Ashcraft is a major ground-ball pitcher that has only allowed four home runs all year. His GB rate is at 57.8%, one of the highest in baseball. His flyball rate is a minuscule 18.5%, so I don't expect him to be affected by the wind as much as Kyle Hendricks. Ashcraft sits in the 95th percentile of average exit velocity, meaning most of the contact against him is soft and on the ground. The Cubs have never faced him before, so that is another advantage for Ashcraft.
Kyle Hendricks will oppose Ashcraft, and you'd think the veteran would be better pitching in Wrigley. He was worse last year pitching at home, and the same trend has carried over into this season. He faced this Reds lineup on May 25th and allowed four earned runs in four innings without any wind.
I wouldn't expect Hendricks to fare well today without any wind, but he allows plenty of flyballs. His 5.21 xERA puts him in the 14th percentile and he's rocking the lowest ground ball rate of his career at 37.2%. When we combine his flyball and line-drive rate, 54.8% of those balls are in the air.
I'm tempted to take the over, but I think Ashcraft can limit damage in the early goings. The Reds bullpen is terrible, so instead of playing the full game, I'll take the Reds through the first five innings.
The Pick: Cincinnati Reds First 5 Innings ML (+100)
1 Unit to Win 1 Unit
___________
Oakland A's vs. Seattle Mariners: 10:10 PM EST
Adrian Martinez (RHP, Athletics) [1-0, 0.00 ERA, 0.75 WHIP, 5.1 IP, 3 K, 0 BB]
Logan Gilbert (RHP, Mariners) [8-3, 2.44 ERA, 1.09 WHIP, 88.2 IP, 89 K, 25 BB]
We head to Seattle for the first game of a four-game set. The Mariners opened as -225 favorites, which makes a ton of sense. The A's just played a series in New York against the Yankees, and now have to travel from New York to Seattle without an off-day. Based on that, they are at a major disadvantage, as the Mariners got to sleep in their own beds last night. It doesn't stop there, as they'll face one of the best pitchers in the American League this season.
Logan Gilbert has firmly cemented himself in the AL CY Young race. While his 3.98 xERA would point to some regression, that shouldn't come today against a barren Oakland offense. The A's have the second-worst Team OPS this season against right-handed pitching, and over the last two weeks, they have a 69 wRC+, which places them 28th in baseball.
Opposing Gilbert will be Adrian Martinez, who is rather an unknown, as he's only made one start against the Tigers but pitched very well. He has not performed well in the minors, so the Mariners should be able to piece some runs against him today. The Mariners are undoubtedly heating up, but it's come on the backs of excellent starting pitching and their bullpen.
In the past two weeks, Seattle ranks 20th in wRC+ (91) with a .211/.294/.349 slash line. The Mariners should win this game, but the high price is making me shy away. The reason I think the Mariners should win this is the A's just can't hit anything. In that same span, the A's have a 69 wRC+ against right-handers with a .216/.265/.308 slash line. If we make the sample a bit larger, looking at the entire month of June, they make a massive jump to a 72 wRC+. Sarcasm.
While the A's bullpen hasn't been very good this season, they got a full rest day with Cole Irvin shelving the pitching load for them against the Yankees yesterday. The Mariners' bullpen has been downright filthy, and their starters have been working deep into games, so they should be at relatively full strength.
According to ballparkpal, T-Mobile Park calls for the lowest run-scoring environment of the day. They project an overall 7% decrease in run-scoring, and we have wind blowing in around 5-9 MPH. With all of these factors, I'll be playing the full game under.
The Pick: A's vs. Mariners Under 7.5 (-110)
1.1 Units to Win 1 Unit
____________
I've written up a quick guide with critical terms and helpful tips.