Analysis
MLB ALDS/NLDS Best Bets, Odds, Predictions for October 7, 2023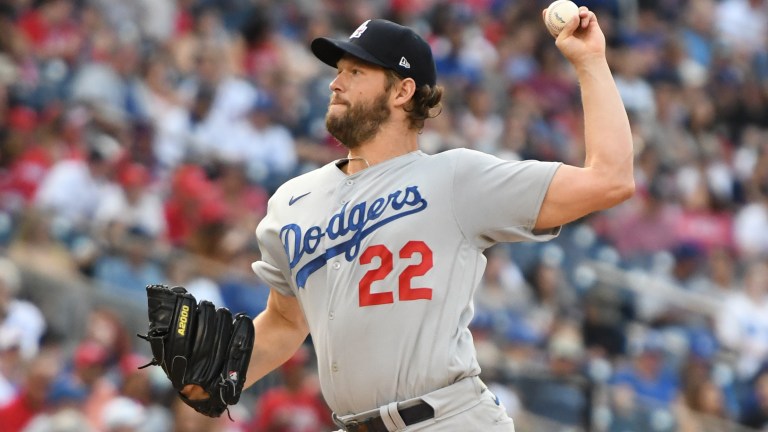 We are off to a hot start in the post-season. We are rocking a 4-2 record worth 3.03 units in the green. We were spot on with the Twins making it through and it being low-scoring. However, I missed on the Rays bouncing back from a game-one loss.
We start with Twins vs. Astros for our game pick, but I also have two props. We'll head to Baltimore for the first one and Los Angeles for the second.
Check out my MLB future on this series for more data.
2023 MLB Regular Season: 154-165 (-11.66 U)
2023 MLB Playoffs: 4-2 (+3.03 U)
Minnesota Twins vs. Houston Astros @ 4:45 PM EST
Pitching Matchup:
Bailey Ober (MIN): 3.43 ERA, 3.61 xERA, 3.96 FIP, 4.20 xFIP, 3.87 SIERA
Justin Verlander: 3.22 ERA, 3.66 xERA, 3.85 FIP, 4.56 xFIP, 4.43 SIERA
What would you think if I removed the jersey's name and just gave you the numbers for each pitcher? The salaries and experience for both pitchers are vastly different, but if we look at how they've performed this season, who has been the better starter? Neither pitcher has seen its opposing offense yet this season, but there are other factors we can look at.
Bailey Ober has been the unsung hero of the Twins' rotation. He's not flashy, but he gets the job done. He's also been at his best at the end of the season. He's thrown 21+ innings over four starts to end his year, only allowing five earned runs with a 26:3 K/BB ratio.
He's one of the best in the game at throwing strikes, sitting in the 93rd percentile in walk rate. If you throw that many strikes against the Astros offense, you better have the ability to limit hard contact if I'm going to back you. Ober does, sitting in the 73rd percentile, the upper quarter of the league.
The Astros offense hasn't been great since the All-Star break against right-handed pitching at home. They sit 15th in wRC+ at 102, but even more concerning, the second-lowest Hard-Hit rate in baseball during that span. It's been strange all year at home for Houston, rocking a 39-42 record.
Over the entire season at home, the Astros have a 97 wRC+ against right-handed pitching, which ranks 19th among 30 teams. I would need a prolific offense to bet the Astros, considering the Twins have the superior pitcher in xERA and SIERA.
Don't worry, Astros fans. I think Verlander is the better pitcher, but he hasn't been so much better that I see this game as a huge starting pitching mismatch. It also doesn't help that they had a full week to rest; I could easily see this Astros offense coming out rusty.
The Twins offense thrives at home; they are the third-best team in baseball by wRC+ at 124, only trailing the Braves and the Rangers. However, they are on the road here, where that wRC+ drops to 99 this season. However, this isn't the same Twins offense we saw at the beginning of the year. Since the trade deadline, the Twins have a 110 wRC+ against righties on the road, placing them sixth in baseball, right behind the Dodgers.
Verlander will get his strikeouts, so you have to be able to do damage. The way to beat him is cash in on the extra bases, which the Twins have the ability to do. They rank in the top ten in SLG, ISO, and Hard-Hit Rate against right-handed pitching on the road since August 1st.
Verlander isn't impervious to blow-up outings in the playoffs, and the Twins got a warm-up series against the Blue Jays. Is it also far it say the man is 40 years old? With his decline this season, I believe it's completely fair to think he won't be quite as dominant as we are used to over his two-decade-long run in the majors.
Verlander has a 3.61 ERA over 207 IP in the playoffs. He's been here plenty of times, and nerves won't get the better of him. For Ober, we don't truly know, but the leash should be short if there is any sign of trouble, and then they can go to Maeda, Paddack, or a number of excellent bullpen arms.
The Astros have five horses in the back end. Phil Maton, Hector Neris, Kendall Gravemen, Bryan Abreu, and Ryan Pressly. The Twins have a very good five, headlined by Emilio Pagan, Brock Stewart, Caleb Theilbar, Griffin Jax, and Jhoan Duran. The numbers aren't that different between these guys; they actually prefer the Twins.
Since August 1, from a production standpoint, only the Brewers and Dodgers had a better ERA than the Astros bullpen. If we look at SIERA, the Astros rank 15th in that span, while the Twins rank fourth. That at least makes the bullpen edge gone for both sides.
Caleb Theilbar is an X-Factor in this one. He's been one of the best relievers in baseball this year against lefties; expect him to show up to face Kyle Tucker and Yordan Alvarez in a big spot. He has the ability to shut the door on both of them.
The Astros don't have a power lefty to bring in to get out the five or six lefties the Twins will deploy. They'll have plenty to deal with Lewis and Correa, but expect some late-inning heroics from a lefty on the Twins.
All of this to say, this matchup should not be as lopsided as the price tells us it is. The Twins were 4-2 against the Astros this season, so they should come into this game feeling confident they can hang with them. Nobody knows who Bailey Ober is, but we see the Astros and Verlander, let's lock it in. At the time of writing, I see 80% of tickets on the Astros, the highest of any money line today. I'm not sure how well that's going to go.
Expect the Twins to catch the Astros sleeping in game one and take control of the series. I make the Twins +120 in this game. I would take them down to +130.
The Pick: Minnesota Twins ML (+140) Risk 1 U
PrizePicks Entry 0.25 U to win 0.5 U
Kyle Bradish Under 5.5 Strikeouts
I've been on the Kyle Bradish train since the season started, but now he's getting a bit overvalued, especially in his first playoff start. The Rangers aren't a big strikeout team. They have the 13th-lowest strikeout rate against righties this season. They have the 12th lowest in the last month. Six strikeouts imply length and a solid outing from Bradish. Length is my issue here. These bullpens had a week to rest, and Bradish is incredibly important to the Orioles for these playoffs. I think his pitch count will be lower; hence, his pitching outs are at 15.5. He's made 30 starts this year and has been under this 16 times. I think the most likely scenario is he throws five innings of two-run ball with five strikeouts.
This is +EV on Outlier (4.32% EV, 7.33% Vig, 4.49% Bankroll% (Kelly)).
Clayton Kershaw Under 15.5 Pitching Outs
I doubt Kershaw goes more than five innings in this one, regardless of how well he pitches. The Dodgers have arguably the best bullpen in these playoffs, and they've had a week to rest. The Dodgers don't have their normal stacked rotation, so keeping Kershaw healthy is vital. He was under this in 11 of 22 starts, so it's not outlandish to expect only five innings. He was also under this in seven of his last eight starts to get ready for the playoffs, but I expect them to continue limiting him until they get farther down the line and for him to pitch twice in this series.
This is +EV on Outlier (0.83% EV, 7.02% Vig, 0.91% Bankroll% (Kelly)).