Analysis
Five MLB Teams Who Will Exceed Their Projected Regular Season Win Total
Ranking the five best bets to hit the over on their projected win total in 2022.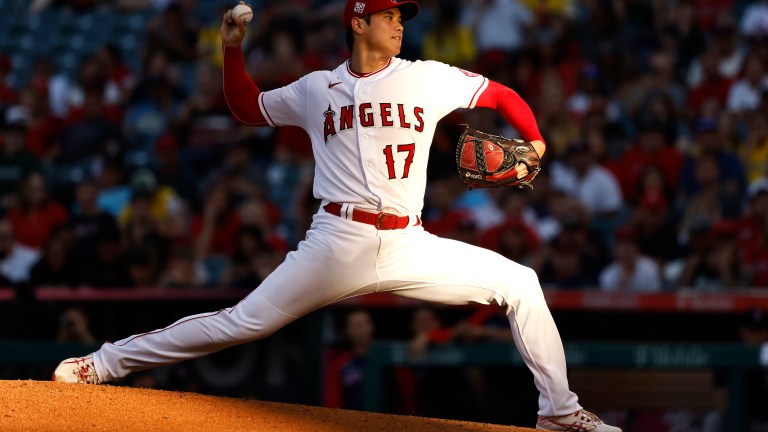 Major sportsbooks have released their odds for the MLB 2022 regular season as Opening Day approaches. Those odds include projected win totals for every team this regular season.
In this article, you'll find my five favorite totals to target. Not only will you see my prediction, but I'll also include the PECOTA and Fangraphs prediction to give you an idea of where some of the best projection systems lie. I linked more information on how those are calculated.
Typically, the FanGraphs projections are conservative, while PECOTA projections are slightly more aggressive. You'll see each pick ranked by my confidence that they will exceed the total given.
Los Angeles Dodgers OVER 96.5 Wins (-115)
PECOTA: 101 Wins
Fangraphs: 96 Wins
Peter's Projection: 103 Wins
This line could rise to 99.5, and I'd still bet the over. I'd even consider going as high as 102.5, as I believe they'll finish with 103 wins in 2021.
This Dodgers team won 106 games last year, and they didn't even win the division. I could dive into their current roster, but last year's Opening Day lineup did not resemble the team in October. The Dodgers will do anything to win. They were one of the best teams in baseball at the trade deadline, yet still added Max Scherzer and Trea Turner.
The Giants finished with 107 wins and a 10-9 record against the Dodgers last year. I'm not counting the Giants out, but 107 victories are improbable to repeat. Especially after losing Buster Posey and replacing him with a rookie catcher.
The Dodger's current lineup is projected to have the same wRC+ as the 1927 Yankees. With the addition of Freddie Freeman, they have created one of the best lineups of all-time. Pair that with a top-five bullpen and deep starting rotation, and you have the best team in the sport.
The Padres will be without Fernando Tatis Jr for the first three months. The Rockies are still the Rockies, and the Diamondbacks are in for a rough season. The Dodgers could win 110 games the more I think about it.
As seen in the video, I will bleach my hair if the Dodgers do not exceed 97 wins.
Milwaukee Brewers Over 88.5 Wins (-110)
PECOTA: 93 Wins
FanGraphs: 90 Wins
Peter's Projection: 93 Wins
The Brewers did not have a great offseason; let's get that out of the way early. They needed to address the offense. They acquired Hunter Renfroe from the Red Sox for Jackie Bradley Jr, which is a sizeable upgrade, but did not do a whole lot beyond that. They lost Eduardo Escobar and Avisail Garcia, major cogs in their lineup. They also lost Daniel Vogelbach, who got some needed pop off the bench.
They may not hit much, but the pitching is unmatched. For my money, they have the best starting rotation in the league. They have the 2021 CY Young winner in Corbin Burnes, a Top-10 pitcher in Brandon Woodruff, and a Top-15 pitcher in Freddy Peralta. Not to mention they have Adrian Houser, Eric Lauer, and Aaron Ashby to fill out the rest of the rotation.
The bullpen has multiple top-10 relievers and a litany of depth arms. Josh Hader is the best in the game, and Devin Williams might have the best changeup ever. Trevor Hoffman and Pedro Martinez might have something to say about that, but Williams is right up there with the "Airbender."
This team won 95 games last year, and the NL Central remains one of, if not the, worst division in baseball. The Cardinals will struggle on the mound. The Cubs are better, but not by a whole lot. The Reds tore it down, and the Pirates will be better, but they aren't complete yet. I would take the Brewers up to 89.5.
Tampa Bay Rays Over 89.5 Wins (-110)
PECOTA: 85 Wins
FanGraphs: 86 Wins
Peter's Projection: 94 Wins
The projection systems, and I do not see eye-to-eye on this one. The Tampa Bay Rays finished 2021 with a 100-62 record, good for first place in the AL East. They finished eight games above the Yankees and Red Sox, and I think they'll do it again.
You can look at the current roster and think there is no way they finish above the Yankees or the Blue Jays. They lost their best pitcher in Tyler Glasnow and didn't bring back Nelson Cruz.
It does not matter with this team. I cannot stress that enough. They are working under different rules than the rest of the league. They are also built for the regular season. They have an incredible bullpen paired with an emerging rotation. Losing Glasnow will hurt, but Shane McClanahan is a lefty throwing 100 MPH, and Patino and Baz are righties throwing in the high 90s. Those three will be fine, and they have Corey Kluber to dominate the first four innings.
Wander Franco only played a half-season but projects as one of the best shortstops in the league this year. Their lineup from 1-9 is maybe the deepest in the American League, and they all play excellent defense. This team has no weaknesses coupled with a top-five manager in the game in Kevin Cash. Doubt the Rays all you want; I will not.
Colorado Rockies Over 67.5 Wins (-110)
PECOTA: 67 Wins
FanGraphs: 66 Wins
Peter's Projection: 73 Wins
Bear with me here. The Rockies finished with a 74-87 record in 2021. The Rockies have finished with 67 wins or below just three times in the 21st century. The Rockies find a way to win at home, finishing with a 48-33 record at Coors Field last season. They have (somewhat) mastered the altitude, but they have less than a prayer away from home.
This team is not seven wins worse than last year. They lost Trevor Story and Jon Gray to free agency which will definitely hurt. But Trevor Story is coming off his worst season to date, and they still won 74 games with two teams in their division combining for 213 wins.
Trevor Story put up a 100 wRC+ last season. Brendan Rodgers, who will be his replacement, can be better than that next year, and I believe he will be. They signed Kris Bryant to become the new centerpiece of their lineup and they brought back Antonio Senzatela, who was pretty solid for them last year. They also added veteran Alex Colome to the bullpen to help lock down the ninth.
I'm not saying the Rockies will win 80 games, but I don't see how they win seven fewer games than last year. See the Dodgers paragraph for information about how the rest of the division will stack up.
Los Angeles Angels Over 83.5 Wins (-110)
PECOTA: 88 Wins
FanGraphs: 82 Wins
Peter's Projection: 87 Wins
Alright, Angels, it's now or never. I'm going to write this passage as if I'm talking directly to the city of Anaheim.
You have Shohei Ohtani coming off an MVP season where he hit 46 home runs and pitched to a 3.18 ERA. You have one of the greatest players of all time in Mike Trout, looking healthy. You have one of the best third basemen in Anthony Rendon, who says his hip feels "night and day" better from last year. On offense, you have emerging stars in Jared Walsh, Brendan Marsh, and Jo Adell.
On the mound, you signed Noah Syndergaard. He is pumping 96-98 MPH in spring training so far. You have a very solid pitcher if he is 85% of what he was with the Mets. Not to mention Patrick Sandoval and Jose Suarez proved they could be valuable arms in a rotation. You also have Reid Detmers, one of the best pitching prospects in the game.
You re-signed a top-five closer in the game in Raisel Iglesias. You signed Aaron Loup, Ryan Tepera, and Archie Bradley to create one of the better bullpens in the American League.
You also have one of the best managers in the game in Joe Maddon. They won 77 games last year without most of the players I've spoken about. The Astros will be awesome, but they did lose Carlos Correa, and Lance McCullers will not be ready to start the year. The Mariners look great, but their run differential from last year calls for at least minor regression.
This is my least confident play, considering it always seems to be the Angels' year, but never actually proves to be. That trend has to stop sometime though and this could finally be the year it happens.
Not Gambling Advice.