Analysis
ALDS Game 3 Best Bets, Odds, Predictions for October 10, 2023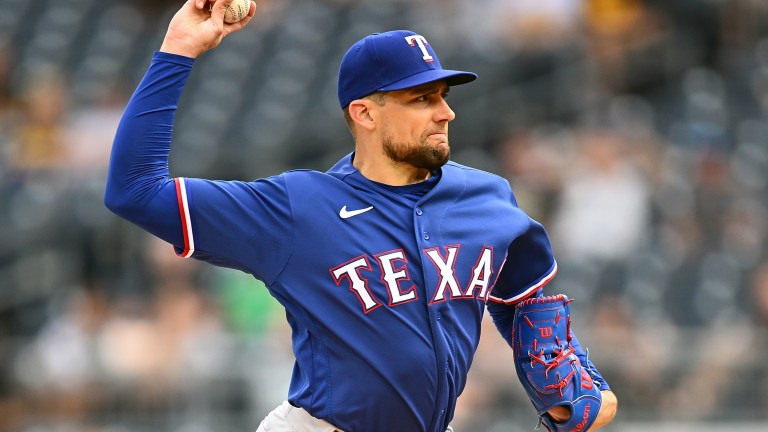 The Arizona Diamondbacks have outplayed the Dodgers on every side of the ball. They are so fun to watch, and ultimately, it took away a unit from us as we were on Dodgers ML yesterday.
Luckily, the PrizePicks entry hit, and my NFL pick of Christian Watson, played straight, also won. We ended the night in the green in total, but not on the MLB side.
I update both my NFL and MLB records daily. I had one MLB square and one NFL square in my PrizePicks entry, which netted 0.5 U. I decided to put 0.25 U in each MLB and NFL record. So, in baseball last night, we went down 0.75 U. In the NFL last night, we went up 1.12 U.
Check out my MLB future on this series for more data.
2023 MLB Regular Season: 154-165 (-11.66 U)
2023 MLB Playoffs: 6-6 (+1.13 U)
Minnesota Twins vs. Houston Astros @ 4:07 PM EST
Pitching Matchup:
Sonny Gray: 2.79 ERA, 3.66 xERA, 2.83 FIP, 3.65 xFIP, 3.95 SIERA
Cristian Javier: 4.56 ERA, 4.45 xERA, 4.58 FIP, 5.16 xFIP, 4.76 SIERA
Games like these are why I picked the Twins to win this series.
Cristian Javier took a step back this year. Last season, his fastball and slider both graded out as elite pitches. His fastball wasn't reaching 100 MPH, but the induced vertical break was sky-high, giving it the rising effect that all pitchers look for when throwing a four-seam fastball. His slider spun hard and produced a 39.4% whiff rate. Overall, his fastball and slider held opponents to under .200 last year.
He's not spinning those pitches as hard this year, resulting in a drop-off whiff rate, and that opponent averages to climb over .200. If those pitches aren't elite, his margin for error is much smaller because he only throws two pitches. These types of pitchers, pitchers who rely on four-seamers and sliders, are typically good matchups for the Twins.
We can use the Mariners series as an example. Bryan Woo has more pitches at his disposal, but it's a heavy fastball with life mixed in with sliders and cutters. The Twins bombarded him for six runs in three innings. The Twins were able to hit up Luis Castillo for three runs in six innings as well. These pitchers typically have trouble against power lefties, a trend I have been preaching for the second half of this season.
Against lefties this season, Javier has a 9.1 K-BB%, a 4.82 FIP, and a 5.58 xFIP. Against righties, that climbs to 20% K-BB%, a 4.31 FIP, and a 4.71 x FIP. Javier should expect to see Julien, Polanco, Kepler, Kirloff, Wallner, and potentially Willie Castro. He's been better against righties, but one of those righties knows him well in Carlos Correa. Royce Lewis continues to mash so that he won't have many breaks in this lineup today. It also doesn't help Javier's case that he has a 5.25 FIP on the road compared to a 3.65 FIP at home.
On the flip side, Sonny Gray continues to dominate. He has no splits issues, although he is slightly better against right-handed batters (2.58 FIP vs RHB, 3.10 vs LHB). Kyle Tucker and Yordan Alvarez are the guys to watch today, as the Astros lineup is almost right-handed beyond them. Gray has been better at home (2.60 FIP) than his road starts (3.08 FIP). He also has an incredible track record against this Astros current roster.
Through 145 PA, Gray has held Astros bats to a .298 xwOBA, .332 xSLG, a .221 xBA, and a 23% K rate. He's so steady and has no fundamental weaknesses. I have difficulty figuring out how he has a worse day than Javier.
Of course, anything can happen in the early parts of this game, but I would give the Twins a sizeable pitching advantage early. I'm playing the Twins throughout the game because of the bullpen advantage.
The more I watch this series, the more I realize the Astros bullpen is weaker than I thought. Bryan Abreu is out of this world. He is the best set-up man in baseball, and Ryan Pressly continues to be nails as a closer. If the Astros are winning, say goodnight. However, the middle parts of the bullpen don't scare me, so the Astros need to develop a lead before they use their strength in the back end.
On the other hand, the Twins have so many arms I trust. The three-headed monster of Brock Stewart, Griffin Jax, and Jhoan Duran can battle with Abreu and Pressly if the game is tied. They also have Caleb Thielbar, who should have better luck against the lefties in the Astros lineup this time. That home run he allowed to Yordan Alvarez was the first he's given up against a lefty this season. All I ask is he doesn't give up a home run.
Astros fans don't like me right now because I think the Twins are the better team. I'm not just saying it; I'm putting my money where my mouth is. The Twins have the better pitcher and bullpen, but the Astros have a better offense overall. The Astros rank first against righties on the road since the All-Star break, and the Twins rank third. It's not a big gap, and I expect the Twins to win this first pivotal game at home.
Per Sarah Langs, when a Division Series with the current 2-2-1 format has been tied after two games, the club heading home for Games 3 and 4 has wound up winning the series 28 of 42 times (67%). It starts tonight.
Umpire Stats: Bill Miller will be behind home plate today. The home team is 327-281 (53.8%), and the under-record is 318-268 (54.3%). He has a larger zone, which should help Gray nibble on the corners instead of Javier, who stays in the middle to the upper part of the zone. He is the umpire you want if you are betting the under, and a slight advantage to the home team.
The Pick: Minnesota Twins ML (-125) Risk 1 U
Baltimore Orioles vs. Texas Rangers @ 8:03 PM EST
Pitching Matchup:
Nathan Eovaldi (TEX): 3.63 ERA, 4.01 xERA, 3.88 FIP, 3.96 xFIP, 4.18 SIERA
Dean Kremer (BAL): 4.12 ERA, 4.96 xERA, 4.51 FIP, 4.34 xFIP, 4.44 SIERA
After looking into this game, the only reason to bet the Orioles today is Adley Rustchman has never lost a series with them, and it's a must-win. I will gladly pay to find out if the Orioles still have voodoo magic in them. I'm sick of betting on these pitchers with zero playoff experience. Eovaldi is as experienced as they come, and Deam Kremer. is not.
Dean Kremer vs. Nathan Eovaldi. This is a more considerable pitching mismatch than Javier vs Gray. Nathan Eovaldi struggled down the stretch. He didn't look healthy, and his velocity dropped as a result. The velocity on his fastball was down to 94 MPH in September before rising to 95.1 MPH in his start against the Rays. It may not seem like much, but it can make a huge difference for a power pitcher like Eovaldi. We saw his fastball working on full display and his three other secondaries. He looked like the same pitcher that was a front-runner for AL CY Young.
Against righties at home since the All-Star break, the Rays rocked a 117 wRC+ compared to the Orioles at 108, facing righties on the road. Baltimore's preferred split is against lefties, and they should have a tough day against Eovaldi as they have before.
In over 143 PA, Nathan Eovaldi has been superb against this Orioles current roster. He's held them to a .253 xwOBA, a .314 xSLG, a .244 xBA, with a 26.6% K rate. Those are the best-quality of contact numbers against an opposing offense of the day. He doesn't have home/road issues; he has stuff issues. If he has his ace-level stuff, he can mow down any lineup. While the Orioles are desperate for a win, it doesn't change the fact they have a tough matchup today.
On the flip side, we have Dean Kremer. Kremer is known for getting run support from his teammates but not being that great of a pitcher. Texas continues to be a rough matchup for him because of his inability to be effective against left-handed bats. Against lefties this season, he's rocking a 5.40 FIP and a 4.85 xFIP. Against righties, the FIP drops to 3.84 and a 3.96 xFIP.
He will face at least five lefties, but the Rangers can stack these six: Corey Seager, Robbie Grossman, Evan Carter, Nathaniel Lowe, Jonah Heim, and Leody Taveras.
The Rangers scored three runs against Kremer in his lone start this season over six innings. In 63 PA against this Rangers' current roster, Kremer is rocking a .363 xwOBA, a .507 xSLG, and a .291 xBA. For those who think Kremer outdoes his peripherals (I agree), Rangers batters have a .298 opponent batting average.
When the Rangers bats are hot, you can't fade them. However, this Rangers bullpen has been a bit too good for my liking, and I could see the Orioles retaking the lead late in this game. The Orioles have the bullpen advantage. I still think the Rangers ultimately come out with the victory, but the plus price on the most significant edge is where I'll have my wager.
Umpire Stats: Alfonso Marquez will be behind home plate. The home team is 318-236 (57.4%), and the under-record is 248-283 (46.7%). He has a smaller zone, which doesn't really benefit either pitcher. If you are betting an over or the home team, he is the umpire you want.
As long as the Rangers are plus money through the first five innings, that's the way to go. You can lay one unit on the first five ML up to -140, but I want the plus price.
The Pick: Rangers First 5 Innings -0.5 (+105)