Analysis
2023 MLB Betting Preview: Win Totals, Odds, Projections
With Opening Day on the horizon, it is time to look at MLB Future Bets. Here is our preview on every team heading into the 2023 season.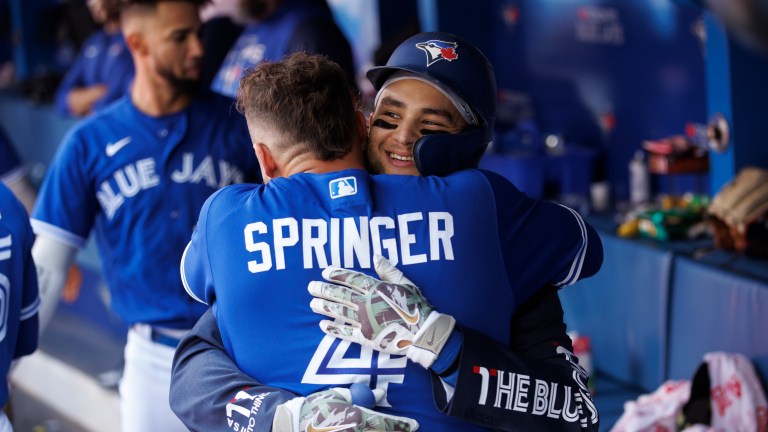 Before we start, we must understand one thing about betting on futures. You are tying up your money with a book for seven months, so if you are beginning to bet this year, I would consider not playing any futures. If you have been betting on sports and saved enough profit, the futures market can be a tool to add to your bankroll.
I love attacking the futures market; it's been very profitable, especially last year. In the last two MLB seasons, we are up 59.72 Units, which doesn't include futures.
Some notable winners from last season; Aaron Judge to win MVP (+1800), Atlanta Braves to Win NL East (+150), and Los Angeles Dodgers Over 97.5 Wins (-110), netted us a combined 24 units. We lost on the Rockies' win total and Julio Urias to win CY Young, some heartbreakers. The Rockies finished with 68 wins; one win shy of 68.5 wins. Julio Urias finished second in CY Young voting in the National League.
I pick and choose my spots when it comes to the futures market. There are many lines to choose from, but only a few large edges appear every season. The same goes for this season; here are my best bets for the MLB Futures Market.
I picked a lean for every team's over or under win-total; I wrote an article earlier this year. Below, you'll see a similar style to that article, but things have changed. We have new additions to teams, injuries from Spring Training, and lines have moved from that time. You'll find a lean for every team, but this time, you'll find the bets I'm taking. To be clear, I will predict each team but will not be betting on every single one.
All odds are courtesy of BetMGM.
American League
For a full betting preview of the American League, check out part one of our three-part MLB Futures Bets series on Not Gambling Advice. You can also watch our preview of the American League on the Just Baseball Show.
Baltimore Orioles: 76.5 Wins (Lean: Over)
The Orioles won 83 games last year, but we see the early line pointing toward a relatively steep drop-off of 5.5 wins. From a pure baseball sense, it doesn't line up with the team's potential to be even better than last year. That said, they did outperform the Pythagorean win total by four wins, so the math says they should have won 79 last season.
Rookies Gunnar Henderson and Adley Rutschman took the league by storm last season, and now they'll get an entire season to work their magic. The team failed to make an impactful move to address the starting pitching, but Just Baseball's top pitching prospect Grayson Rodriguez should help. I like the over here, but I will not play it.
Note: the Orioles opened at 77.5 wins and have moved to 76.5.
Boston Red Sox: 78.5 Wins (Lean: Under)
They had a strange off-season. I loved the extension for Rafael Devers, but that's about it. They signed Masataka Yoshida to the largest contract ever for a Japanese position player. Yoshida shined in the World Baseball Classic and is expected to make an immediate impact. I like for the Sox this year, but he won't solve everything. They failed to bring back superstar Xander Bogaerts, which should hurt the total offensive production.
They won 78 games and didn't improve much. The rotation scares me, and adding aging relievers Kenley Jansen and Chris Martin to the bullpen doesn't move the needle enough. I think the Orioles will win more games this season, but this line makes sense. I lean under, but it could go over if they stay healthy.
Note: the opening line of 76.5 has moved to 78.5.
Chicago White Sox: 82.5 Wins (Lean: Under)
I was the sucker that bet on the White Sox to win the division last season at -200. I will not make the same mistake again. This team has many injury risks, including Luis Robert, Eloy Jimenez, Yoan Moncada, Tim Anderson, and Yasmani Grandal. They lost Jose Abreu and Johnny Cueto, significant contributors last season. They signed Andrew Benintendi, but that's not enough to build confidence in this team.
Everything has to go right for them to go over their projected win total, which doesn't sound like a bet I'm interested in. I lean the under, but they are a tough team to predict. They have tons of talent, but the ball doesn't seem to bounce their way.
Note: the opening line for the White Sox has dropped from 84.5 to 82.5 wins.
Cleveland Guardians: 86.5 Wins (Bet: Over)
I love the Cleveland Guardians. They were my most profitable team to bet on last season, and I expect the same this year. The fighting Cal Quantrill's will be my team once again. The Guardians won 92 games last season and didn't lose any key contributors. Manager Terry Francona could drag my friends and me to 82 wins. The rotation and bullpen are elite, and the offense does just enough to keep them in every ballgame and adds Josh Bell.
The Guardians are one of the few teams who should benefit the most from the new rule changes. They steal plenty of bases, which will only increase this year based on minor league and spring training data. They are one of the best defensive teams, which will matter even more now that the shift is being banned. Not only do I love the over-win total, but I'm also betting on them to win the AL Central.
Note: The Guardians' win total dropped from 87 wins at (-105) to 86.5 Wins at (-115).
The Picks:
Cleveland Guardians Over 86.5 Games (-115) 2 U
Cleveland Guardians to Win AL Central (+125) 2 U
Detroit Tigers: 69.5 Wins (Lean: Under)
The Tigers won 66 games last year and didn't improve. While I am excited for another look at Spencer Torkelson and Riley Greene, this team is still a few years away from competing. Tarik Skubal and Casey Mize had major surgeries last season, and it's unclear how much–if anything–the Tigers will get out of them this season.
The Gregory Soto trade will benefit them in the long run but doesn't help the team next season. I'm afraid a last-place finish is imminent. That said, I'm not interested in an under here with a slim margin. This is where I'd post the line, so I don't see much value now that it's below 70 wins.
Note: The opening line for the Tigers was 70.5 but has dropped to 69.5.
Houston Astros: 95.5 Wins (Lean: Over)
The Astros won 106 games last year. They are the one team who can weather the blow of losing AL Cy Young Justin Verlander, but it's still a significant loss. While it's a loss, they'll plug in Hunter Brown who has the makings of a solid young pitcher. Bringing in Jose Abreu is huge, and bringing back Michael Brantley–who missed most of last season–is one of the best under-the-radar moves of the offseason.
Luis Garcia is a guy to watch; he performed much better with runners on base. That matters because he'll have to discard his long windup, which should work better for him in the long run. We saw him excel in the World Baseball Classic, and I expect the same from him this season. The Astros are the best team in baseball, but 95.5 feels like the correct number for them.
Note: The Astros line opened at 97.5 but has dropped to 95.5.
Kansas City Royals: 69.5 Wins (Lean: Over)
I am excited to see this offense roll in 2023. Bobby Witt Jr, Vinnie Pasquantino, and MJ Melendez should make this team fun, but the pitching is troubling. Outside of Brady Singer, they don't have any arms that inspire much confidence. The bullpen was one of baseball's worst last year, and they didn't improve it.
They made a couple of signings, but none have the Royals looking much different in 2023. With that said, I don't think the Royals finish last like last year; a slight lean toward the over, but this is where I'd set the line. They should win 70-71 games next year, so there is a slight lean toward the over.
Note: This line has not changed since the opener.
Los Angeles Angels: 82.5 Wins (Lean: Over)
I do this every year. I look at the roster and think the Angels are incredible, but this year does feel different. They made some excellent signings to both the rotation and the offense. This is the "put-up or shut-up" year. Ohtani will be a free agent after the year, and he's expressed concern about the Angels' ability to put out a winning ballclub.
While none of the signings were blockbusters, Hunter Renfroe, Brandon Drury, and Gio Urshela will replace at-bats taken by Andrew Velazquez, Tyler Wade, and others last season. They added Tyler Anderson to the rotation, and Patrick Sandoval looks to continue to build on a stellar 2022 season. This team was off to a hot start last year before falling apart and only finishing with 73 wins. Angels, now or never; let's see what you got.
Note: The line has risen from 79.5 wins to 82.5 wins
Minnesota Twins: 83.5 Wins (Lean: Over)
The Twins signed Carlos Correa! With Correa back in the fold, 77.5 wins seem more than attainable. With that said, this team must stay healthy. Zero Twins' starting pitchers threw 150 innings in 2022, which includes Tyler Mahle, who they acquired from the Reds in the middle of the season. This team finished with 78 wins, but they finished with a +12 run differential. The White Sox finished with 81 wins but a -31 run differential. This team is due for positive regression; if they stay healthy, they could have a promising season.
I loved the over at 77.5, but it has moved a lot since the signing of Carlos Correa. I still would lean the over, but it's not worth playing at this price.
New York Yankees: 93.5 Wins (Lean: Under)
When these lines were announced, the Yankees looked to be every bit of a World Series contender. Since then, it's only been bad news for the team. Carlos Rodon, the new starting pitcher added to the rotation, is dealing with forearm soreness. Frankie Montas had shoulder surgery. Harrison Bader has an oblique issue. Add on more injuries to the bullpen, and this doesn't look like a powerhouse anymore.
The Yankees won 99 games last year with a better run differential than the Astros. They are still an excellent team with a ton of depth, both on the pitching and offensive side. I expect them to be one of the better teams in the American League, but I will not be playing any futures that involve the Yankees.
Note: The line has dropped from 95 wins to 93.5 since it opened.
Oakland Athletics: 59.5 Wins (Lean: Under)
This team should be the worst in baseball. They had the third-worst run differential last year, only edging out the Pirates and Nationals. They lost their best player, Sean Murphy, but they added some decent veterans this off-season. They plan to move the team from Oakland; that should be enough. The total is meager for a reason, and I'm not about to sweat out an Oakland A's future one way or the other.
Note: This line has moved from 60.5 to 59.5 since it opened.
Seattle Mariners: 87.5 Wins (Bet: Over)
Seattle is one of my favorite teams for the 2023 season. The window opened last year, but it's about to fly open in 2023. The Mariners improved this offseason by adding Teoscar Hernandez and Kolten Wong, and an entire season of Luis Castillo is exciting. Pitching is so important in the regular season; the Mariners have it in droves.
Jarred Kelenic is having a great spring, so whatever you get from him is a bonus after adding AJ Pollock to weather the storm. They have a solid offense paired with above-average defense. They have a top-pitching staff and an elite bullpen. They were a Yordan Alvarez home run away from sneaking past the Astros, and I believe they would have beaten the Yankees if they had ended up in the ALCS.
General Manager Jerry Dipoto isn't afraid to make the big move to put them over the top. I believe this is the year the Mariners make a magical run.
The Picks:
Seattle Mariners O 87.5 Wins (-115) 2U
Seattle Mariners to Win American League Pennant (+1000) 1 U
Seattle Mariners to Win World Series (+2000) 1 U
Tampa Bay Rays: 88.5 Wins (Lean: Over)
It's all about health with the 2023 Tampa Bay Rays. With one of the game's best farm systems and development programs, they always have studs to plug in when the stars go down, but you need your studs on the field at a certain point.
Tampa has plenty of stars, both in the rotation and the lineup. While the Yankees have the best rotation, the Rays will challenge them. If Wander Franco stays healthy, he will become one of the best shortstops in the game. The Rays could be a 92-94 win team if healthy, but that's the only question. The wheels fell off last season, and they still managed to win 86.
Tyler Glasnow is already on the shelf, but the rotation is so deep that they won't feel it as much as most teams. This team has a lot of "boom-or-bust" to it. I prefer a bet on their division odds instead of an over on their win total. If they stay healthy, they have the best team in the division. If they fall apart health-wise, they'll finish in third. That's worth it for me to play the division odds.
Note: The Rays' win total opened at 88.5 and has moved to 89.5.
The Pick:
Tampa Bay Rays to Win the AL East (+350) 0.5 U
Texas Rangers: 82.5 Wins (Lean: Under)
The Rangers are a risky team. If everyone stays healthy, this team could make the playoffs. Several of these guys have had issues staying on the field the last few years. The three starters they added, Jacob deGrom, Nathan Eovaldi, and Andrew Heaney combined for 246 innings last year. Martin Perez had his best year by far. The projections on the Rangers' rotation are very optimistic, and I'm not buying it. I expect this Rangers team to compete, but this team might have the most variance in Major League Baseball.
The bullpen is slightly below average. The offense gets plenty of praise, but they finished 19th in OPS last season and didn't add anyone. There are too many questions here for me to pitch the over. That said, I wouldn't bet on the under. If everything goes right, they could compete for a playoff spot.
Note: This line rose from 80.5 to 82.5 since it opened.
Toronto Blue Jays: 91.5 Wins (Lean: Over)
This line is one of the biggest movers since the opening, and I understand why. The line opened at 94.5 and crashed down to 91.5. Rarely do you see a move as big as this one in a pre-season market, which is why I can't make a play.
This team won 92 games last season and didn't improve much. While Ross Stripling isn't a big name, he posted a 3.01 ERA in 134.1 innings. They replaced him with Chris Bassitt, a better pitcher, but it's not promised he'll have a better season. I think Jose Berrios will bounce back, and replacing Teoscar Hernandez with Dalton Varsho was a great move. This team is very well-rounded after the addition of Swanson in the bullpen. They should fight for the division, but this is about where the line should be.
National League
For a full betting preview of the National League, check out part two of our three-part MLB Futures Bets series on Not Gambling Advice.
Arizona Diamondbacks: 74.5 Wins (Bet: Over)
This will be one of my biggest win-total bets. This Diamondbacks team won 74 games, and I only expect them to get better.
Zac Gallen proved he's a Cy Young-caliber pitcher. Merril Kelly is a solid innings-eater, tossing 200 innings at a 3.37 ERA last season. Behind him are two exciting young pitchers with the possibility of more in the minor leagues. While they did trade Daulton Varsho, they got one of the best young catchers in the sport, and a talented corner outfielder in Lourdes Gurriel Jr. Gabriel Moreno is almost at the level of Adley Rustchman when it comes to catching prospect pedigree.
The Diamondbacks remind me of the Orioles from 2022. A young team that plenty of people wrote off, but it ended with 83 wins after top prospects made their debut. Corbin Carroll is as "can't miss" of a prospect that you'll find, displaying his 80-grade speed with a .500 SLG in a short sample last year.
They had better pitching than the Orioles last year, and Carroll and Moreno are slightly worse than Gunnar Henderson and Adley Rustchman. They are also a solid defensive team that will wreak havoc on the basepaths. They will benefit from the rule changes; this is the season they take the next step to contend.
The Pick:
Arizona Diamondbacks Over 74.5 Wins (-110) 2 U
Atlanta Braves: 94.5 Wins (Lean: Over)
One of baseball's best teams last season is just as good as they were last year. The Braves won 101 games with a better run differential than their rival 101-win New York Mets.
Ronald Acuna Jr. is key after losing Dansby Swanson. He was recovering from a torn ACL, and his ground-ball rate spiked. If healthy, we should see him return to MVP form. Ozzie Albies was injured for a lot of last year, but he's back and healthy. The rotation is elite with Max Fried, Spencer Strider, Kyle Wright, and Charlie Morton. Luckily for the Braves, they have more than a few arms they can slot into the fifth starter role. Soroka is hurt again, but anything you get from him is a massive plus.
They are going to hit, and they are going to pitch, but the bullpen might be the best unit. They are elite from top to bottom. This is the class of the National League, so instead of targeting their over-win total, I'm going for plus money.
Edwin Diaz is out for the season with the Mets. Rhys Hoskins is out for the season for the Phillies, and Bryce Harper won't return until June. This fantastic team should ride an NL East title to the World Series.
The Picks:
Atlanta Braves to Win AL East (+105) 2 U
Atlanta Braves to Win National League Pennant (+400) 1 U
Atlanta Braves to Win World Series (+750) 1 U
Chicago Cubs: 77.5 Wins (Lean: Under)
The Cubs will be better, but I'm not sure they are five wins better than last year. They had a slightly better run differential than the 69-win Marlins last season. They got better by adding Dansby Swanson and Jameson Taillon, but they are still a few years away from being a contender.
This is a lofty projection, and I have a feeling it will be a popular over. While they did make nice additions, losing Willson Contreras will be a significant loss. I have this team winning 75 games, so I see slight value on the under, but not enough to bet it.
Note: This line dropped from 78 to 77.5 wins since it opened.
Cincinnati Reds: 65.5 Wins (Lean: Over)
The Reds won't shock the world this year, but they should win over 65 games. This team finished with 62 wins last year but had a better run differential than the 65-win Royals. The rotation is young, but it has loads of potential. Hunter Greene and Nick Lodolo have both flashed ace stuff. Graham Ashcraft has much better stuff than last season's 4.89 ERA would indicate.
Jonathan India was banged up for a chunk of the 2022 season, but he should be back to his old self. Tyler Stephenson is one of the best catchers in baseball, and Spencer Steer is my dark-horse Rookie of the Year candidate. I have the Reds finishing with 67 wins, but it's not enough to bet on this team.
Note: This line has moved from 64.5 to 65.5 since it opened.
Colorado Rockies: 65.5 Wins (Lean: Under)
This team has zero direction, and I'm unsure what to do with them. They had this exact line last season, I bet the over, and I'm still mad at myself. This team didn't add any impactful free agents, but they have Ezequiel Tovar. He's a fascinating young shortstop prospect who's projected to lead the Rockies in WAR next season, according to FanGraphs. I will not be betting on the over or under; I'll just let this team have their fun without me.
Note: This line has moved from 68.5 to 65.5 wins since opening. One of the most significant drops.
Los Angeles Dodgers: 95.5 Wins (Lean: Over)
My biggest preseason bet was the Dodgers over 97.5 wins last season. They lost Walker Buehler, but it didn't matter. This team is a regular-season juggernaut that always finds its way to 100 wins. They've averaged 108.5 wins over the last two seasons, but now they look much different.
L.A. still won't have Buehler, and they lost Trea Turner. They still have a great team, but I don't see much value. I like them to win the division, but I'd only take them at plus money. They are -110 to win the division, which is fair. No edge with the Dodgers this year.
Note: This line dropped from 96.5 to 95.5 since the line opened.
Miami Marlins: 76.5 Wins (Lean: Under)
Sandy Alcantara won the National League CY Young unanimously, and they still won 68 games. The offense was nowhere to be seen, but there is a lot of hope in Miami. They added Luis Arraez and Jean Segura to bolster a lineup that finished 25th in wRC+ last season. The team looks better on paper, but I see a huge problem.
Defense is often underrated when handicapping teams, and they could have the worst defense in Major League Baseball. They have an excellent rotation but a very weak bullpen. They have some bats but a terrible defensive team. This is one of the most popular overs, but I'm staying away.
Note: This line has moved from 72.5 to 76.5 since it opened. The biggest move of any team.
Milwaukee Brewers: 85.5 Wins (Lean: Under)
This line feels pretty spot on. I have the Brewers winning 84 games after winning 86 in 2022. They've traded off valuable contributors in Hunter Renfroe and Kolten Wong, and the direction appears confusing.
Without Josh Hader, the bullpen isn't as strong as it once was, but Devin Williams is still as good as anyone. They also have a three-headed monster at the top of the rotation with Corbin Burnes, Brandon Woodruff, and Freddy Peralta. They still have a good bullpen and a few great players in their lineup. My worry with the Brewers is they become sellers at the deadline if they get off to a rough start. Therefore, I lean towards the under but will pass on the Brewers this year.
Note: Since the line opened, the Brewers moved from 84.5 to 85.5 wins.
New York Mets: 91.5 Wins (Lean: Over)
No Carlos Correa, no problem. This team is still incredibly balanced, with stars all over the roster. They lost key pieces but added new ones. Losing Jacob deGrom is tough, but replacing him with Justin Verlander weathers the storm.
While the rotation is fantastic, the bullpen suffered an enormous blow. Edwin Diaz tore his patellar tendon and will miss the rest of the 2023 season. When your bullpen is the weak link already, that's crushing for the Mets.
What they still have is the best combination of offense and defense. They own one of baseball's best rotations. I will not be betting on this team in 2023 when it comes to the futures market.
Note: The line moved from 95.5 wins to 91.5 wins, one of the most significant drops in the futures market.
Philadelphia Phillies: 88.5 Wins (Lean: Under)
That is another line that feels spot on. The only reason I lean towards the under is my gambling brain. This team just made a miraculous run to the World Series, and now they have a line under 90 wins. My heart says to take the over, but my brain thinks the under is the right play.
Adding Trea Turner and Taijuan Walker should help this team immediately, but they still have holes that often are exposed in the regular season, in addition to Bryce Harper being out for at least the first half. They also lost star first basemen Rhys Hoskins to an ACL tear in Spring Training.
The lack of defense concerns me, and an injury to either Zach Wheeler or Aaron Nola could knock this team off the rails. I originally had this number at 92 wins, but I may be off here with how suspiciously low the line is.
Note: The line has dropped from 89.5 to 88.5 since it opened.
Pittsburgh Pirates: 68.5 Wins (Lean: Under)
The future looks bright in Pittsburgh, but they are still a few years away from competing. If star center fielder Bryan Reynolds is traded, the Pirates are in trouble in 2023. It's been reported that they want to extend him before the season starts, so be on the look-out for that.
He's the best player on the team, and without him, the season appears lost. Outside of a few nice players, this roster looks one of the weakest in Major League Baseball. They have some exciting young players but are destined for last place in the NL Central. 68.5 wins seem too many, but it's not worth betting the under.
Note: Since opening, this line has moved from 65.5 to 68.5 wins.
San Diego Padres: 93.5 Wins (Lean: Under)
I think this team wins anywhere from 88 to 100 games. So much variance here.
They could easily go over if everything goes right. Fernando Tatis Jr will return after a month or so and could hit the ground running. Manny Machado could post another MVP- caliber season, and Juan Soto could do the same. Like the Phillies, this team is star-studded at the top, but I still have concerns over a full 162-game schedule. They are loaded, but the lack of depth is troubling. Look for them to make a deep playoff run after a relatively quiet regular season.
They are a team to watch come playoff time. They are worth a sprinkle on futures, but I'm staying away.
Note: The line has not moved since it opened.
San Francisco Giants: 81.5 Wins (Lean: Under)
When I first saw this line, I almost jumped on the over. I have the Giants winning 81 games this season, so I saw 2.5 games of value from the opening line of 78.5. Since then, this line has jumped to 81.5, and now I'll pass.
They have one of the more underrated rotations in Major League Baseball. I like them down to Alex Wood as the fifth starter. They also feature an above-average bullpen led by Camilo Doval at the top. The problem is offense; I think they finish in the bottom-10 of the league.
Another harsh reality for the Giants is the rule changes. They aren't a fast team and rely on the shift often. Both should prove troublesome for the Giants, and I expect them to miss the playoffs again.
Note: The line has moved from 78.5 to 81.5 Wins
St. Louis Cardinals: 88.5 Wins (Lean: Under)
My gambling brain is lighting up again. This team won 93 games last season…what's with this line? The offense had two top-three MVP candidates, and they added Willson Contreras. Contreras is not only a good player, but it was the exact position the Cardinals needed.
My guess is the line is the way it is due to the lack of starting pitching. Adam Wainwright turns 42 in August, and Miles Mikolas turns 35. Jack Flaherty and Steven Matz combined for just 84 innings in 2022. If this team doesn't address the pitching, they could be in for a rougher season than many people think.
The rule changes will be very kind to the Cardinals. They are electric on the basepaths, and they play excellent defense. I want to bet this over so badly, but I can't make sense of the line. I have this team winning 92 games, so I should be on the over. I just can't; this line is too fishy.
Note: This line moved from 89.5 to 88.5 since it opened.
Washington Nationals: 59.5 Wins (Lean: Over)
We are ending the article with what could be the worst team in baseball next year. This team showed some heart after dealing with Juan Soto and Josh Bell. They finished the season 20-39 after shedding players at the deadline. That doesn't sound like much, but it was nearly an identical winning percentage to the first 103 games with Soto and Bell.
They have some exciting youngsters, most notably CJ Abrams, but I'm afraid this team is destined for last place in the NL East. I originally leaned under 61.5, but now with the line drop, I see some decent value on the over. I have this team winning 61 games.
Note: This line has moved from 61.5 to 59.5 since it opened.
My MLB Futures Picks
Seattle Mariners Over 87.5 Wins (-115) 2 Units
Arizona Diamondbacks Over 74.5 Wins (-110) 2 Units
Cleveland Guardians to Win NL Central (+130) 2 U
Cleveland Guardians Over 86.5 Games (-115) 2 U
Tampa Bay Rays to Win AL East (+350) 0.5 U
Atlanta Braves to Win NL East (+105) 2U
Atlanta Braves to Win National League Pennant (+400) 1 U
Seattle Mariners to Win American League (+1000) 1 U
Atlanta Braves to Win World Series (+750) 1 U
Seattle Mariners to Win World Series (+2000) 1U
____________________________________________________________