Analysis
Top MiLB Players of the Week: Jacob Misiorowski, Sterlin Thompson
Sterlin Thompson is our minor league hitter of the week, while Jacob Misiorowski is the top minor league pitcher of the week.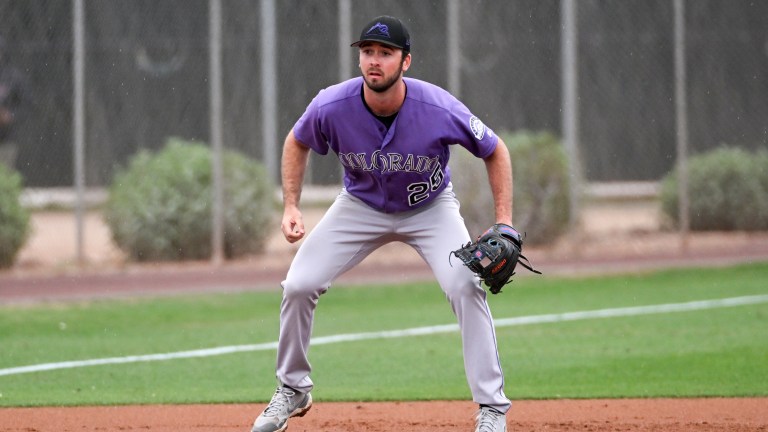 Another week brings us to another edition of the Top MiLB Players of the Week series. Just a refresher for those who are new here, every week we showcase a standout hitting prospect and a standout pitching prospect who have excelled during the week. We aim to give them the recognition they deserve for their achievements.
Just a reminder these prospects do not have to be top prospects, but in this case one of them is and the other is close to being considered one.
Sterlin Thompson, OF Colorado Rockies
Sterlin Thompson has emerged as one of the more impressive prospects in the Rockies system, hitting .321/.401/.542 across both High-A and Double-A. 
Thompson is able to hit for power while also demonstrating a solid ability to make contact and avoid excessive swing-and-miss. He is not a strong defender, and his value will primarily depend on his bat.
The lack of a defensive position, and overall athleticism, hurts him and could potentially force him to play in the outfield, most likely in left field. However, he might be able to fill in as a decent right fielder if necessary.
But as always, let's discuss why we are talking about him this week.
He is here this week because he went on a scorcher in Double-A, hitting .423/.464/.885 with four home runs over the week. Two of those home runs came during the same game. 
All of his home runs came on the weekend, as he hit two on Friday, one on Saturday, and the final one on Sunday. He was enjoying his weekend. Just for fun, he even stole two bases. Don't expect that to be a big part of his game; however, no more than a handful per year or so.
Jacob Misiorowski, RHP Milwaukee Brewers
Jake Misiorowski? More like Jake Misior-nasty, amirite? 
The only thing that hurt Misiorowski was himself and his lack of command during this outing. He walked three batters, and two of them were hit by pitches. He also allowed only one hit but did not allow a run across his six innings of work. He punched out 12 batters while getting 12 swings and misses for his trouble. The fastball was electric as I went back and watched this outing, but we all know that. Especially if you tuned in to watch him at the Future's Game.
Misiorowski has a fastball that reaches speeds of over 100 mph, and in short outings, it can even reach up to 103 mph. The pitch has a decent shape, so there are no significant concerns about its effectiveness. 
But especially when it is effectively spotted up in the zone, it should be very difficult for batters to make solid contact. His slider is also electric, with good late drop, making it difficult for opposing batters to square up. The changeup shows promise, but it is not consistently reliable. But the major issue with the talented hurler is that his command is, at best, below average. He may ultimately end up as a reliever, but he could excel in that role.