Analysis
With Carlos Correa, The Mets Have Become The New Evil Empire
By adding Carlos Correa, Steve Cohen's spending spree has reached astronomical levels, making the Mets a team that many will grow to hate.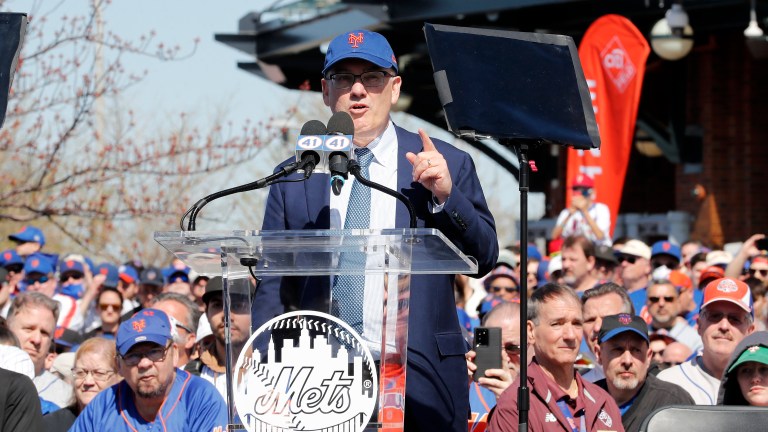 What was the Evil Empire before Darth Vader?
Sure, they were lurking in the shadows with Senator Palpatine pulling all of the strings. But it was not until he turned Anakin Skywalker to the Dark Side that Palpatine was able to show his true nature to take over the galaxy and rule it with an iron fist.
This is exactly what we just saw play out in the dark of night when Steve Cohen pulled off the biggest stunner of the offseason, swooping in to sign Carlos Correa to a 12-year, $315 million deal to play third base next to his $341 million shortstop, Francisco Lindor.
Through his first two years running the Mets, Cohen has played nice with the other owners in baseball, without really showing his true nature.
Yes, the Mets signed Max Scherzer to a record-breaking $130 million deal last offseason, but with a payroll of $268 million, Cohen's spending was right in line with other big market teams like the Dodgers ($270M), Yankees ($252M) and Phillies ($244M).
This offseason, Cohen has blown them all away.
Beginning with giving Justin Verlander the identical $43.33 million annual rate that he offered Scherzer an offseason ago, the Mets have gone on a surgical spending spree that rivals anything we have seen in the history of sports.
The net result was a brand new rotation headlined by two future first ballot Hall of Famers and a Japanese star in Kodai Senga, a revamped bullpen that returned both Edwin Diaz and Adam Ottavino, while adding David Robertson and Brooks Raley, and a starting lineup that remained unchanged with the return of Brandon Nimmo on an eight-year deal.
The Mets could have gone into next season with the same offense that was fifth in runs scored last season and fourth in wRC+, with top prospects Francisco Alvarez, Brett Baty and Mark Vientos in line to potentially improve the group even further.
That plan however would have taken some patience to see what they had in their prospects and with no guarantee that teams would even play ball in trade talks with the Mets midseason.
Cohen was not prepared to leave anything to chance. Like any strong Emperor would, Cohen wanted more power in his lineup and he got it in the form of Carlos Correa.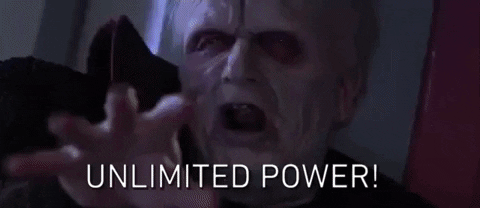 As of yesterday, there was not much left in free agency when it comes to impact bats. Michael Conforto was the best bat left on the market, and while the Mets have been rumored to be interested in a reunion, the 29-year-old missed last season due to a shoulder surgery and was coming off one of the worst seasons of his career prior to the injury.
The Mets were reportedly in on Correa before he signed with the Giants last week, but in Cohen's words, they "showed up late to the party". Once the Giants postponed their introductory press conference over an issue in his medicals, Cohen wasted no time getting back in the mix for the again free agent, calling Scott Boras himself from a vacation in Hawaii.
Before long, a 12-year, $315 million deal materialized, giving the Mets lineup the exact punch that Cohen wanted to take this team over the top. "We needed one more thing, and this is it," Cohen told Jon Heyman of The New York Post.
Thus brings us to Correa's new role as the chief villain on a Mets club that is about to be the most hated team in baseball. A position Carlos is rather familiar with dating back to his time with the infamous 2017 World Series Champion Houston Astros.
A flashy player who packs a personality as boisterous as his right-handed bat, Correa fits the billing as the Mets "Darth Vader". Not necessarily in singular impact but rather in the significance of his arrival. No one saw this coming and now, Correa joins forces with good friend Francisco Lindor to form the best third base-shortstop combination in the game.
Lindor returned to his mantle as the top shortstop in baseball last season, posting an MLB-best 6.8 fWAR from the premium position. Correa is a year removed from winning a Platinum Glove at shortstop and will now make the shift over to third base.
This is not unlike when the Yankees added Alex Rodriguez to play with Derek Jeter years ago, a player who Correa has often been compared to. The difference is that Lindor is just as good, if not better defensively than Correa, unlike the previous iteration where many felt like A-Rod was the superior shortstop that had been forced to move off the position due to Jeter's pedigree.
In a year where baseball has eliminated the shift, the Mets now feature two of the best defenders in the game in their infield, with another strong one in Jeff McNeil at second base. Pete Alonso is the lone weak point in the Mets defense and you can swallow that when he hits 40 home runs and just led the league in RBI.
With the return of Brandon Nimmo, as well as incumbent All-Star Starling Marte, the Mets feature six everyday players who present a difficult challenge for any opposing pitcher. Mark Canha and Eduardo Escobar could both see their playing time reduced with the Mets youth movement (Baty, Alvarez and Vientos), or could still fill roles in left field and DH respectively if called on.
When it comes to the prospects, the Mets can now take their time developing Francisco Alvarez as a catcher and will likely shift Brett Baty's development into left field, where he could find an everyday role supplanting Canha early next season.
The Mets and Braves finished with an identical 101-win record last season, but Atlanta took the season series to win the NL East for the fifth-straight year. Cohen is desperately looking to change that this year and has spent a fortune to be able to do so.
With Carlos Correa in place, the Mets are sure to be right next to the Dodgers as the betting favorite to come out of the National League this season. Mets fans are living a dream, while everyone else with an opposing rooting interest envies the lengths Cohen has gone to ensure that the Mets will be a winner.
The narrative of course is that the Mets are trying to buy a championship and the reality is the same. Cohen is spending to make his ballclub better and for a fan base that has been so tortured (one Cohen has belonged to himself) there is no reason to apologize for that.
When he took over the team, Cohen all but promised his fans that the Mets would win a World Series in a three-to-five year window, and 2023 marks the third year of that span. This can explain the urgency that the Mets have shown to leave no stone unturned in transforming their roster this winter.
While the total dollar amount is insane, the spending has not been however. Up until the Correa signing, the only deals the Mets made that were longer than two years were re-signing Diaz and Nimmo and landing Kodai Senga to a contract many felt was less than his actual market value.
The Mets plan has always been to spend big in the short-term, as a way to improve their roster without touching their farm system that had been depleted in the final years of previous ownership.
Correa is a big expenditure on a very long contract, but 28-year-old superstars aren't easy to come by. If we look ahead to the Mets books come 2025, only Correa, Lindor, Diaz, Nimmo and Marte (last year of his deal) remain, giving Cohen and co. flexibility to alter the roster around their core if things don't go as planned during the Scherzer/Verlander window.
The bottom line through all of this is that Cohen intends to contend for a very long time and has the financial wherewithal to do so. Other fan bases might not like it, but for the Mets faithful, the long suffering is officially over. Welcome to the Dark Side.