Analysis
Will Gerrit Cole Finally Win His Cy Young This Year?
New York Yankees ace Gerrit Cole is long overdue to win his first Cy Young. Is 2023 the year he finally takes home the hardware?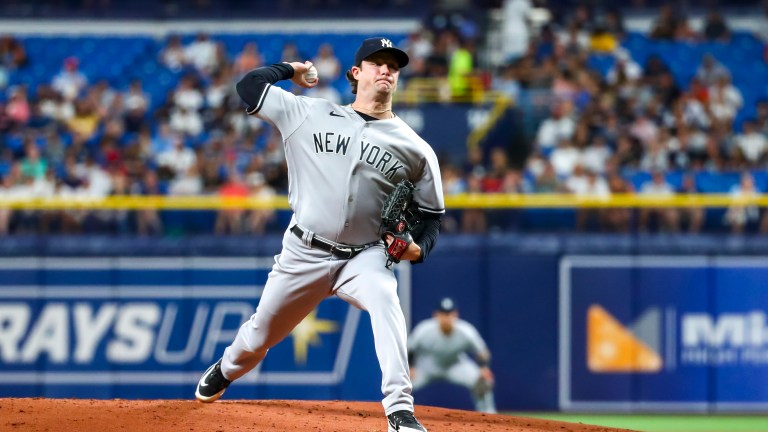 If you wiped my memory of every active ballplayer, plopped me down in front of MLB.tv on Opening Day, and asked me to identify the best pitcher in baseball, I think I'd have picked Gerrit Cole. I'm not entirely confident in that assessment – there's a compelling case to be made for Shohei Ohtani or Dylan Cease – but I'm sticking with my answer.
Cole tossed six scoreless in his season debut, striking out 11. His four-seam was brilliant, topping out at 99.5 mph. His changeup was the perfect complement to his fastball, and his slider was a potent putaway pitch. He earned multiple whiffs with all three pitches for a grand total of 17 on the afternoon.
Even when the opposing team could put the ball in play, it didn't make much difference. The Yankees ace kept the ball on the ground, not allowing a single barrel or extra-base hit. Cole was absolutely masterful, simple as that.
After his dominant performance on Opening Day, I couldn't help but wonder: is this finally his year? Will Gerrit Cole take home the American League Cy Young Award in 2023? I certainly wouldn't bet against him.
At 32 years old, Cole has a resume to be proud of. In ten big league seasons, he has amassed 39 career FanGraphs WAR, an average of 4.7 per 32 starts. He was the first overall pick in the 2011 draft. Since then, he's been selected to five All-Star teams and three All-MLB squads. He's made 17 postseason starts, putting up a 2.93 ERA in 104.1 IP. In 2019, he started Game 1 of the World Series.
Yet for all Cole has accomplished, there is a big empty space at the forefront of his trophy case. He has never won a Cy Young.
---
Sometimes, I'm surprised to remember Gerrit Cole has never won the Cy Young. That's a great indication of just how talented he is.
Needless to say, the vast majority of pitchers have never won the award. But among Cole's peers, the BBWAA has been giving them out like candy. Since his first full season in 2015, only five starting pitchers have amassed 30 or more fWAR: Max Scherzer, Jacob deGrom, Clayton Kershaw, Justin Verlander, and Cole. That group of five has 11 Cy Young Awards between them – three for Scherzer, three for Kershaw, three for Verlander, and two for deGrom.
None for Cole.
That's not to say the voters have completely ignored him. Cole has received Cy Young votes in six different seasons, and he's finished in the top five in four of the last five years. Yet something about his coming so close makes the empty spot in his trophy case even more apparent.
In 2019, Cole led the league in ERA and fWAR. Two seasons later, it was strikeout-to-walk ratio and Baseball Prospectus WARP. In both years, Cole was the Cy Young runner-up. In both years, I would have chosen him first. Alas, Justin Verlander and Robbie Ray got in the way.
It's funny, in 2019, Cole won the ERA title but lost the Cy Young to a more established star. In 2021, he was the established star, but he lost to the guy who won the ERA title.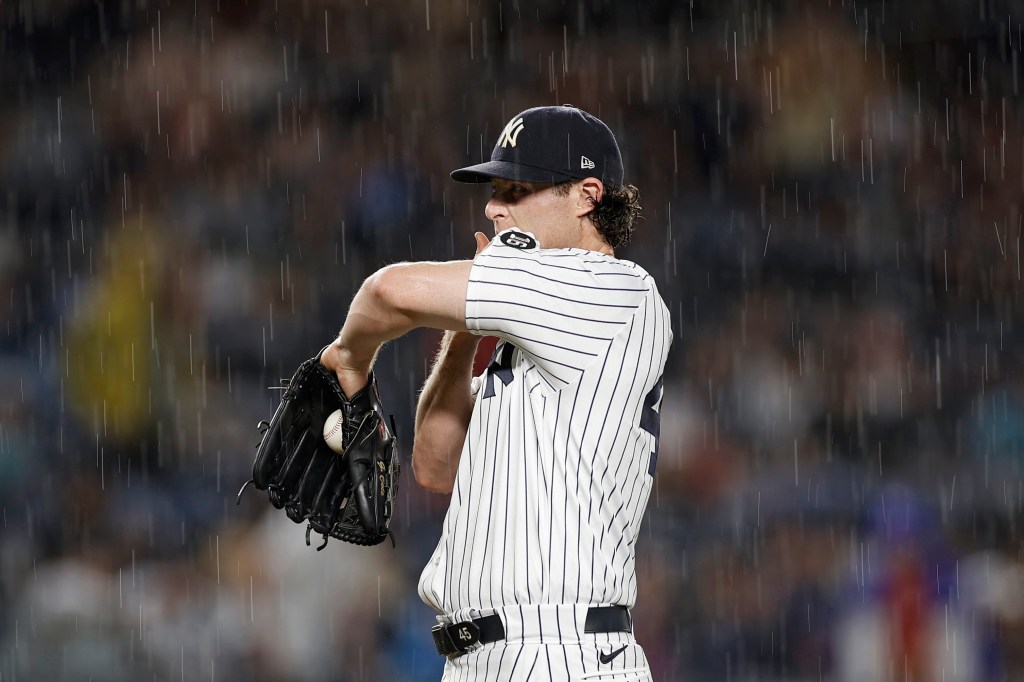 So yeah, I think it's about time the $324 million arm finally got his trophy. Cole is one of the best pitchers of his generation, and it's strange to think he's never won the highest honor for his craft. Maybe this is the year he finally gets his due.
That said, it's going to be a hard-fought battle. Ohtani, deGrom, and Cease will make sure of that, not to mention Shane Bieber, Luis Castillo, and at least a half-dozen other talented arms in the American League.
Yet as challenging as the competition is, there's no one quite like Cole. He's consistently great and tremendously durable, and he's already off to a fabulous start. While most pitchers come with a series of question marks, Cole is as solid as they come.
Solid enough to finally win the Cy Young? We'll have to wait a little longer to find out.