Analysis
Will August Woes Follow the New York Yankees Into September?
The New York Yankees have been on the skids since the trade deadline. Can they turn it around over the final month of the season?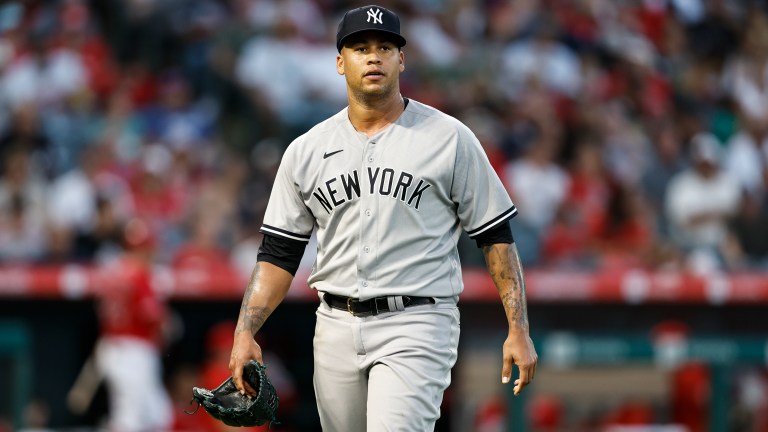 August is over, and we now move to September baseball. The New York Yankees have entered a full landslide, completing the past 31 days with a record of 10-18. This is the worst month of baseball the organization has seen in 31 years, with the team finishing the month of September in 1991 at 9-19.
New York finished the first half of the 2022 season with a record of 64-28, the best mark in baseball. Since then, they have gone 15-24, one of the worst marks in the entire sport. Injuries, underperformances and a lack of urgency must be accredited to this sudden downfall.
With now just a six-game lead on the Tampa Bay Rays for the AL East crown, it is officially time to panic. The current brand of baseball the Yankees are putting out is downright horrific. Could this become one of the most epic collapses of all-time? Scary hours are fully on display in the Bronx.
Injuries Piling Up
Luckily for the Yankees, they were able to stay relatively healthy during their historic first half. The organization for the past few years has struggled to keep their guys on the field, but it seemed like change was on the horizon.
Flash forward to today, September 2nd. Looking at the current IL list, the Yankees have accumulated a whopping eight relievers with issues of their own. Starters Luis Severino, Jameson Taillon and Nestor Cortes have also recently found themselves on the IL. And on the position player side of things, Matt Carpenter is still dealing with a foot fracture, Anthony Rizzo now has a back issue, and Harrison Bader is still working towards his Yankee debut.
Mind you, there are also players in this active lineup who are working themselves back to peak form. Slugger Giancarlo Stanton has recently been activated but is seeing a drastic dip in offense, slugging just .130 through his first 27 PA's back. Clay Holmes' phantom IL stint seems to have been successful, as the closer has tossed two scoreless outings in his return this past series.
Outside of incredibly minor delays, this team was one of the healthiest in MLB. But now, it's become a real issue. When it really comes down to it, there are a solid 10 names currently on the IL that would be on this big league roster. Some guys like Michael King and Chad Green won't see the field for the remainder of the season, but others will come back. Hopefully this team can get healthy and prepped for a playoff push.
Power Outage
Last week, we spoke on the struggling Yankees offense that couldn't seem to get anything going. The seven-run performance in Anaheim was encouraging, but the month of August as a whole has been dreadful. New York's 83 wRC+ as a team ranked as just the 23rd-best during the month of August. Yikes!
Multiple bats have deflated over the course of the last 31 days. Aaron Judge, Andrew Benintendi, Jose Trevino, Josh Donaldson and Anthony Rizzo are the only Yankees who were above-average hitters during that span. Rizzo in particular seems to have found his groove again, after hitting two home runs against the Angels this week.
Numerous members of this roster have dished out poor performances lately. Gleyber Torres has seen a drastic dip in his OPS from .800 to .730. DJ LeMahieu, who was electric for this team during the month of July, posted just a .211 batting average in August as the leadoff hitter.
Isiah Kiner-Falefa, operating as the stopgap shortstop, was also poor with a 74 wRC+. Marwin Gonzalez hasn't recorded a hit since early July. Aaron Hicks has continued his poor season with just a 10 wRC+ and .169 BABIP during August. The young guns in Oswaldo Cabrera and Estevan Florial haven't been amazing, with Florial posting a -3 wRC+ while in the bigs. And Giancarlo Stanton, who I mentioned earlier, seems to still be working out the kinks following his Achilles injury.
It's been a dry spell to say the least. Despite various amounts of sluggers on this roster, runs are not being scored. At its peak, this offense is the best in baseball, like we saw in the first half. Now, they've become a complete shell of themselves heading towards September baseball. Can they kick the power surge back on?
An Interesting Group of Arms
Yankees pitchers posted a mediocre 3.84 ERA in August, the 13th-best mark in MLB during that stretch. That's a long way off from their season total of 3.23, which is the third-best in the game. It was an interesting period for this group of arms. Some mightily struggled and others rose above the rest.
Since we've spoken so negatively on this team, let's start with some positives. Domingo German shocked Yankee Twitter by posting a 2.08 ERA over 34 innings in the month. An easy name to leave out of the rotation pre-August, German seems poised to keep his spot.
After a rough first few months and an injury, it seems as if Jonathan Loaisiga is back to his peak form. He's been dominant in his relief appearances, with a 2.92 FIP in his first 12 games last month. And the young gun Ron Marinaccio has remained a strong point of this 'pen, striking out 10 hitters per nine and accumulating a 0.90 ERA since being recalled from Triple-A.
Now onto the bad news. Newly acquired righty Frankie Montas has been dreadful through his first five starts as a Yankee. His 7.01 ERA is the highest among all Yankee starters last month, and it seems like those awful away splits from his time in Oakland may be catching up to him.
Many fans vouched for Clarke Schmidt to be given a chance in this rotation. But after a poor showing in the series finale against Oakland, where he surrendered four in three innings, brighter days seem ahead. Albert Abreu was sent away to Texas in the Jose Trevino trade and found himself back in the Yankees bullpen by mid-season. A 7.88 ERA in seven appearances in August were abysmal, and he is now in the IL. Clay Holmes struggled in early August but seems to be okay after the past few days.
This group of Yankees arms over the past month have been a complete mixed bag. Some good performances, some bad, which resulted in a league average month for this staff. Like I previously mentioned, this group has a massive number of injuries from guys who have been incredible in 2022. Hopefully they can get reorganized and get back to what they showed us in the first half.
What's Next?
The Yankees have the 13th-most difficult schedule the rest of the way. They'll battle the Rays in Tampa this weekend, along with three more times in late September. They also have a series against the Blue Jays in Toronto, and will see the Boston Red Sox six more times. Consistency is key for this team if they want to maintain their division lead with so many divisional opponents beginning to heat up.
On any given night with this Yankees team, something goes array. Whether it's a dead lineup, poor starting pitching performances, defensive errors, or an imploding bullpen, they can't seem to do anything right at this moment. They need to get healthy and find the groove again before we can consider them as legitimate World Series contenders.
But right now, hope is slim. The noise of fans across the globe complaining about this team are deafening. The highs were really high, and now the lows are really low. As a fan, this past month has been dreadful. Will this become the most epic collapse ever? Aaron Boone and the Yankees have a lot of work ahead of them to avoid that fate.