Analysis
Who's Next: Potential DFA Candidates on MLB Rosters
Every year, there are veteran players on bloated contracts who ultimately play themselves off rosters. Here some potential DFA candidates.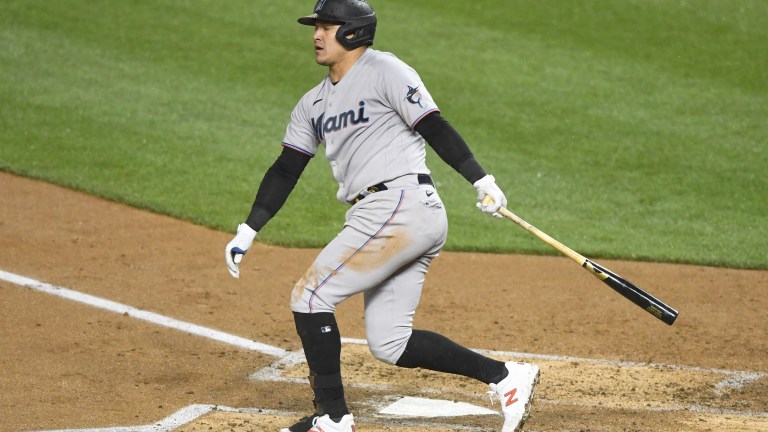 The Diamondbacks made the move that was long overdue. Designating Madison Bumgarner for assignment showed all of us that they are serious about their team, and ensuring they are building towards the future.
Although it wasn't necessarily a surprise, seeing a team eat so much salary begs the question, which team will be the next to bite the bullet on a bad contact and DFA someone who is not helping their team?
Whether a team is in the hunt for a playoff spot, or wanting to see what they have in young prospects while they move out of their re-tooling phase, here are some potential future DFA candidates to keep an eye on.
Joey Votto (1B) – Cincinnati Reds
Remaining Money Due: $25M in 2023, $20M Club Option in 2024
Joey Votto has been a staple in the Reds lineup for years.
Since his debut in 2007, the six-time All-Star has won an MVP award in 2010 and a Gold Glove in 2011. The accolades likely do not amount to his value for Cincinnati's organization and fan base.
Last season he suffered a season-ending injury that limited him to 91 games and has continued to hold him out of the start of 2023. With the Reds now set toward building their future roster, Votto's time could be coming to an end sooner rather than later. With bright young stars like Spencer Steer and Christian Encarnacion-Strand, the Reds could allow Votto the opportunity to join a contender as his career comes to an end.
Avisaíl García (OF) – Miami Marlins
Remaining Money Due: $12M in 2023, 2024, and 2025 with a $12M Club Option in 2026
Marlins fans are hoping every offseason for their front office to make splashy signings. Why every offseason? Well, they don't have a great history of successful signings when they do make a move.
Avisail Garcia is the latest example of that.
Since the beginning of Avi's Marlins' career, he has disappointed a lot of fans. The front office promised their fanbase an established Major League hitter with 30 home run power, which he has yet to hit in a season in his career, and good defense in the outfield.
Well, the Marlins are still waiting for that Avisail Garcia to show up.
With patience running thin, as seen in that tweet above, the Marlins could look to bite the bullet on this mistake now and give everyday at-bats to someone who can actually help their team moving forward.
Marcell Ozuna (OF) – Atlanta Braves
Remaining Money Due: $16M in 2023 and 2024 with a $16M Club Option in 2025
It has been a rough couple of years for Ozuna both on and off the field.
With the legal troubles he has been dealing with off the field, the injury he sustained last year to cut his season short, and the lack of production when he is on the field, Alex Anthopolus is a GM that will not hesitate to make the necessary moves in order to improve his ballclub.
The left field spot is the lone weak point in the lineup with Eddie Rosario also scuffling out of the gate. However, the left-handed swing provides them a nice reprieve in their right-handed hitting heavy lineup. The idea was to compliment Rosario with the right-handed Ozuna, but that plan has led to limited production up to this point.
Ridding himself of the headache that is Ozuna is something I would not put past AA. Even with the Braves contending for the best record in baseball right now, they are always looking to make that next acquisition to put them over the top.
Aaron Hicks (OF) – New York Yankees
Remaining Money Due: $10.5M in 2023, $9.5M in 2024 and 2025 with a $12.5M Club Option in 2026
It has been some time now that Hicks has found himself on the bad side of Yankee fans. This is a fanbase that expects greatness throughout their organization and Hicks hasn't lived up to the lofty expectations that they place on all of the players.
His Yankee career has gotten to a point where Aaron Boone has decided to start playing career infielders Isaiah Kiner-Falefa and Oswald Cabrera in the position that Hicks has been playing his whole career.
Giancarlo Stanton and Harrison Bader are currently on the injured list, but when they are set to return, Hicks could be the roster crunch casualty in correspondence to those moves.
Even his play in the outfield has taken a hit as of late. With the inability to perform on both sides of the baseball, the Yankees organization could look to decide to designate Hicks and continue to look towards other options at the position.
Eduardo Escobar (3B/2B) – New York Mets
Remaining Money Due: $9.5M in 2023 with a $9M Club Option in 2024
The call for the benching of Escobar came as early as Spring Training for Mets fans.
With Brett Baty having a strong spring, and a great start in Triple-A Syracuse, it was no longer an "if", but "when", he would take over the everyday plate appearances at the hot corner for the World Series-hopeful Metropolitans.
Now that Baty has been called up to New York, Escobar is even finding himself playing behind fan-favorite Luis Guillorme in platoon situations at the position.
Escobar has been nothing but a consummate professional throughout his career. He is a great person to have in the locker room with his experience and his ability to play a couple of different positions.
The Mets have a strong group of position players brewing up in the minor leagues right now. If one of them was to show that they are ready for the promotion, a designation could come soon for Escobar.