Analysis
Who Will Win the Texas Arms Race: Rangers or Astros?
With the Rangers and Astros each acquiring a future Hall of Famer to headline their rotations at the deadline, who will win the AL West?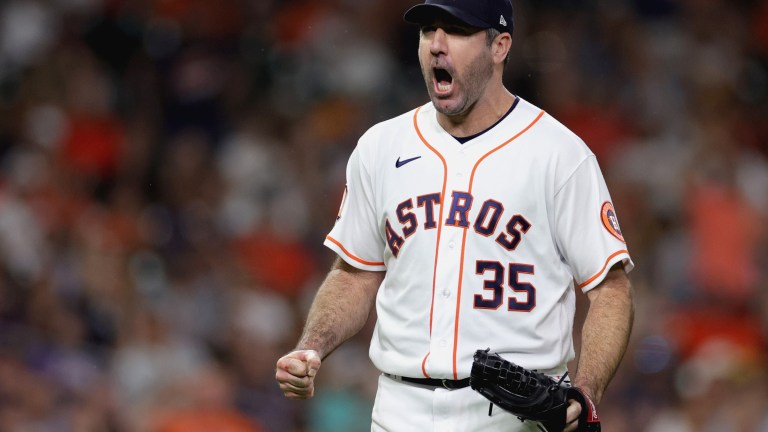 The Texas Rangers and Houston Astros have been jockeying for position atop the AL West all season on the field, and their respective acquisitions of Max Scherzer and Justin Verlander made it clear that the in-state rivals front offices are also pushing each other forward.
For the Rangers, going all in makes perfect sense. This is a team that has struggled in recent years, but has slowly been building a core through free agency acquisitions like Corey Seager and Marcus Seimien in 2022, and then added Jacob DeGrom and Nathan Eovaldi this offseason, making their intention to compete in the AL West clear.
Boasting one of the most potent offenses in baseball and holding a slim division lead, the Rangers did what every good organization does, and seized the moment at the deadline. The acquisition of Max Scherzer, at the time, made the Rangers favorites to dethrone the Astros and win the division for the first time since 2016.
The Houston Astros, though, were not willing to sit idly by and let the Rangers take control of the division they have won each of the last five full seasons. Despite the fact that they have been riddled with injuries to key contributors like Jose Altuve and Yordan Alverez, the Astros found themselves just a few games back of Texas when they acquired Scherzer, and recognized they needed to make a move of their own.
With their former ace in Justin Verlander on the market, it made too much sense for the Astros to not counter the Rangers' move and bring Verlander back to Houston.
When everything was said and done, both teams got a lot better, adding a veteran ace with playoff experience, but whether they were able to gain any ground on each other, and which pitcher will have a bigger impact on their respective team, remains to be seen.
For the Rangers, the acquisition of Scherzer was a lifeline. With DeGrom hitting the IL for the remainder of the season in June, and Nathan Eovaldi suffering a forearm injury, the Rangers needed starting pitching in the worst way when Scherzer arrived.
Even in his age 39 season, Scherzer features five pitches with above league average velocity, and is in the 75th percentile or better in opponent batting average, strikeout percentage, and fastball and curveball spin. Opponents are hitting below .260 against all five of his pitches, and he is in the 68th percentile in terms of whiff percentage.
In many ways, he is the perfect addition to a Texas Rangers team that, while the core has not experienced postseason play together, does have a lot of October experience. Scherzer is an incredible competitor, and will help keep the Rangers afloat in the division until Eovaldi recovers from injury and help anchor their rotation as they make their push toward a World Series title.
With Scherzer and Eovaldi, the Rangers have a one-two punch with guys who they know can handle the big moments in the playoffs, and there is no question that Scherzer's presence in the locker room will inspire a level of confidence with pitchers and hitters alike.
About 230 miles away, Justin Verlander is returning to a place he is already comfortable with in the Astros locker room. Despite his struggles earlier in the season, Verlander has been much better lately, and has brought his ERA down to 3.15, which is better than his career average.
Like Scherzer, all of Verlander's pitches have opponent batting averages below .260, and he's in the 75th percentile or better in barrel percentage, opponent slugging percentage, chase rate, fastball spin and curveball spin.
While Verlander has an advantage over Scherzer in that he is returning to a place he has already played (and won), there are some concerning underlying numbers for the 40 year old righty. His strikeout and whiff percentages are down significantly this season, and he is well below league average in both. Additionally, he is getting hit about as hard as he ever has, with both his opponents' average exit velocity and hard hit percentage below league average as well.
Given these numbers, I am inclined to believe that Scherzer will have a slightly better season post-trade than Verlander, but there is no question that both of these starters will help push their respective teams to the next level, and contribute to what will be an incredible battle for the division for the remainder of the season.