Analysis
Under-the-Radar Storylines to Follow in the 2024 World Series
When the playoffs begin, no one was expecting this World Series matchup of upstart teams between the Texas Rangers and Arizona Diamondbacks.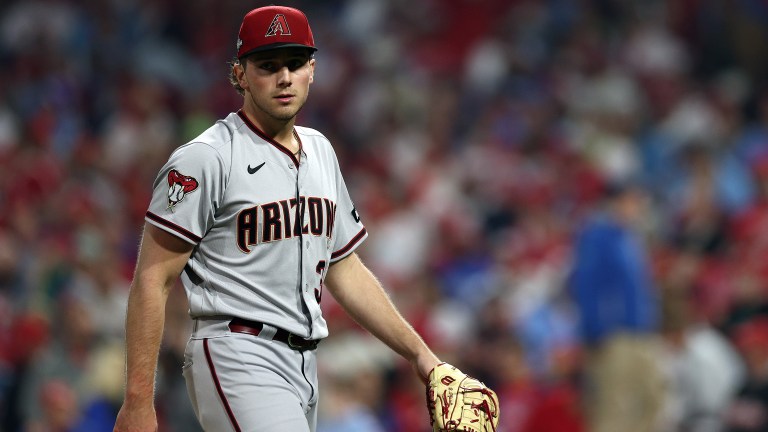 Imagine it's October of 2022 and someone tells you that the 94-loss Rangers would be hosting the 88-loss Diamondbacks next season in the World Series…that's happening right now!!!
The World Series will start on Friday with an exhilarating matchup between arguably the two most-improved teams in baseball, the Texas Rangers and the Arizona Diamondbacks. With new blood taking over the playoffs this October, there have been excellent stories across the league.
As we look toward the World Series, there are the players and scenarios that will dominate the headlines but other ones that deserve attention in the scope of the media. Sometimes players and situations that we don't consider to be the most prominent are the ones that determine the outcome of a tight series.
When you look back at the history of the World Series particularly, plenty of players from David Freese to Steve Pearce have stamped their name on the World Series when nobody expected them to do so. These headlines may not seem like the biggest ones but they will certainly matter.
Let's look into the players, matchups, and more that could define this year's Fall Classic.
Who Starts Game Four?
Both teams have made their way to the World Series with three clear starters leading the charge but neither has a clearly established fourth arm that will be sure to throw game four.
The Rangers have a clear trio for the first three games of Nathan Eovaldi, Jordan Montgomery, and Max Scherzer. Andrew Heaney started game four of the ALCS but has had more success out of the bullpen this postseason and they could decide to change things up.
Texas could turn to Dane Dunning who was one of their best starters during the season but hasn't had much success in the postseason in his limited outings. Jon Gray would likely be the choice if not for his late-season injury that held him out of commission until the ALCS. He could be in line for a chance to start but has not made one since September 25th.
On the other side, Arizona has been dependent on their two aces, Zac Gallen and Merrill Kelly, as well as their youngster Brandon Pfaadt. They expected their two veterans to be consistent as they have been for much of the postseason but the emergence of Pfaddt has been a huge difference-maker for Arizona in the last two rounds.
The Diamondbacks have only needed to start one other pitcher aside from those three and they went with a bullpen game that started with Joe Mantiply.
At this point, it seems like it will be something similar in the fourth game of the World Series. Arizona didn't appear to have nearly the pitching depth needed to make it past even a round or two, but their bullpen has stepped up in a massive way and will get the task in game four.
There is a chance that Ryne Nelson could be called upon to start the game but he would be on an extremely short leash and would be unlikely to throw more than a few innings.
Game four can often be a crucial spot in a series and this game will be on the bullpen of each team with everything on the line. The way that the bullpen's stack up against each other directly could be a key element of this series and it will be on full display in game four.
Which Texas Relievers Step Up?
The Texas Rangers have relied extremely heavily on three true bullpen arms this postseason with one of the three having a short leash every time his command began to drift. Jose Leclerc and Josh Sborz have consistently been thrown into the most pivotal situations all October while Aroldis Chapman is used in the late innings but has been often replaced by Leclerc in the middle of a frame.
Through the Rangers 12 postseason games, this bullpen trio has combined for a whopping 25.1 innings pitched. With the bullpen being the biggest concern for Texas heading into the World Series, it's not a surprise that they have leaned on a few key arms rather than spreading the ball more frequently as many other teams have done in October.
With the Rangers getting over 50 innings pitched already in the playoffs across nine games (eight starts) from Jordan Montgomery and Nathan Eovaldi, they haven't needed many innings from the bullpen compared to other teams. This is the World Series though and there's no telling what will happen with everything on the line.
The Rangers have gotten productive innings from rookie Cody Bradford in a few postseason games but he has just 23 career appearances in MLB between the regular season and playoffs this year. He has allowed just one earned run in almost six innings this postseason and could be a name that breaks out in the World Series.
Veterans Will Smith and Chris Stratton have been trusted as key relievers at points in their career but have struggled recently and the Rangers have been hesitant to call their names.
Meanwhile, the Rangers have four pitchers who were starters at times this season and could also play a role out of the bullpen. Andrew Heaney and Dane Dunning have not been great when called upon for multiple innings of work but should factor into the mix. Martin Perez has been good in a limited sample and Jon Gray only threw one inning in the ALCS after returning from injury.
Can Brandon Pfaadt Keep it Going?
After a rough start in the Wild Card round in which the Diamondbacks offense made up for it, many wondered what Arizona's plan for their rookie starter was going to be the rest of October. Their faith in Brandon Pfaadt did not waiver as they went right back to him in the NLDS.
That trust in Pfaadt has paid off and then some as he turned in two scoreless outings against the Dodgers and Phillies and did enough to turn it over to the Diamondbacks bullpen in the series-clinching game seven. This version of Brandon Pfaadt is a genuine third option in the rotation for a team that needed someone to step up in that role to have a chance in October.
Pfaadt did an excellent job against the loaded lineups of Los Angeles and Philadelphia but the Rangers lineup has been the best in baseball this postseason. If he's able to continue to perform against the Rangers, Arizona will have an excellent shot at winning this thing.
Regardless of how he fares in the next series, the outlook moving forward for Pfaadt is higher than ever as he clearly unlocked some things in the past few weeks. Right now his team will need him to keep pitching at this level to remain competitive in this series.
Will Marcus Semien Bounce Back?
The Rangers' offense has paved the way to the World Series throughout each round of the playoffs led by Corey Seager's incredible approach and the otherworldly power of Adolis Garcia. With support from all the young talent throughout the Rangers lineup, not many have noticed the severe slump that Marcus Semien is going through right now.
Semien is slashing just .192/276/.231 in the postseason with no home runs and just two RBI in 12 games for Texas. He was one of the key cogs that kept the Rangers afloat the entire season with an excellent year at the top of the lineup but has hasn't been himself lately.
With five hitters near or above a .900 OPS this postseason, the lack of production hasn't been felt to this point. It feels like this might be the time when Texas needs a few big moments from Semien and he's fully capable of delivering when it matters the most.
The production the Rangers have gotten from the likes of Mitch Garver, Josh Jung, and Evan Carter is no guarantee to continue on the biggest stage but the $175-million-dollar second baseman can pick up the slack.
Christian Walker and Tommy Pham
Arizona has gotten production from a number of sources throughout the postseason with NLCS MVP Ketel Marte leading the way and youngsters Corbin Carroll, Gabriel Moreno, and Alek Thomas delivering every time they needed to do so.
Those four have led the charge for the Diamondbacks with their three starting pitchers and suddenly incredible bullpen limiting teams every step of the way. However, their two veteran leaders on offense have not done much of anything aside from a big moment or two.
Christain Walker is hitting just .179 and only has one home run after being the biggest power bat on the team all season. His excellent walk rate has helped make him be valuable to an extent but Arizona needs him to be mashing baseballs in the World Series.
Meanwhile, Tommy Pham has just a .590 OPS with two solo home runs representing the majority of his production at the plate in October. He was a big add for Arizona down the stretch but has dropped in the lineup with his lack of recent success at the plate.
The Diamondbacks have found a way every time they needed to but they're going to have a much better chance of taking home the crown with these two helping out.
Young Stars
This is broad but deserves attention with young incredible talented on both sides of this matchup. Arizona's roster is loaded with stars that will be around for a long time in Carroll, Moreno, Pfaadt, and plenty of others.
Meanwhile, the Rangers have special hitters in their lineup like Evan Carter, who debuted less than two months ago, and Josh Jung. These two hitters have been a huge part of Texas making it to the World Series.
Both teams rely heavily on young players who have never experienced these types of games and yet have come up huge for their teams. Which young players are able to maintain their performance on the biggest stage possible could determine the winner of this series.
The world may not be excited about a matchup between two smaller market teams in comparison to recent years but there is most definitely not a lack of exciting young talent in this series. Plenty of players will have a chance to show everything they are capable of on the biggest stage in baseball.