Analysis
The White Sox Are Asking For Your Attention
Already one of the best teams in the league, the White Sox addressed their lone weakness at the trade deadline: their bullpen.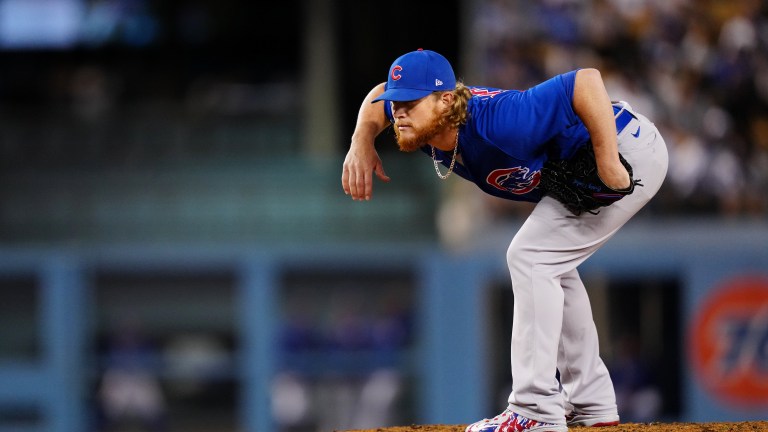 The Chicago White Sox entered the trade deadline with one surprising fatal flaw: a lack of bullpen depth. Entering the Friday deadline, their bullpen had a 4.05 ERA on the season, and a 4.45 ERA since June 1, which ranked 16th in the league. Liam Hendriks (2.58 ERA), Michael Kopech (1.52 ERA) and fire-throwing lefty Garrett Crochet (3.03 ERA) have dazzled in high-leverage spots for Chicago, but the rest of their bullpen has struggled mightily. A combination of Codi Heuer, Evan Marshall, Jose Ruiz and Matt Foster have combined for a 4.82 ERA in 133.2 innings.
Building the Best Bullpen in Baseball
The White Sox addressed this issue to perfection by acquiring Craig Kimbrel and Ryan Tepera from the Cubs for Codi Heuer, Nick Madrigal and Bailey Horn in separate deals. Chicago put themselves firmly in the World Series race with the Dodgers and Astros with these moves. Tepera has been amazing for the Cubs, posting a 2.91 ERA, 2.72 xERA and a 30.3% strikeout rate in 43.1 innings. He will immediately slot in as a reliable reliever in any situation.
Meanwhile, Kimbrel is enjoying one of the best seasons of his career. For a guy with a career ERA of 2.07, and four seasons with a sub-2.00 ERA, that's saying something. In 36.2 innings, Kimbrel has a 0.49 ERA, while striking out 46.7% of batters. Additionally, he leads relievers in seemingly every category, including FIP, xFIP and xERA. In a bullpen already led by Liam Hendriks, it will be interesting to see if Kimbrel and Hendriks share closer duties or if Hendriks slides back into a set-up role like he once had in Oakland. In any case, Kimbrel's lights out performances and playoff prowess are a welcome addition to a young group of relievers.
It's Not a Bummer
The expectation is that Aaron Bummer will also return to form in the latter part of the season, as his 4.81 ERA is inflated well above his peripherals. He has a 2.97 xERA and 3.04 FIP, and in 2019, he had a 2.13 ERA in 67.2 innings. Kimbrel, Hendriks, Bummer, Tepera, Kopech and Crochet have combined for a 2.54 ERA this season, which would rank first above the Padres' 2.97 bullpen ERA. Come playoff time, it's going to be nearly impossible to score runs off a White Sox rotation that ranks fifth in ERA and FIP, and a bullpen that is easily the best in the league. Oh, and Luis Robert and Eloy Jimenez are returning to a lineup that already ranks fourth in wRC+.
Rich Hahn Stays Hot
Parting ways with Nick Madrigal surely wasn't easy for the White Sox. However, the World Series is now within reach, even as the Dodgers loaded up their already stacked team with Max Scherzer and Trea Turner. Madrigal, who is out for the season with a hamstring tear, was hitting .305 and striking out only 7.9%, which is second lowest in the league. He has a slick glove at second base and does mostly everything that a team could ask for out of a second basemen, except hit for power. On pace for 3-4 WAR, getting rid of Madrigal is understandably a tough pill to swallow for White Sox fans, but until Madrigal develops his power, a 115 wRC+ and good defense at second base is a replaceable skillset.
A chance to win a World Series doesn't come around all that often and White Sox fans should take solace that their organization is doing everything they can to bring home the trophy in October.