Analysis
The WBC Is Baseball as I Loved It in My Childhood
Watching the WBC is the best way to emulate how I watched baseball as a kid: big stars and high stakes, but no need to worry about the stats.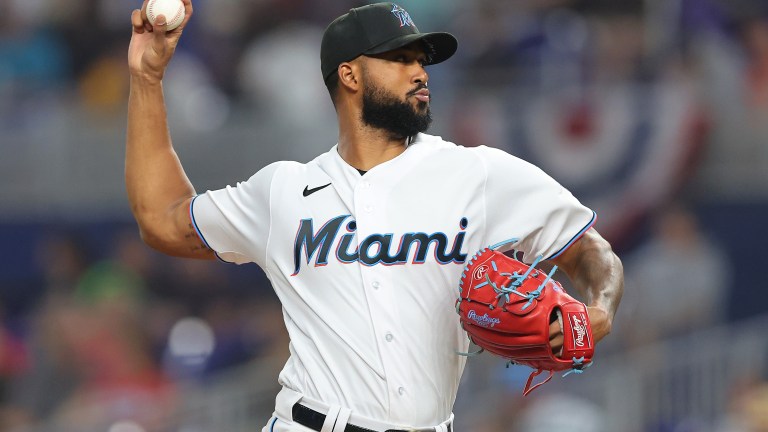 The last time I was this excited for the World Baseball Classic was in 2009. My hometown of Toronto, Ontario was hosting Pool C for the group stage of the tournament. Canada was set to face off against the national teams from Venezuela, Italy, and the United States, which meant King Félix, Miggy, the Captain, and Grilled Cheese*  were all in my city. What more could an 11-year-old baseball fan wish for?
(*Grilled Cheese, of course, is the nickname of Italian-American relief pitcher Jason Grilli. Duh.)
It's easy to see why I was so eager back then. I was able to attend a game in person and watch Canadian superstars Joey Votto and Justin Morneau take on the likes of David Wright, Ryan Braun, and Jimmy Rollins. It was a marvelous day of baseball, even if the Great White North came up just short, losing 6-5.
This year, however, it wasn't as clear to me why I was so excited. To be perfectly frank, I didn't pay much attention to the WBC in 2013 and 2017. Nothing about the tournament gripped me, and I was more interested in watching MLB teams prepare for the upcoming season. So what changed?
Well, six years have passed since the last World Baseball Classic. My relationship to the game has transformed dramatically in that time, as has the game itself. With each passing year, I learn to use new tools, statistics, and resources to evaluate players. I read in-depth farm system reports on every team. Not a day goes by that I don't learn something new from the phenomenal data on FanGraphs and Baseball Prospectus. In other words, I'm a bigger nerd than I used to be. On top of that, baseball itself has never been more nerd-friendly. Defensive metrics are improving, Statcast has grown into a tremendous resource, and sabermetrics are more accessible than ever. 
These days, my relationship to baseball has just as much to do with boxscores, databases, and Stathead searches as it does with watching the actual games. And don't get me wrong, I love that! I'm thrilled to have so many resources at my disposal, and learning about this wonderful sport is a joy and a privilege. Yet all the same, I can't deny that there's a certain magic missing from my baseball fandom – a magic that comes from purely engaging with the game on the field and disregarding everything else. In other words, a magic that comes from watching baseball the same way I did in my childhood. 
And that is why I'm so excited for the World Baseball Classic.
In the WBC, I can enjoy the thrills of high-level, competitive baseball without the added noise of numbers. In a tournament like this, the stats really and truly do not matter. I don't have to worry about evaluating players for my next article. Instead, I can simply watch the tournament and remain wholly engaged with the game on the field.
This past season, I had a similar epiphany as I watched Sandy Alcantara pitch his way to a Cy Young Award. I had always been a big fan of his, but without any particular reason. I just liked watching him pitch, and I had a gut feeling he was going to become a star. Somehow, I had never read a report on him as a prospect or spent time on his Savant page. He was a complete blind spot for me, yet I loved him all the same. 
When Alcantara broke out, I was elated. It reminded me of how it felt to be a fan in my childhood. Back when I was a kid, I didn't care about velocity or walk rate or pitch arsenals. I just liked watching guys pitch. When one of my favorite players succeeded, it felt magical. As I watched Alcantara become an ace this season, I felt a wonderful spark of nostalgia for the baseball fandom of my youth. And I think this year's WBC is going to give me that feeling all over again. 
Unlike MiLB or college ball, the WBC features a long list of star players. Unlike the MLB All-Star Game, the WBC has real stakes. And unlike a typical MLB game, I can enjoy the baseball without worrying about stats or player development. The internet affords us a wealth of information at our fingertips. It's a wonderful resource, but sometimes it's nice just to turn it off.
In the World Baseball Classic, the games are real, but the stats don't matter. It's baseball as I loved it in my childhood. What could be better than that?