Analysis
The Phillies' Season Wraps Up in Heartbreak After NLCS
The Philadelphia Phillies couldn't hold on to an early lead in the NLCS, dropping two games at home when it mattered most.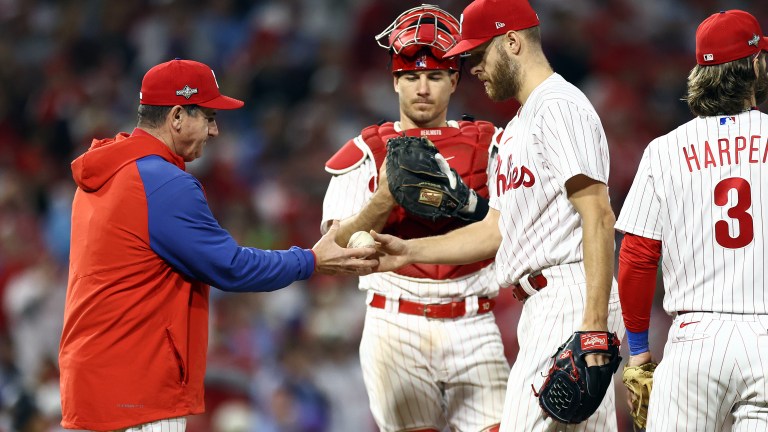 If a few things would've gone differently, the Phillies could be on their way to the World Series.
What if they hadn't blown two straight leads and lost two straight one-run games in Arizona? What if a few more calls went their way in Game 7? Or what if they spread out their offense a little more evenly throughout the series? After all, they outscored the Diamondbacks by nine overall, holding their opponents to just three runs per game.
Then again, if we're going to play the "what if?" game, we could play in the opposite direction, too. What if the Phillies lost that fateful game against the Brewers last season? They might not have made the playoffs at all, and that team of destiny we discovered might never have existed.
Perhaps it would've made this loss even more devastating, if fans didn't have last year's pennant to cling onto. On the other hand, it could have made this season feel like an unmitigated success. After so many years of losing seasons and playing golf in October, the Phillies didn't just make the playoffs – they made the final four.
So, what am I trying to say here? Success is relative, and there is a paper-thin line between heartbreak and celebration. On Tuesday night, the Phillies finally wound up on the wrong side of that line.
It was equal parts inevitable and unimaginable. It was a disaster, but it's all going to be okay. I'm speaking in riddles because my brain is soup. Being a Phillies fan will do that to you.
Loving a baseball team is complicated. With the rational part of my brain, I know the 2023 season was a success. The Phillies won 90 games. They beat the Braves in the playoffs. They were one of four teams left standing. When I look back on this season a few months – or even years – down the line, I'll remember the good much more than the bad.
Still, my emotional side isn't ready to hear that. The Phillies came so close, only to fall apart. They were the better team, and they blew it. Is that any consolation? Not really. It just makes the loss hurt more.
Ultimately, being a baseball fan is an exercise in moving on. Even the best hitters get out more often than not. Even the best teams will lose 60-plus games. For all but one team each year, the season ends in disappointment.
It's funny. Baseball has a rich history; it's a game steeped in tradition. Yet you can't be a fan without a short memory. Otherwise, the pain would just pile up too high.
Players get older; players get worse; players leave. Indeed, another argument takes place between my logical and emotional sides whenever it's time for the Phillies to part with a long-time roster mainstay. I don't want to lose the guys I've grown to love, even when it's what's best for the ballclub. It's hard to move on.
I still miss César Hernández, Roman Quinn, and Andrew Knapp. I wish Cole Hamels retired a Phillie. It hurts my soul to see Zach Eflin thriving with the Rays.
And it never stops.
The two longest-tenured players on the Phillies could be gone next season. Aaron Nola might have thrown his last pitch for the team; Rhys Hoskins might have hit his last dinger. I can't decide if the Phillies will bring either of them back, or if they should. But I know I don't want them to go.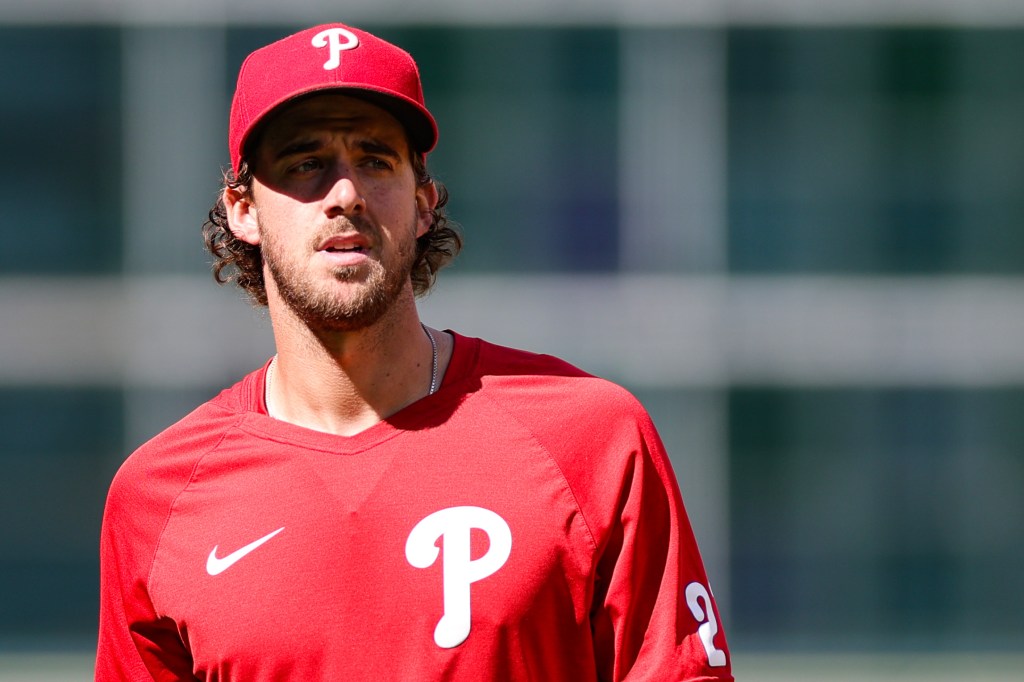 Being a fan is all about finding the right balance between attachment and reason; a balance that works for you. It's a never-ending process.
The Phillies broke my heart. But also, they didn't. I'll be back next year, and I'll be okay. I'll think back on this year fondly – for the most part, anyway.
The Phillies broke my heart, but just for a short time. That's what it means to be a baseball fan. We're dramatic, we're irrational, and we wouldn't have it any other.