The Padres Have a 100% Approval Rating
The Padres are doing more than just succeeding at the sport; they're trying to save it.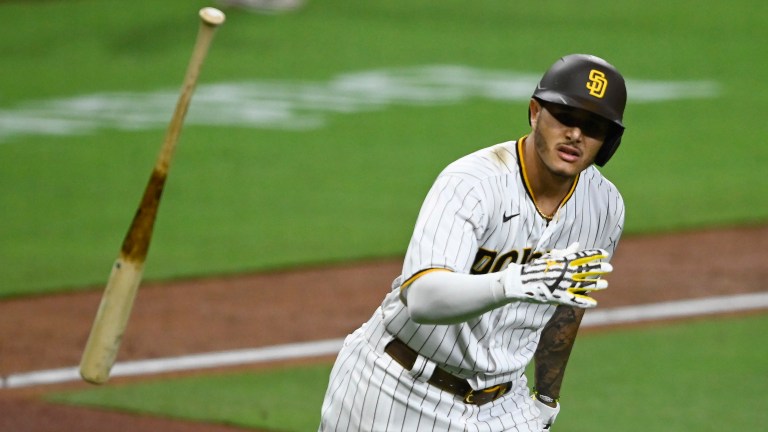 Baseball is both a funny and, often times, maddening sport – there is the reluctance to tackle its systemic issues stemming from cheating scandals, the stymieing of the minor leagues, and a remarkable persistence to extinguish any personality that doesn't conform to the "humble" mold. The sport, for all intents and purposes, seems to hate fans like myself. Yet, for reasons I cannot explain, I have yet again been dragged back into loving this bizarre game.
The culprit for my latest infatuation with the sport isn't boredom, nor my lack of a dating life, but instead the glory that is the San Diego Padres. The Padres have been the biggest story in the game over the last year. Obviously, it starts with and centers around the omnipotent force known as Fernando Tatis Jr., perhaps the greatest young superstar the game has seen since Ken Griffey Jr., but it's not the only reason. The Padres funbag also features an explosive offense that coined the term #SlamDiego, a warlock as their general manager that trades for Yu Darvish and Blake Snell in the span of 24 hours, and even Don Orsillo!
The Padres are, in many ways, an amalgamation of all the things that the sport doesn't embrace, or even tolerate. They're countercultural in a number of ways to baseball's traditional demographic of 55-year-old white guys. Ownership that seems to care about actually investing in the team, while the rest of the league is busy trying to cut down the Minor Leagues? Players that spurn the unwritten rules? A hapless underdog with only a handful of great seasons in its history becoming the leading bandwagon candidate in the entire league? It's true, all of it, and I'm here for it.
My relationship with baseball has been on and off life support for years, but the Padres have officially given it a much needed jolt. Even as much as its fanbase pretends it doesn't exist, the pre-season expectation of a rivalry between the Dodgers and the Padres has very much come to fruition. Their matchup this season (currently 4-3 in favor of San Diego) has elicited a myriad of big moments – Mookie Betts' diving catch; a 12-inning game in their first meeting that featured a benches clearing incident; Clayton Kershaw displaying a rare showcase of rage against Jurickson Profar; Fernando Tatis Jr. mocking perennial villain Trevor Bauer after taking him deep twice in the same game. This series so far has been a treat.
Considering their latest series matchup is upon us, there could be yet another astounding, jaw-dropping moment to salivate over by the time you're reading this. Baseball needs these rivalries; they should be clamoring for it like an NBA player begging for a foul call. It could be something on the same tier of Yankees/Red Sox, which resulted in the sport's ratings and revenue ballooning back in the early 2000s. Considering the core pieces and stars for both the Padres and Dodgers are practically set in stone for the next few years, there's reason to believe this nascent rivalry won't be a fleeting one.
At this point, I'm almost running out of effusive praise for the Padres; it's just something you have to see to believe. There's a certain sensation about them that even makes my mom — a lifelong Yankees fan — feel inclined to stay up to watch despite being on the east coast. Even my non-baseball friends are becoming aware of the Padres as they watch Tatis do unspeakable things to opposing pitching.
They have, in more ways than one, changed my life. They made me fall back in love with baseball. They even helped propel my career forward to the point where someone was crazy enough to allow me to write for this site — all over the course of a year that may go down as one of the worst in a really long time. Saying I'm lucky is putting it mildly. The Padres picked me up at a time when there was great uncertainty about my future, when I wasn't so sure exactly what was next; they helped play a role in proving that Uncle Iroh was right about how there can sometimes be light at the end of the dark tunnel.
Obviously the Padres are not the first team to see its respective sports world infatuated with them and hopefully the universal praise for the team lasts a while. We've seen what happened to teams like the Astros — once a lovable team with its own great story — with their favorability dissipating faster than the Avengers being snapped out of existence. Even teams outside the sport like the Warriors, once the pinnacle of must-see TV, became villains in their own right. Most times, the love doesn't last forever (and, no, I refuse to insert that overused Harvey Dent quote that's posted on Twitter every 25 minutes). But even if there is a dark turn to villany in the future, it certainly doesn't matter now.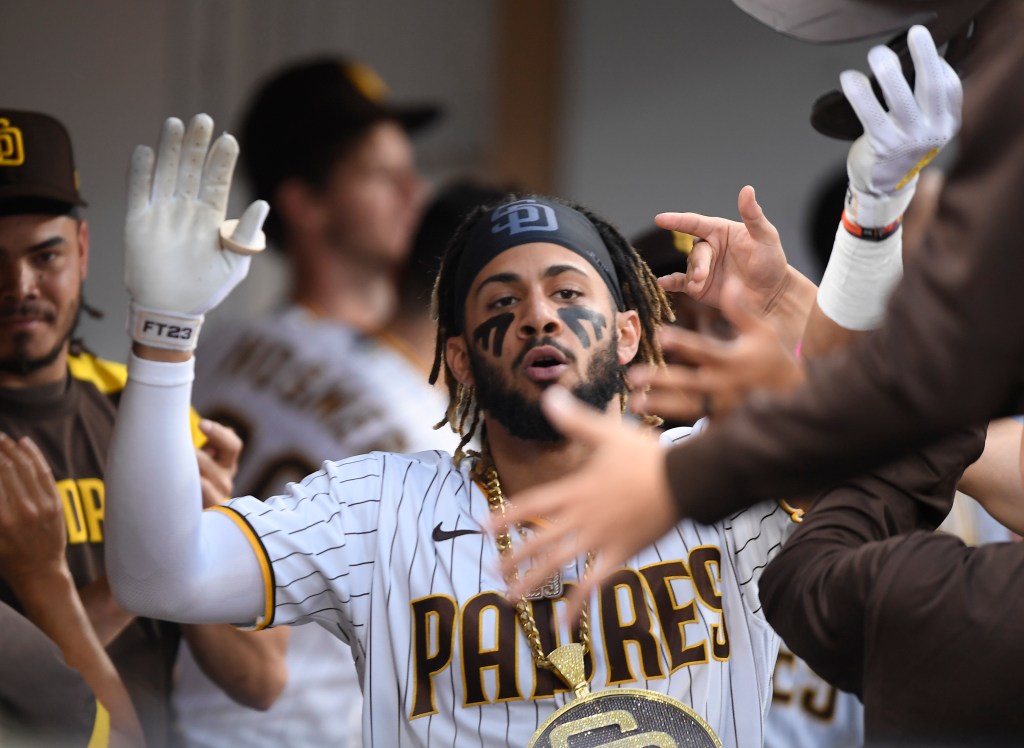 You may have noticed by now that I didn't include many real stats in this article; that was on purpose. Not because I'm a media pundit making it his bit to rage against the analytical movement, but because the Padres, at least for me, are more than numbers.
The Padres, along with a team like the White Sox (despite Ebenezer Scrooge being their manager), feel like they are at the center of a particular trend that baseball at large might be heading towards. It seems like a metamorphosis, of sorts, that's seeing different types of exciting players being unapologetic about being who they are — whether baseball seems to like it or not — and a media landscape of young, fresh talent hellbent on making the game more appealing. I'm reminded of Jeff Goldblum's line in Jurassic Park when he says, "Life finds a way." One can only hope that maybe baseball — and the next generation of people who love it — is also, indeed, finding a way.